Planning Service consultation
If you have used our planning service in the past 18 months, please help us improve the customer experience by completing our online form.
How Your Business can Support our Future Workforce
An opportunity for employers to meet with staff at their local school to find out how they can help young people learn about the world of work. 
Tuesday 25 April 2017 4.30pm-6.00pm The Atrium, Spenser Ave, North Walsham NR28 9HZ
Wednesday 26 April 2017 4.30pm-6.00pm at Cromer Academy, Norwich Rd, Cromer NR27 0EX
Thursday 27 April 2017 4.30pm-6.00pm at Fakenham Academy, Field Lane, Fakenham NR21 9QT
For more details or to book a free place please contact richard.peat@north-norfolk.gov.uk or phone 01263 516331.
Organised in partnership with The New Anglia Enterprise Adviser Network.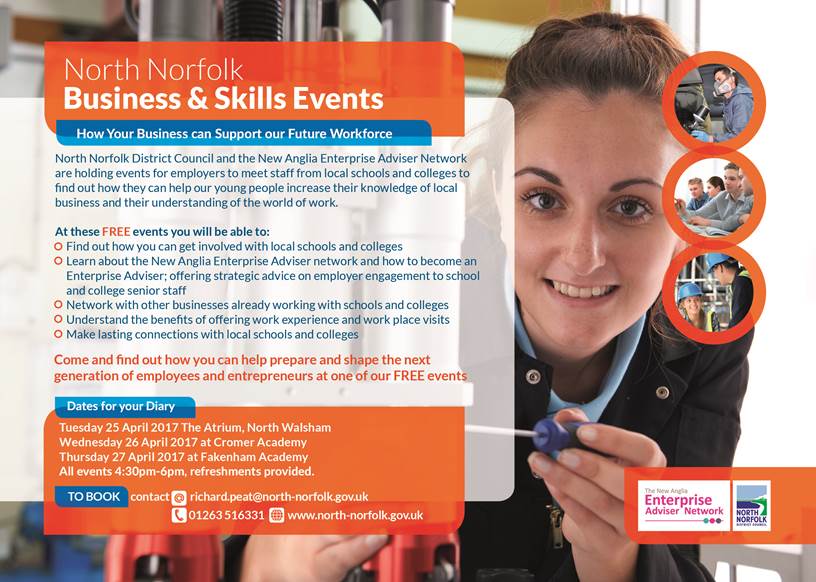 ---
Last updated: 20th April 2017