If you need to discuss an urgent and complex issue, an online appointment may be offered to you. If so, you will be sent an email with the date and time and a link to the appointment. Instructions on how to join the meeting are detailed below.

You can join the meeting from most smartphone's, tablets or PC's that have reasonable broadband, WiFi or 4G mobile network signal.

The device you use must have a webcam and microphone. If possible, you should try and join the meeting from a quiet, private location which should have a good broadband/WiFi or 4G mobile signal.

Please note, the data used during your appointment could be deducted from your contract package.
Before you join the appointment
If you are on a smartphone or tablet you will need to install the Skype for Business Meeting App from the Apple Store or Google Play Store.
After installing, DO NOT sign into the Skype for Business App when prompted.
How to join the appointment
Step 1 Select the meeting link in your email or calendar and you will be taken to the Skype for Business login as show below.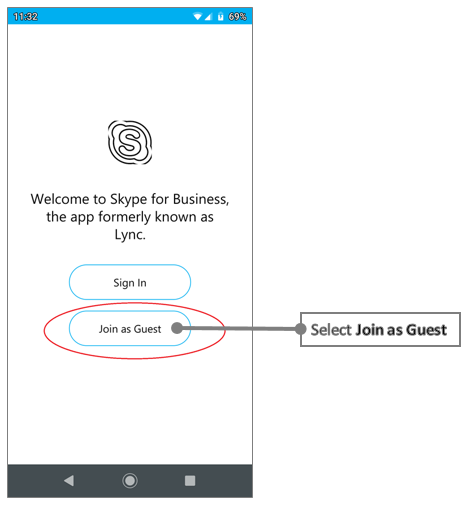 Step 2 - Enter your name then select the arrow as shown.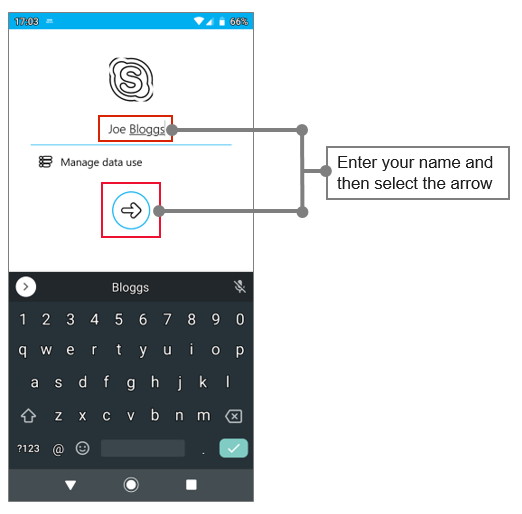 You will now be admitted to the conversation window for the appointment.
If you have to temporarily leave the meeting or get disconnected you can rejoin it by clicking the Rejoin button in the notification.

Note:  If you're not in the Skype for Business app when you get disconnected, you may see a notification that you were disconnected but you'll need to return to the Skype for Business app to click the Rejoin button.