Business Grant Update
We are contacting potentially eligible businesses this weekend (4th and 5th April) by text message and email to make them aware of how the grant scheme will operate.
Asset Commercialisation - Your Questions Answered
Leader Cllr Tom Fitzpatrick and Deputy Leader Cllr Judy Oliver answer public questions.

Date published: 10th March 2017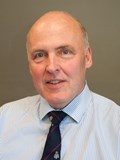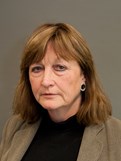 Leader of North Norfolk District Council Cllr Tom FitzPatrick and Deputy Leader and Cabinet Member for Commercialisation Cllr Judy Oliver respond to public questions:
Q: What is the present position with regard to development plans in Wells?
A: Cabinet decided on 6th March to continue consultations through a joint working party with Wells Town Council and the local community of Wells on what form of commercial development might be possible with the intention of NNDC developing the site for future lease as an investment proposal. These discussions and consultations will take place over the next six months and the working party holds monthly meetings.
Q: What is the present position with regard to development plans in Fakenham?
A: Cabinet decided on 6th March that proposals for the use of the Highfield car park site, including use as a transport hub, and District Council proposals shall form the basis of public consultation and consultation with Fakenham Town Council. These consultations will take place between now and the end of May with the public being particularly asked to consider the deliverability of each proposal.
Q: What is the present  position regarding development plans in Cromer?
A: NNDC will continue to consult with the local community in Cromer and Cromer Town Council around any proposed development including a hotel. NNDC is exploring the business preferences of hotel operators and whether hotels might be sited elsewhere in the District, bearing in mind the significant boost a hotel brings to the local economy.  
Q: I hear that the Council is cash-strapped?
A: Cllr Tom FitzPatrick said: "Not true, the Council prudently maintains a high level of reserves, soundly invested, so we can keep delivering services and keep council tax low despite Government funding reducing."

Q: I read in the paper that the Council is proposing to sell off its assets to make ends meet?
A: Cllr Judy Oliver said: "The Council is currently considering proposals to look at making better use of our assets to bring in income to provide services and keep council tax low."

Q: Do you think it is right to build on Council land in Cromer and change its use to build a hotel?
A: Cllr Judy Oliver said: "Councils have a duty to maximising public assets for the benefit of the community – for example Cromer Town Council is leasing part of its land for a crematorium and this is generating an income for the town council. All we are proposing is to do the same for the district Council."

Q: Why does NNDC have to repeatedly attack Cromer?
A: Cllr Judy Oliver: "The reality is that as a Council NNDC does spend a lot of money in Cromer because of its status as a tourist destination.  We recognise the importance of Cromer Pier as an iconic asset, which should rightly be maintained, but this does come at a cost to tax payers across the District. In the Council's capital programme we have monies for the West Prom project which we delivered in part last year with the improvements to the turret walkway access and the works to the Art Deco block.  This year we have plans to install new public toilets, play equipment and lighting on the West Prom, all of which have been ordered and are due to be installed before Easter and it is also proposed to resurface the West Prom following the recent storm damage. We are also inviting prices to refurbish the boating pond, and shelters in North Lodge Park, as part of a planned maintenance programme.  In recent years, compared to other towns in the district, the District Council has also directed most money in the provision of new/improved public toilets in Cromer at the Rocket House, on the pier, at the NNIC, and about to be installed at the West Prom.
The Council is now faced with difficult choices because government grant is ending, and it is appropriate for questions to be asked as to where money is spent and whether it might be spent differently or facilities operated differently so as to maintain their provision in the future. 
Cromer is not being singled out by NNDC in this regard, as evidenced by project proposals put forward in Fakenham, Holt and Wells. It would be unreasonable and unfair to taxpayers in other parts of the District to pursue an Asset Commercialisation strategy only outside Cromer, if we have advice that there is a potential commercialisation  opportunity in Cromer, particularly given the extent of the spend in Cromer as outlined above.

Q: Why is the Council proposing to put up council tax by 25%?
A: Cllr Tom FitzPatrick said: "We are not proposing to increase Council Tax by 25%. The Cabinet is proposing to freeze council tax at £138.87.
"A 25% increase in Council Tax is the size of increase that would be needed were the future £1.3 million deficit to be met through Council Tax in one year alone.  It has nothing to do with the current budget and is not a proposal on the table.  This year, we intend to deliver a balanced budget and freeze the NNDC Council Tax charge for the seventh year in a row."

Q: Why is the Council looking to make more money?
A: Cllr Judy Oliver said: "It's not about making money for the Council. We do not want to increase council tax unless it is absolutely necessary as evidenced by our commitment to keeping the District council tax frozen for seven years. An alternative to increasing tax would be to cut services but we do not want to do that either. Again, we prefer where we can to increase our income by using our assets more effectively.
"It's wholly sensible to make better use of what we own and thereby produce an income for the future - and where possible drive other desirable outcomes, including housing, facilities for residents and visitors to enjoy, and greater economic growth. Development of a hotel chain in Cromer has the potential to yield the town's businesses £1million in estimated revenue."
Q: It's a done deal isn't it – what's the point?
A: Cllr Tom FitzPatrick: "The inescapable reality is that we are faced with a £1.3 million funding gap in three years' time and we have to find ways to meet that deficit. We would welcome people's views as to how the £1.3 million deficit can be addressed if not through the options we have set out."
For more information about how to ask a question at the meetings contact NNDC Democratic Services on 01263 516010 or email democraticservices@north-norfolk.gov.uk
---
Last updated: 6th October 2017