North Norfolk - a better place to go swimming…
North Norfolk District Council celebrates the 'excellent' bathing water classification

Date published: 16th November 2017
The water quality at all six Blue Flag award winning beaches in North Norfolk have been confirmed as Excellent in the 2017 Bathing Water Classifications by Government.
Bathing water at Sheringham, West Runton, East Runton, Cromer, Mundesley, and Sea Palling has been classified as 'Excellent' by the Department for Environment, Food and Rural Affairs (DEFRA).
Water is tested at our beaches every week over the summer months and each year DEFRA publishes the results, which rate bathing water as either:  Excellent, Good, Sufficient or Poor; in 2017 all six of the blue flag beaches have been recognised as having excellent bathing water.
Nationally 270 locations (65.4% of those measured) have been classed as excellent in 2017.
Cllr Maggie Prior, North Norfolk District Council Cabinet Member for Culture and Leisure said: "It's absolutely wonderful that the quality of our beaches has been recognised in this national bathing water classification.
"We all know that north Norfolk is a great holiday and resort destination and this latest rating goes to prove that people who come here know a good thing when they see it."
This water quality classification will be a key factor in the award of Blue Flags for next year.
The news has been welcomed by councillors along the coast.
Ward Member for Sea Palling Cllr Richard Price said: "I am not surprised that our wonderful Blue Flag Beach has been assessed as having excellent clean water, that's just one of the reasons why people come back year after year."
Cllr Hilary Cox, Ward Member for Cromer Town said: "This is a wonderful achievement proving that the seas off our resorts are the best. It's important not only for residents and visitors but for our local fishing industry too."
Cllr Nigel Pearce, Ward Member for Suffield Park added: "This accolade for our bathing water is not only great news for tourists but for everyone in North Norfolk. Not only is North Norfolk the best but our bathing water is too!"
Cllr John Lee, Ward Member for Suffield Park said: "I'd like to thank everybody from Anglian Water to all those people who give their time to keep our beaches clean for ensuring our beaches and bathing water keep winning these accolades."
Cllr Judy Oliver, Ward Member for Sheringham South said: "The quality of the beaches in Sheringham and at our other Blue Flag resorts is second to none. We are very proud of this, and very grateful to all those who work so hard to help us maintain our Blue Flag status.  We now have it confirmed that the quality of our seawater is also excellent, making our beaches great places for visitors and residents to enjoy for recreation and exercise."
Cllr Sarah Butikofer, Ward Member for The Runtons said: "I was delighted earlier this year when both the beaches in the Runtons were presented with their Blue Flags. This announcement just reinforces the message that our beaches are amongst the best in the country. Something we as locals already know."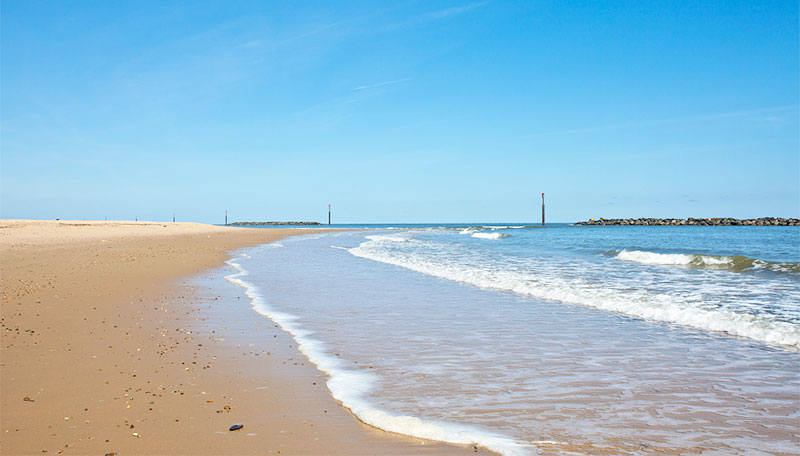 Picture: Sea Palling reefs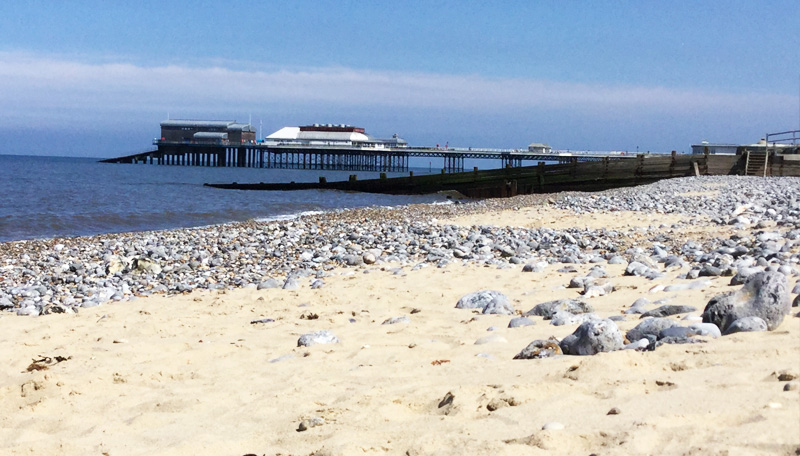 Picture: Cromer beach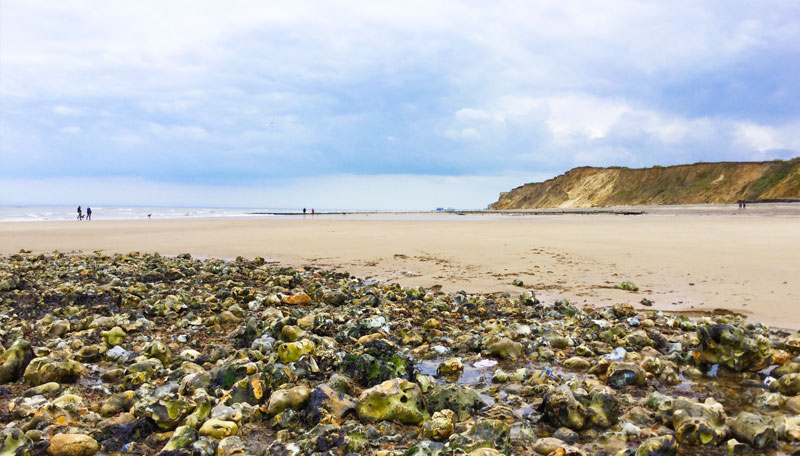 Picture: West Runton beach
Picture: East Runton beach
---
Last updated: 16th November 2017