Voter ID
The UK Government is changing how we vote. From May 2023, you will need to show photo ID when you vote at a polling station.
District Council supports Merchant Navy Day
Cllr Nicholas Coppack, Chairman of North Norfolk District Council, is supporting Seafarers UK's 'Fly the Red Ensign for Merchant Navy Day' campaign and has hoisted a Red Ensign at a ceremony held at the Council's Cromer office this morning (Monday 3 September) at 9.15am.

Date published: 3rd September 2018
North Norfolk District Council is one of more than 600 councils across the UK that has hoisted a Red Ensign to help raise awareness of our island nation's ongoing dependence on Merchant Navy seafarers.
Since 2000, Merchant Navy Day on 3rd September has honoured the brave men and women who kept our island nation afloat during both World Wars, and celebrates our dependence on modern day merchant seafarers who are responsible for 95% of the UK's imports, including half the food we eat, plenty of the fuel we burn and virtually all the products and goods we take for granted.
For the fourth year running, Seafarers UK has campaigned for the Red Ensign - the UK Merchant Navy's official flag - to be flown on 3rd September on civic buildings and landmark flagpoles across the UK. Parish, community, town, city, district and borough councils have been invited to take part, along with higher-tier local authorities and governments.
During the ceremony Cllr Coppack paid tribute to those involved in working at sea: "We are an island nation, we do and will always rely on the merchant fleet to keep us fed and supplied.
"Let us remember not only those who have given their lives for us, but those still sailing in what can only be described as uncharted waters that lay ahead."
He also told the story of the link between the Coppack surname and seafaring, dating back to the late 1700s. The story included the formation of the Coppack Brothers shipping line, which carried cargo around the world.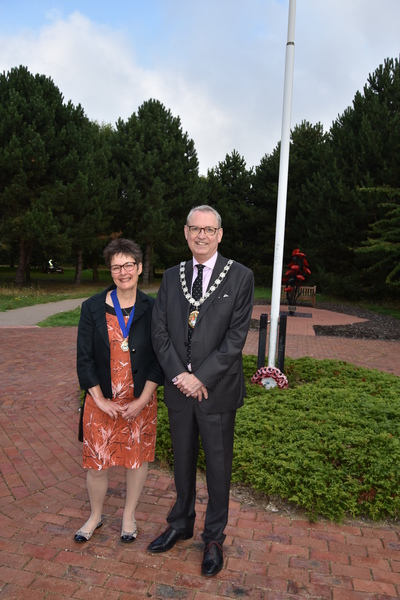 After the NNDC ceremony, the Red Ensign was also flown in Cromer Churchyard as the second part of a joint commemoration between Cromer Town Council and NNDC.
Cromer Town Mayor, Cllr David Pritchard said: "When I think of the Merchant Navy and their work in the two World Wars I primarily think of the brave men who were part of the Arctic Convoys in WW2.
"The conditions they sailed in were not just extremely dangerous but they were also horrific. They would spend hours in freezing temperatures breaking ice off the ships as the extra weight could be lethal; this was in addition to the constant threat of the Nazi war-machine.
"Sadly, many of these brave men had died when after 70 years they were finally honoured with the introduction of a new medal in 2012, the Arctic Star. Such was the gratitude of the Russian people, they also started awarding survivors the Ushakov medal in 2014."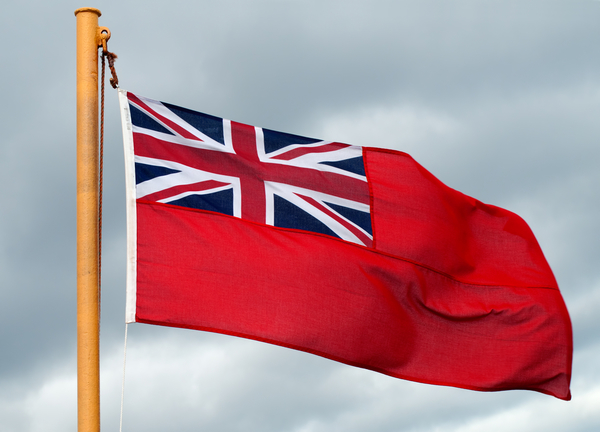 ---
Last updated: 3rd September 2018