Voter ID
The UK Government is changing how we vote. From May 2023, you will need to show photo ID when you vote at a polling station.
Netting at Bacton
Contractors on site

Date published: 11th April 2019
As agreed North Norfolk District Council has met with the RSPB on site this morning (11/4) to discuss the extent of bird netting to be removed on the cliffs at Bacton.
A very detailed assessment was carried out as to where it was considered by all parties that the protection could be removed with minimal likelihood of future disturbance of sand martins while the works to protect people's homes and critical infrastructure are underway.
It was agreed that the lower levels of protection, where sand will be placed as part of the project, will be retained, alongside very limited protection above this level where it was considered there was an increased potential for disturbance to occur.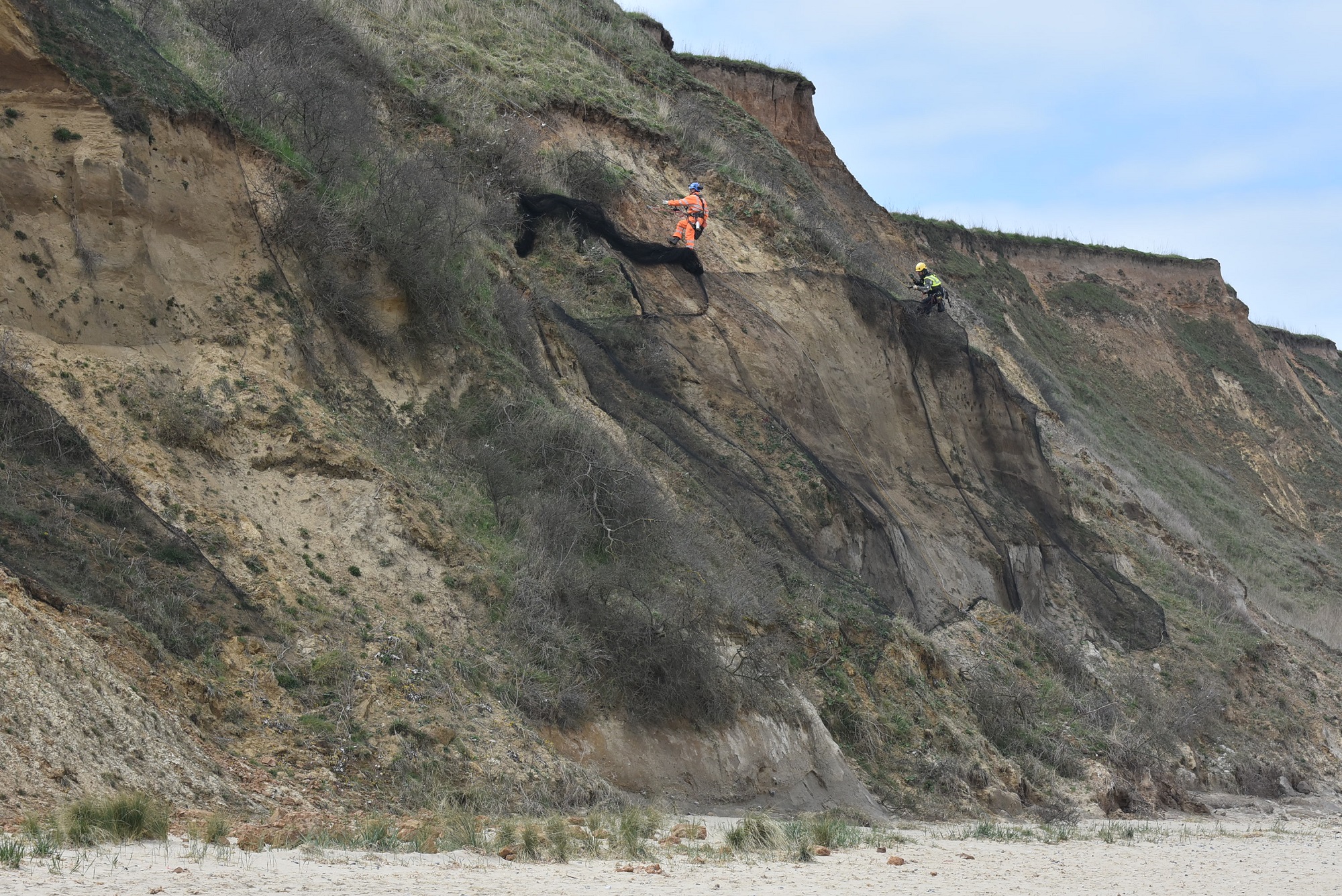 Protection will be retained in the agreed areas over existing burrowing holes and potential nesting sites, however extensive areas will be removed.
North Norfolk District Council will continue to monitor the situation, with continued professional advice from the RSPB and Natural England, to ensure safety of the sand martins.
It has always been the intention to ensure the safety of this group of birds and its wider habitat – which stretches several kilometres to the north west of the site, through Paston, Mundesley and beyond towards Trimingham.
For further details about the project please see our dedicated page Bacton Sandscaping Scheme.
---
Last updated: 11th April 2019