Voter ID
The UK Government is changing how we vote. From May 2023, you will need to show photo ID when you vote at a polling station.
No kidding – this quintet really are the cutest
Popular North Norfolk District Council herd welcomes its newest members
Date published: 1st March 2019
Update: As of 2nd March, a sixth kid has been born.
North Norfolk has welcomed some cute new arrivals – the first five fluffy kids to be born as part of the district's Bagot goat-breeding programme.
The latest additions to the popular herd were a bit wobbly on their feet to start with but the adorable kids are now settling well into Norfolk life, and they will be the stars of a forthcoming slot on BBC Radio 4's Farming Today programme.
It's the first time officers from North Norfolk District Council have helped rear kids since the Bagots – which are listed as "vulnerable" by the Rare Breeds Survival Trust – arrived in the district in 2016. The nannies and kids are currently having a break away from their habitat management work, at Wiveton Hall, which itself been in the media spotlight in the past few years thanks to the Normal for Norfolk television series.
The herd was originally brought in to help keep the cliff at Cromer clear, but the Bagots have since caught the eye of Norfolk Wildlife Trust and Suffolk Wildlife Trust, who have bought and borrowed some of the herd for habitat management on their land.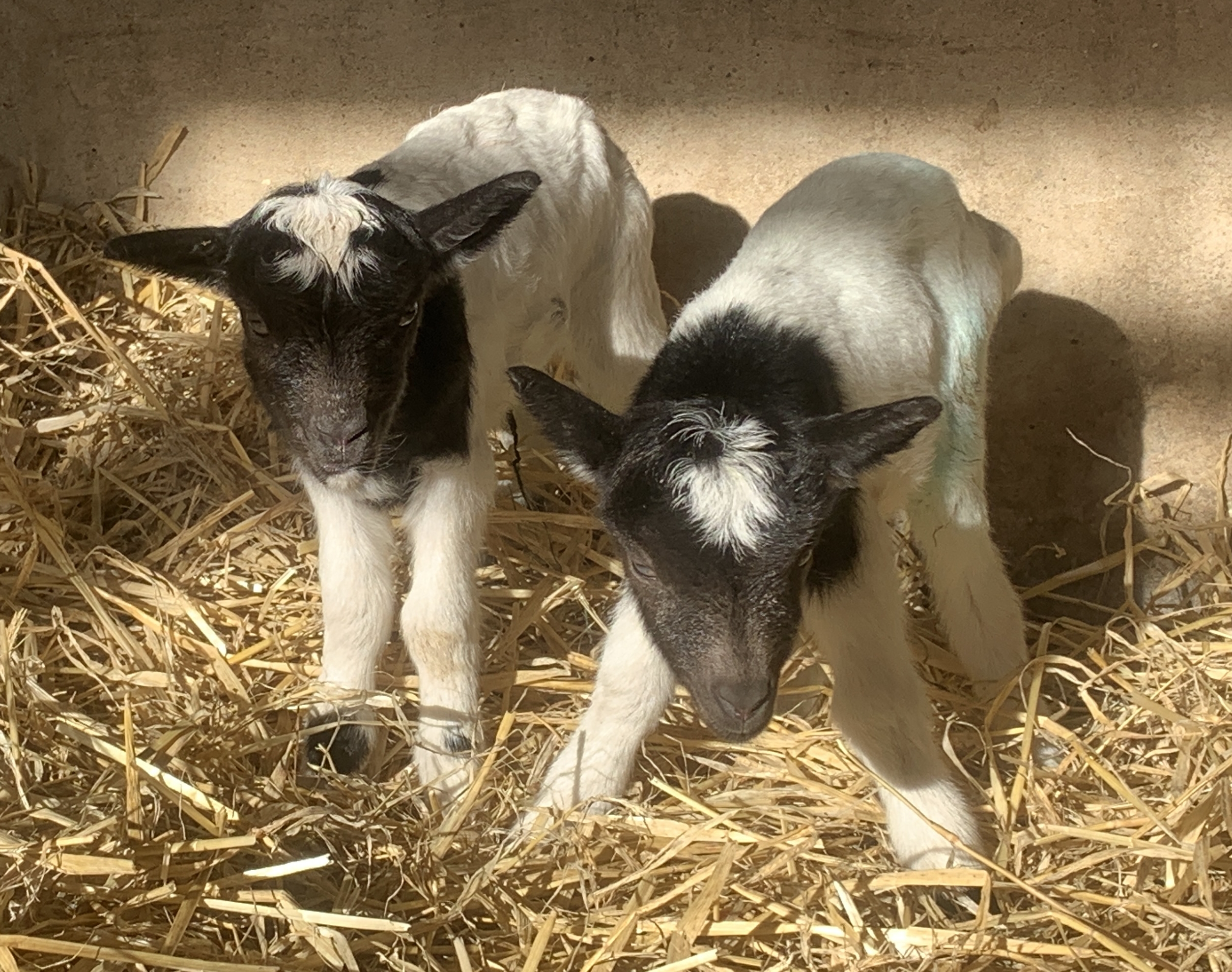 The goats have also become a tourist attraction, and the five baby Bagots are sure to prove a hit with the public when they head to Cromer later this year.
Cllr Sarah Butikofer, Leader of North Norfolk District Council, said: "It was great to see the young goats doing so well, and we are all very proud of the great work that our team is doing with this project."
---
Last updated: 2nd March 2019