Voter ID
The UK Government is changing how we vote. From May 2023, you will need to show photo ID when you vote at a polling station.
Appointment of our new Chief Executive
Congratulations to Steve Blatch

Date published: 16th April 2020
North Norfolk District Council is delighted to confirm that Steve Blatch has been appointed as its new Chief Executive with immediate effect, subject to formal ratification at the next meeting of Full Council, the date of which is to be confirmed.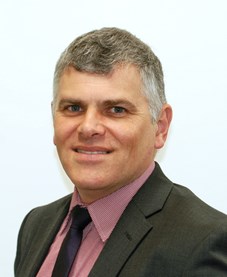 Steve Blatch
Steve joined North Norfolk District Council in May 1995 as Economic Development Manager and has since held a number of roles with the authority including Head of Regeneration and Strategic Director - Community; having had direct management responsibility for many customer facing services - including economic development and tourism, planning, housing, coastal management and leisure services.  Steve has also held the position of Returning Officer for the authority since October 2016.
He steps up to the position of Chief Executive from his previous role as Corporate Director and Head of Paid Service.
Council Leader Cllr Sarah Bütikofer commented:
"Steve has worked extremely hard to support all of the work of the Council over many years and knows the District and the challenges it faces well.  In more recent weeks Steve has led the outstanding response by all of our staff to our preparations in meeting the considerable challenge of helping the Council and the people of North Norfolk to respond to the Coronavirus crisis.
"His leadership and support for all of us at this very difficult time has been exemplary and his positive and pro-active management has set the council up  well to face the many challenges moving forwards. This promotion is richly deserved and I very much look forward to working with Steve to build a stronger North Norfolk for the future."
Steve Blatch said:
"I am hugely grateful for the opportunity to lead the officers of the Council in delivering the Council's ambitious agenda as outlined in its new Corporate Plan. 
"North Norfolk is an amazing place to live and work - and the Council has laid out an ambitious programme of action to increase opportunity and the quality of life for all, whilst at the same time seeking to promote local businesses and protect and improve our local environment. 
"I want to inspire the Council's loyal and dedicated workforce, who deliver for our communities every day and represent all that is positive about public service, to be confident in their abilities to go even further in delivering for the Council - much of what they do is unseen and their commitment in responding to the current Coronavirus emergency demonstrates their passion for both the Council and the communities we serve. 
"I therefore look forward to working with both staff and member colleagues to secure the very best outcomes for communities across North Norfolk in the future - both in the short-term as we address the immediate challenges of the COVID19 situation and then in the longer term as we look to deliver on the Council's agenda of increasing housing supply, improving economic opportunity and addressing the challenges of climate change which impact so directly on our district."
Meanwhile it can also be confirmed that Corporate Director and Head of Paid Service Nick Baker has left the Council.
Sarah Bütikofer commented:
"I can confirm that as part of our on-going senior management restructuring here at North Norfolk District Council, Nick Baker has opted to take voluntary redundancy and step down as Corporate Director and Head of Paid Service.
"Everyone at NNDC would like to thank Nick for his 17 years of service to the Council and wish him the very best of luck for the future."
---
Last updated: 16th April 2020