Voter ID
The UK Government is changing how we vote. From May 2023, you will need to show photo ID when you vote at a polling station.
Bank Holiday opening times
How to get in touch this weekend if you are vulnerable
Date published: 9th April 2020
Over the Bank Holiday weekend, the phone lines are open as below, to those who are vulnerable and need assistance, for example picking up prescriptions or shopping.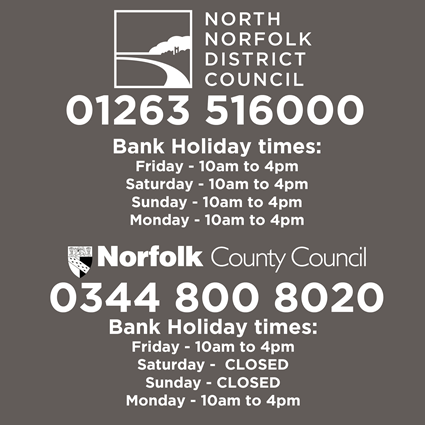 ---
Last updated: 9th April 2020