Voter ID
The UK Government is changing how we vote. From May 2023, you will need to show photo ID when you vote at a polling station.
New waste contract starts in North Norfolk
See new contact information

Date published: 6th April 2020
Today (Mon 6 April) a new contractor will be collecting the waste, recycling and related services in North Norfolk. Serco, who were awarded the Waste and Related Services contract in December, will then move on to deliver the services across North Norfolk, Breckland and King's Lynn and West Norfolk Councils.
While there will be no significant change in service, Serco have brought in a temporary fleet of vehicles (residents may notice the green colour scheme) to deliver the service while a fleet of brand new collection vehicles are being built by the supplier. The new fleet is expected to start arriving in late July.
Residents who need to contact Serco, who are operating a customer contact centre on behalf of the councils, should use the new telephone number 0330 109 9220 or email on norfolkwaste@serco.com. 
The Council and Serco are working closely to continue to maintain services during the current COVID-19 outbreak. While every effort is being made to keep collection services running, we may have to make some temporary changes in order to maintain priority services such as refuse collection. These can be checked by visiting NNDC's website and following our social media channels for service updates.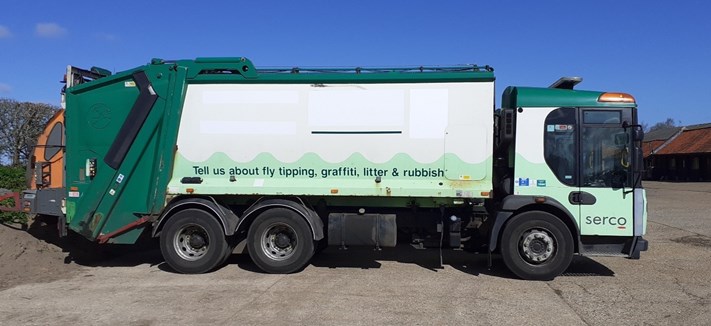 ---
Last updated: 6th April 2020