Voter ID
The UK Government is changing how we vote. From May 2023, you will need to show photo ID when you vote at a polling station.
Warnings issued over rise in scam activity

Date published: 3rd August 2020
Norfolk County Council's Trading Standards have issued several warnings to residents about the rise of online scams and fraudsters using the COVID-19 pandemic as an opportunity to exploit people.
The most recent shared scam proclaims to be from Central Government (GOV.UK) and insists the recipient is due a repayment on Council Tax or offered a Council Tax Reduction.
The below is an example email shared by NCC Trading Standards.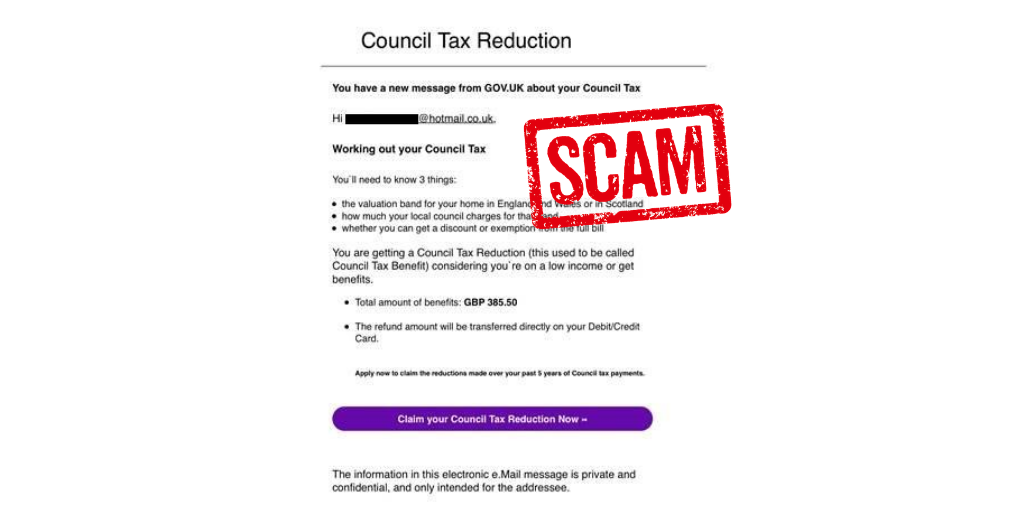 Recipients of the email are strongly advised not to click the link or provide any personal or financial information. If you receive suspicious correspondence from a source you don't trust, always report it. Suspect emails can also be forwarded to report@phishing.gov.uk - an automated system run by the National Cyber Security Centre (NCSC) for investigation.
Action Fraud have shared a list of ten scams they have been made aware of, pertaining to COVID-19 related communication and what to watch out for.
If you have received communication from a company you believe to be a scam, you can follow this guidance from Citizens Advice or visit the Financial Conduct Authority for further information.
If you believe you are entitled to a Council Tax Reduction or you have any other Council Tax related enquiries, visit our website.
---
Last updated: 3rd August 2020