Voter ID
The UK Government is changing how we vote. From May 2023, you will need to show photo ID when you vote at a polling station.
Green-thumbed volunteers plant 1500 trees in a single day
Council staff take to the woodlands for a volunteer day like no other!

Date published: 26th February 2020
Working alongside the North Norfolk District Council's countryside rangers team, Council staff volunteers from the Environmental Protection team put on their wellies and picked up their spades to plant a mix of locally sourced and grown deciduous fledgling trees.
Planting around 1500 trees, the team took part in the next chapter in a series of large scale plantings, organised by NNDC. The 110,000 trees project, born at the long running annual Green Build Event, aims to plant one tree for every resident in the North Norfolk district.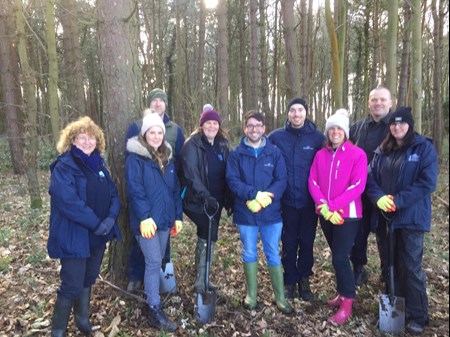 The plant at Holt Country Park is the first of two planned for the remainder of the planting season. The second plant is due to take place in early March, where another 1500 plants will be planted in one session.
To support its four-year tree planting ambition, NNDC is partnering with the Woodland Trust as its main supplier of trees. It is encouraging individuals, as well as local schools, groups and businesses, to get involved with the campaign which is part of its journey to becoming a carbon neutral council by 2030. For more information and details of how to get involved, visit: https://www.north-norfolk.gov.uk/trees
---
Last updated: 5th March 2020