Voter ID
The UK Government is changing how we vote. From May 2023, you will need to show photo ID when you vote at a polling station.
Public spaces now mapped for dog walkers

Date published: 25th September 2020
New signage has been erected at NNDC owned public spaces to help advise dog walkers where they can and can't walk the dog and what lead requirements there are. Public Space Protection Orders, or PSPOs, are set in place to control dog issues.
The orders outline the expectations on dog owners in North Norfolk with regards to keeping dogs on leads and their exclusion from specified areas, such as play areas or promenades at certain periods of the year.
The new signage uses Ordnance Survey mapping to show of any restrictions apply and provides an alternative location, such as one of our Green flag country parks, people to walk their dog with fewer restrictions.
The signage will be affixed to each area of public land where a PSPO applies, with the area clearly identified as either restricted from dog walking or permissible with a lead.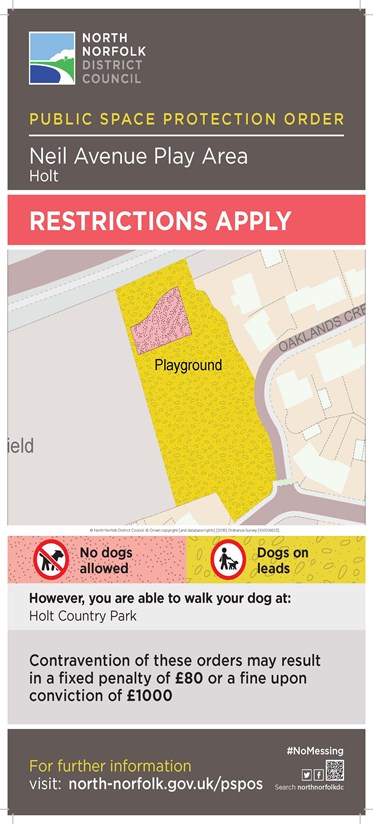 Environmental Protection Manager, Emily Capps said:
"The new signage helps members of the public to clearly identify where restrictions apply - The Council's Environmental Protection Rangers will be working in these areas to ensure the restrictions are being followed.
PSPOs allow the public and dog walkers to safely enjoy the vast range of open spaces we have in North Norfolk." 
Portfolio Holder for the Environment, Cllr. Nigel Lloyd said:
"I am pleased to see these Public Space Protection Orders implemented in North Norfolk. PSPO's replace Dog Control Orders which is a term the public may be more familiar with."
NNDC Dog Control PSPO's exclude dogs from a small number of restricted areas, many of which are children's play areas, whilst placing a requirement for dogs to be on leads in certain other areas. The implementation follows a period of public consultation and where restrictions have been applied, notices have been erected directing dog owners to other nearby sites where dogs can be walked.
NNDC welcomes and is very much open to responsible dog owners.
As well as new display boards, clearer signage will be affixed to the promenades, including bright and direct decals to replace the painted symbols.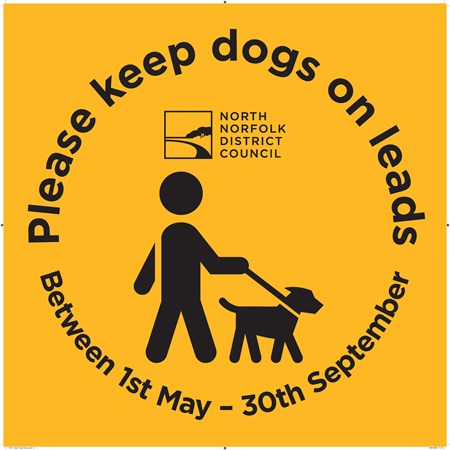 The promenade restrictions for dog walking apply from May 1 to September 30.
A full list of Public Space Protection Orders can be found on our website
---
Last updated: 25th September 2020