Customer Notice
We're here to help, but to keep us all safe please only come to the office if necessary. Most of our services are available online but if you do need to see someone, please book an appointment to avoid long wait times.
New name for Sheringham Leisure Centre announced
Date published: 12th March 2021
North Norfolk District Council is pleased to announce the name of the new, state-of-the-art leisure centre in Sheringham, which will provide one of the most expansive leisure offerings in Norfolk.

The exciting new leisure centre will be named 'The Reef'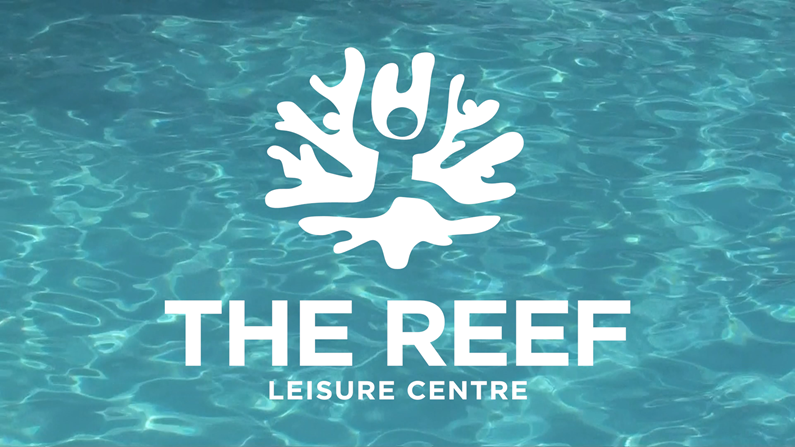 The name is an homage to North Norfolk's iconic coastlines. North Norfolk is home to a substantial chalk reef which is 20 miles long and 6 miles wide, making it the largest in Europe. Dubbed 'Norfolk's Great Barrier Reef', it is home to 120 species of seaweed and plants and more than 350 species of fish and invertebrates. It was designated as the Cromer Shoal Chalk Bed Marine Conservation Zone (MCZ) in January 2016 and information about its importance and how it can be protected is published by the Marine Conservation Society.

The logo plays tribute to a recognisable feature of the beaches in the district, drawing inspiration from Bladder wrack; brown algae that is a memorable feature of the groynes, sea defences and rock pools along the coastline.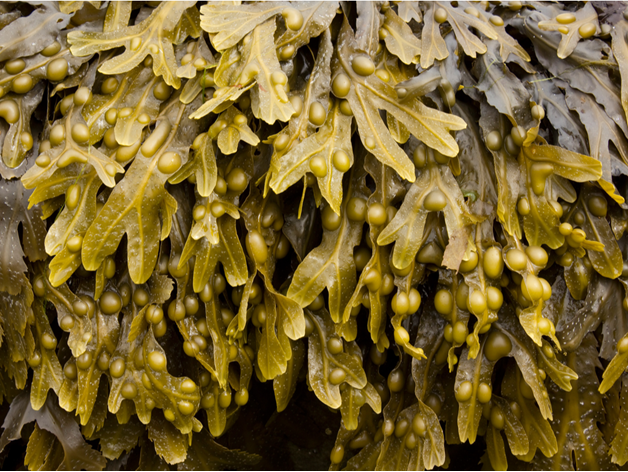 Cllr. Virginia Gay, Portfolio Holder for Leisure Wellbeing and Culture said:

"In the last year, while we've been through three national lockdowns, this fabulous new leisure centre has steadily taken shape.  

It's such a pleasure to announce its name - The Reef. It's a name that conjures up North Norfolk's Deep History Coast, our famous chalk reef and the sea beside us. One day soon, The Reef will open and I can't tell you how much we're all looking forward to that day."

The Council has invested nearly £11m into the flagship project, alongside a £1m grant from Sports England and the Lottery Fund, which will improve the wellbeing and health of residents in North Norfolk for years to come, locally providing further services and recovery support which may not readily available in the district.
The new Sheringham Leisure Centre will have a 6-lane, 25m main pool, a 13m x 8m learner pool with moveable floor, a splash pad with water play features and two community rooms for flexible use.
There will be a café area on the ground floor with spectator viewing into the pool. Upstairs there will be a fifty station health & fitness suite, a dance/ activities studio covering 200sqm, a spinning studio 96sqm all of which will enable twice as many people to participate in sport and exercise than can currently at the Splash.
The building has been designed to Sport England's accessibility standards to ensure as many people as possible can access the wide mix of facilities. It has been built to be a facility accessible to anyone ensuring as many people as possible can enjoy the many offerings of the leisure centre. Inside The Reef, there will be dedicated Changing Places rooms, accessible toilets and facilities on both floors, two lifts and stairs designed for the ambulant disabled. More accessibility features can be found on our website.  

Demolition on the existing Splash building has commenced and our contractor, Metnor, have begun stripping the unstable building. Upon completion of the demolition, they will move to build the larger car park, allowing more patrons to start visiting the facility upon opening.

Alongside the increased accessibility provisions in the car park, the Council are exploring ways to utilise the parking area for sustainable energies and propose to provide Electric Vehicle Charge Points for visitors to charge their cars while using the facility.

The Reef is predicted to open in August 2021.

See the latest photo progress, including accessibility and sustainability.

Watch the latest timelapse footage of the construction.
---
Last updated: 16th March 2021