Voter ID
The UK Government is changing how we vote. From May 2023, you will need to show photo ID when you vote at a polling station.
North Norfolk's beautiful woodlands awarded prestigious Green Flag award for 17th year running

Date published: 14th October 2021
North Norfolk District Council is proud to once again receive the Green Flag Award for Holt Country Park, Pretty Corner Woods and Sadler's Wood.
The Countryside team have worked very hard over the last year to ensure the woodlands are well maintained, providing a natural space for everyone to enjoy.
This year marks the 17th year that Holt Country Park has been commended with the Green Flag Award.
After 18 months that have seen our parks and green spaces play a vital role for people through lockdowns as a place to relax, exercise and meet friends and family safely, the news that the sites have achieved the Green Flag Award is testament to the hard work and dedication of the team that make the green space a great space that everyone can enjoy.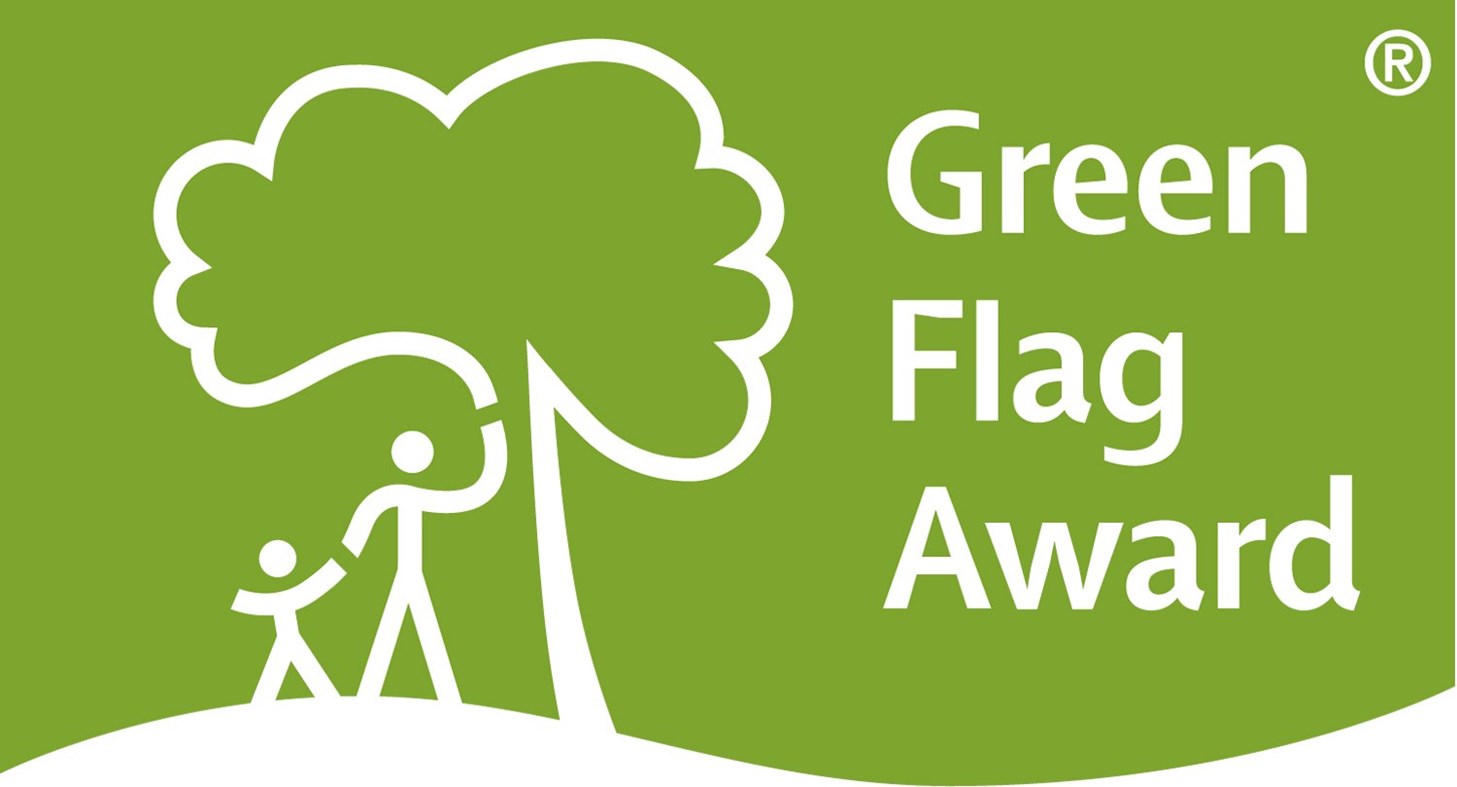 Eligibility for the Green Flag Award is defined by a set of requirements that parks and green spaces have to meet and improve upon each year. Primary criteria include appropriate, exceptional management of the parks and providing an accessible, easily navigable (with the inclusion of directional signage and information boards) and clean space for all of the community. As part of the Green Flag Awards criteria, the Council's green spaces regularly hold community engagement events, where visitors can engage in activities such as tree planting or giveaways, and volunteer conservation days.
Cllr. Virginia Gay, portfolio holder for Culture, Leisure and Wellbeing said:
"North Norfolk District Council has a distinguished history of Green Flag awards.  You might think that these come easily to us, but you'd be wrong.  Every year our dedicated countryside team and our marvelous volunteers and supporters have to demonstrate that our woodlands are even better managed and more welcoming than in the preceding year.  So many, many congratulations to the people who earn these awards on behalf of the rest of us."
Green Flag Award Scheme Manager Paul Todd said:
"I would like to congratulate everyone involved in making their woodland areas worthy of a Green Flag Award."
"To meet the requirements demanded by the scheme is testament to the hard work of the staff and volunteers who do so much to ensure that Holt Country Park Pretty Corner Woods and Sadler's Wood have high standards of horticulture, safety and environmental management and is a place that supports people to live healthy lives."
The Green Flag Award scheme is managed by environmental charity Keep Britain Tidy.
The Council has been well decorated for its maintenance towards both countryside and seaside areas, having been awarded 6 Blue Flags for beaches.
As part of NNDC's tree planting scheme – to plant 110,000 trees in 4 years – community groups have helped the Park Rangers to plant thousands of saplings in our parks.
If you would like to join us in our Green Flag parks, we have a number of volunteering opportunities to help our Rangers with conservation and have fun creating new habitats for the local wildlife. There are volunteer days every week at Holt Country Park, every fortnight at Pretty Corner Woods and every month at Sadler's Wood.

You can join our Muddy Boots volunteer sessions by emailing countryside@north-norfolk.gov.uk
---
Last updated: 14th October 2021