Voter ID
The UK Government is changing how we vote. From May 2023, you will need to show photo ID when you vote at a polling station.
NNDC wins award for outstanding performance in COVID-19 business support
Grants team enjoys national success at the 'BAFTAs' of Finance Awards

Date published: 29th September 2021
North Norfolk District Council has won an award at the 2021 Public Finance Awards, being recognised for its exceptional performance in the issuing of COVID-19 business grants and support for North Norfolk's businesses that have been affected by the pandemic.

The Grants team accepted the award for Digital Finance Project of the Year.

The Public Finance Awards, in association with the Chartered Institute of Public Finance & Accountancy praises schemes and recognises the work of public bodies, such as Councils, in projects that have displayed excellence or originality.

Since the start of the pandemic, over £126m has been paid out to businesses in North Norfolk through over 30,000 transactions, providing a vital lifeline for many businesses struggling through lockdowns or restrictions.

Early into the pandemic, the Council opted to make grant applications as simple as possible and implemented a database where eligible businesses could be contacted or awarded subsequent grants, removing the pressure and ensuring businesses didn't miss out unnecessarily.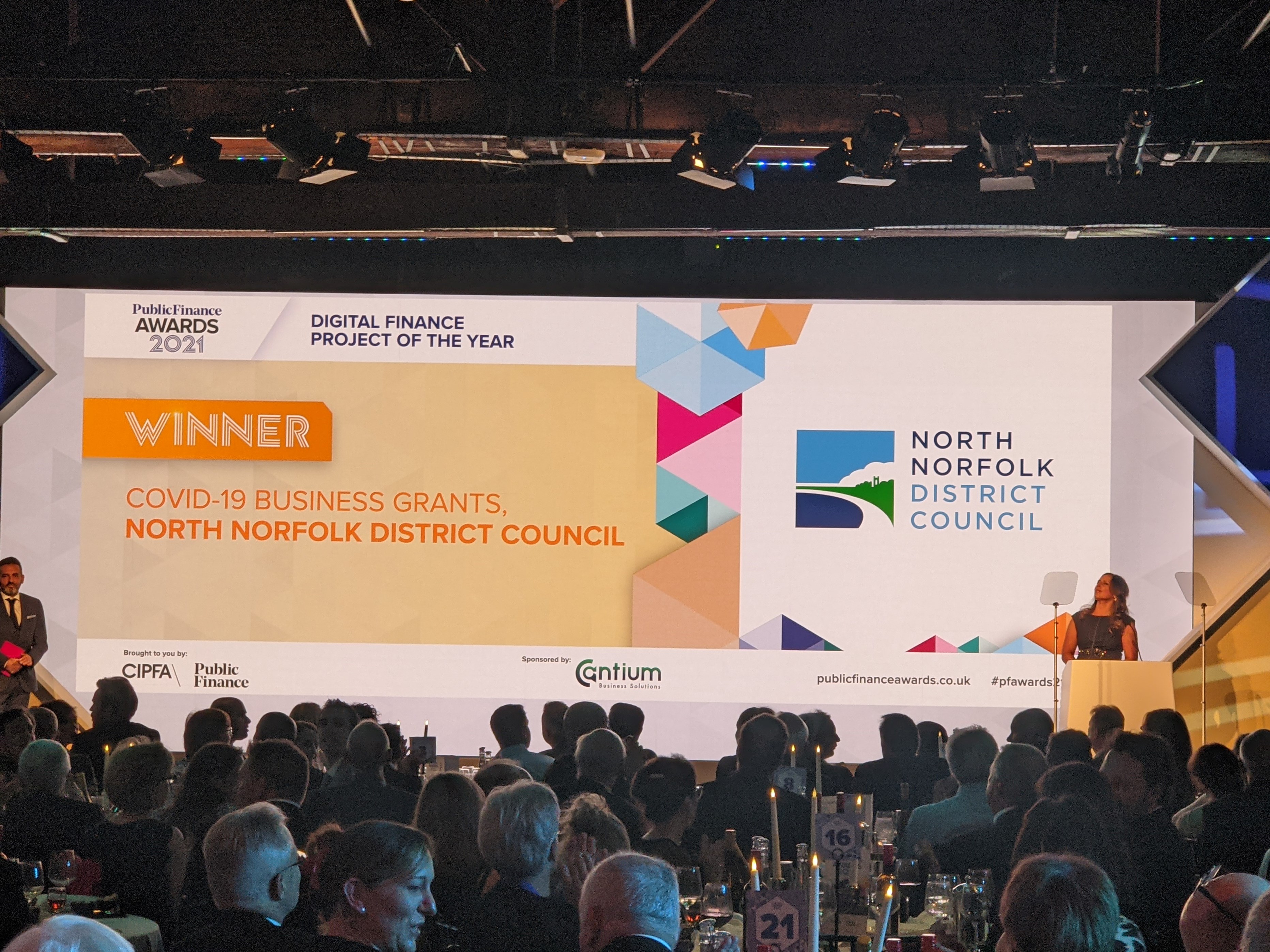 Cllr. Richard Kershaw, portfolio holder for Sustainable Growth said:

"I am immensely proud of the work Officers put in over the pandemic. Their tireless work, attention to detail and consistency of application delivered over £126m of grants to Businesses in North Norfolk. As a result of defraying these grants in the timescale set out by Government the Council was able to qualify for a further £760k of grants which are about to be distributed. 
The attitude of the team went beyond the normal call of duty and was carried out professionally with a sense of purpose and good humour in the face of very difficult circumstances for our local businesses."

Duncan Ellis, Director for Resources said:

"It's fantastic to be recognised for all the hard work of the officers who have delivered grants to businesses in North Norfolk.

It's been a very difficult time for many in the District and we're very pleased to have been able to efficiently and comprehensibly deliver this vital support.

We'd like to thank the Chartered Institute of Public Finance & Accountancy for the award."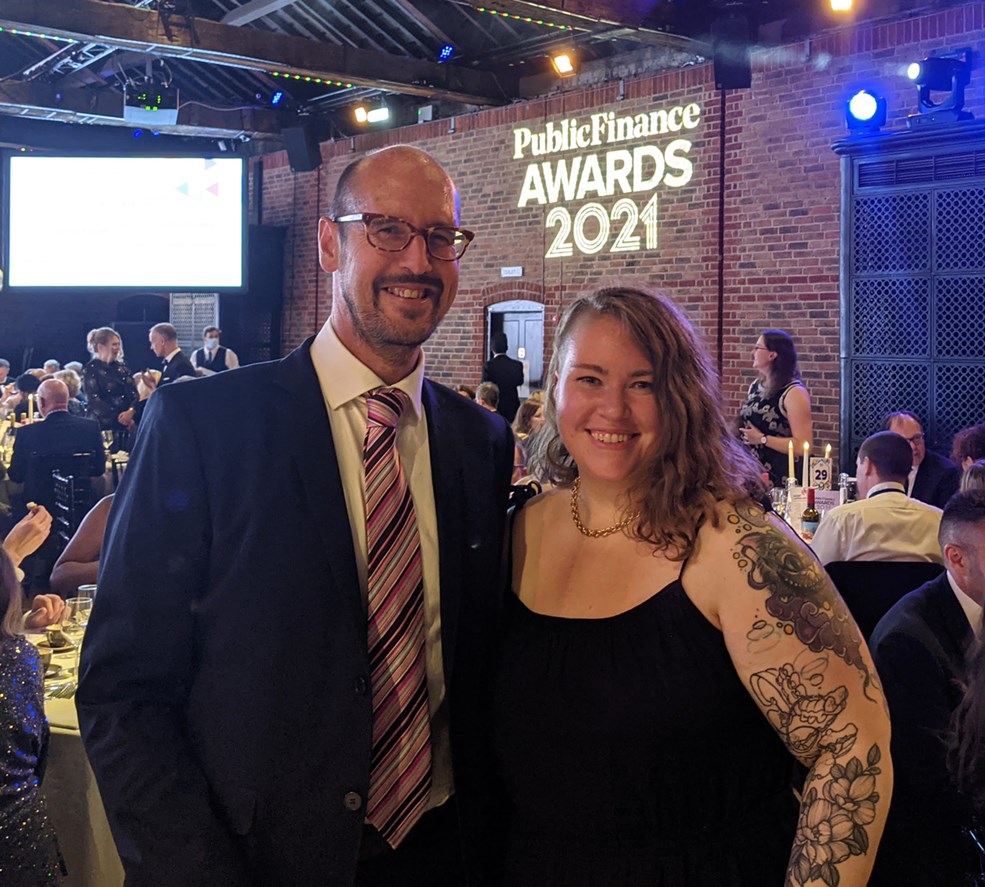 The Grants team was made up of officers from the Finance, Revenues, Economic Development, IT, Customer Services, Systems Admin and Communications team.

The Council has recently announced a new COVID grant scheme, called the Business Recovery & Resilience Grant. The scheme will enable local businesses to implement changes and initiatives that will support their plans to invest, recover, sustain or diversify.

The Council will also use the funds to provide the package of other support focused around Digitalisation, the Visitor Economy and the Care Sector.

The grant scheme opens for applications on 11 October.
---
Last updated: 2nd March 2022