Local Election Results 2023
Results from the 2023 local elections are now available
Go Digital funding programme
This programme provides free digital business support to small and medium-sized businesses in Norfolk.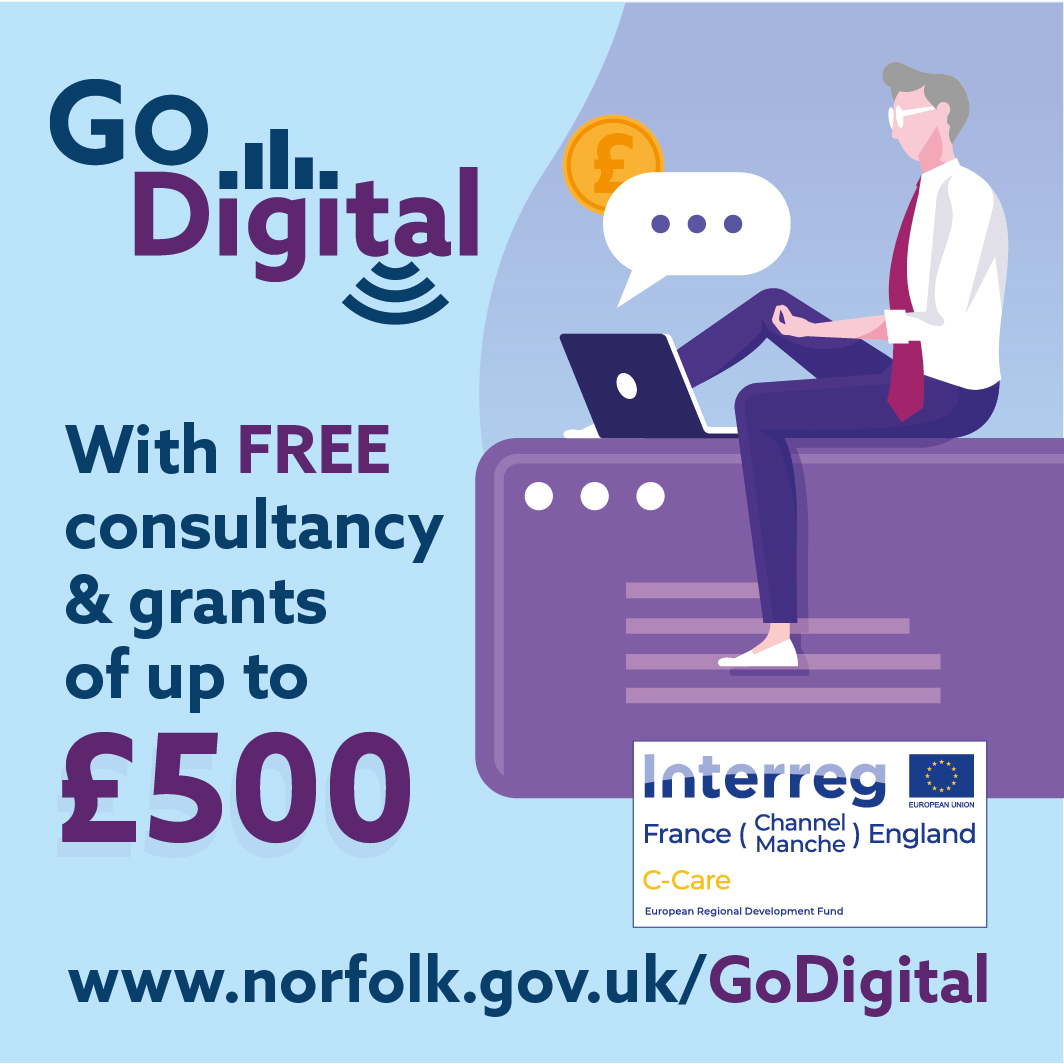 The local council-funded scheme offers:
one-to-one consultancy with a digital advisor
a grant of up to £500 to help you set up a digital action plan
Apply today
Check the eligibility criteria below and apply now
Eligibility
You can apply if you meet the following criteria:
your business must be based in Norfolk
you must have less than 250 employees
your turnover must be less than £42.9M
you must have received less than £198k in public sector funding in the last three years
you were trading positively at the end of 2019
you already use digital technology in some way, such as a website or social media account.
What happens next
You will get
an experienced business advisor matched to your business
a digital audit of your business and a comprehensive report of its findings
an advisor who can challenge your existing digital plans or help to create new ones
help to identify digital opportunities that fit with and add to your business plans
an action plan that identifies digital priorities and next steps for your organisation
the opportunity to apply for a business grant worth up to £500 towards your digital action plan
The type of advice you will receive
how to best sell your products online
how to use social media to reach new customers
how to attract new visitors to your website
how different digital tools can benefit your business
the best home working options for your team
Case studies
Real-life examples of how the Go Digital scheme has transformed local businesses.
Contact us
Email econdev@norfolk.gov.uk if you would like to know more about Go Digital.