SPEAKERS, EVENTS AND ACTIVITIES
Free entry into the event and free car parking
Below is a list of talks and events that will take place at Greenbuild 2017 on Saturday 9 September and Sunday 10 September.
All talks are free to attend. Times and speakers are subject to change - please check at the Greenbuild site office upon arrival at the event for confirmation.View Speaker Timetable
DONG ENERGY
Experience what it's like to stand at the top of the world's largest offshore wind turbine.

Take a tour around the 8 megawatt (MW) turbine recently installed at our Burbo Bank Extension Offshore Wing. At 187 metres in height, each turbine is almost twice the size of Norwich Cathedral. Come and find us at our stand (E1) for an amazing 360° experience.
Website: www.dongenergy.co.uk/hornseaproject3 Twitter: DONGEnergyUK #HornseaProject3  
Children's Quiz
If you are bringing children to Greenbuild this weekend, pick up a Children's Quiz sheet from the Main Entrance Gate.  The answers to the questions will be found on a number of the Exhibitors stands, stand numbers will be found on the quiz sheet.  Fantastic prizes of: 
First Prize – One month family swim voucher (2 adults, 2 children) to be redeemed at Victory at North Walsham or Splash at Sheringham
Second Prize – Family entrance (2 adults, 2 children) to one of NNDC's Holt Country Park's Father Christmas Trails with present and car parking included
NNDC Team Activities
Cromer Sports Centre and NNDC Sports Clubs and Hubs - There will be 3 smoothie making bikes in the main marquee where visitors can mix their own fruit smoothie using the stationary bikes fitted with special blenders that spin as you pedal. The NNDC Sports Activators will also be on hand to take your BP and offer advice on health and wellbeing.
The Environmental Protection Team will be on site promoting the work they do in tackling fly tipping and other environmental crimes. Come and have a go at being a fly tipping enforcement officer and search a pile of rubbish to find evidence of who dumped it to win a prize. Also SPLAT the Rat will be back, check out your reaction speed and catch our furry friends to win a prize.
The Environmental Services Team are working with the Norfolk wide partnership campaign 'Give your recycling a little bit of love' promoting clean, dry and loose recycling to improve the quality of recycling collected and to answer any questions waste and recycling related
The Countryside Team will be on site all weekend with a number of activities on offer, including making pine bird feeders and water rockets from old pop bottles to "send to the moon" with visitors. Also come and learn all about hedgehogs and how to protect them.
The Environmental Health Commercial Team will have their Wash Hand Station at the event to show you the importance of washing your hands properly and how to do it. They will also have information about the Food Hygiene Rating Scheme. There will also be a working fridge for visitors to learn how to organise their fridge to prevent cross contamination.
Coastal Protection will be providing information about our coastline and current Coastal Management Schemes to include films of past and present schemes.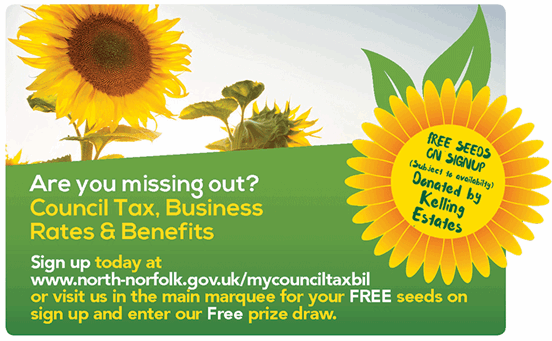 Graham Allen Award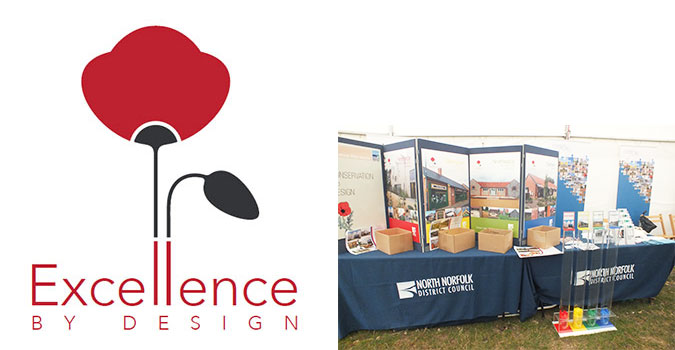 There are many fine examples of excellent design across the district. To reflect these efforts by owners and design professionals, NNDC present the Graham Allen Award annually to the project considered to make the most significant contribution to the built environment within the district. The public can take part in this process by voting for the People's Choice Award during Greenbuild weekend
The four shortlisted entries to choose from are: 
ALBY, The Reading Rooms, Church Road
Restoration and conversion of redundant reading rooms into wedding venue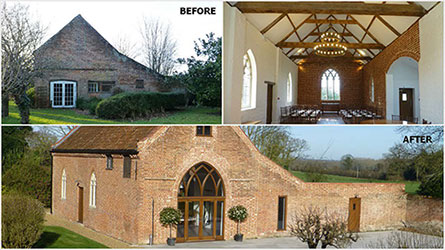 CORPUSTY AND SAXTHORPE, The Kilns, Holt Road
Erection of replacement two-storey dwelling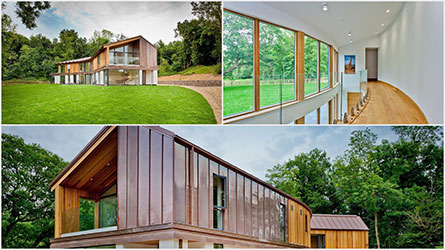 THURSFORD, Thursford Castle, Thursford Road
Repair and extension of derelict C19th workhouse chapel 

HICKLING, Hickling Hall, Town Street 
Reconstruction and restoration of C17th hall following extensive fire damage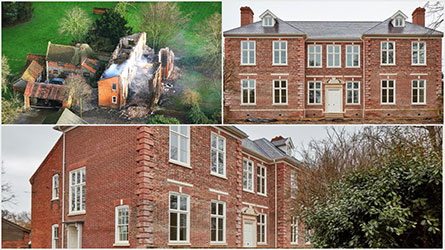 Ace of Spades Garden Team

When the Ace of Spades Gardens team are carrying out tree work, it is not unusual to see a crowd gather to watch the skill with which trees are climbed, and branch dismantling and pruning carried out at high levels. None of this is as easy as the team makes it look from the ground.
We are offering Green Build visitors the chance to climb a tree wearing a full safety harness and supported by tree surgeons, to a height of about 4 metres. Your ability and fitness will be determined on the day; age and size are dependent on the ability to fit into the safety harness. You will be asked to sign a disclaimer. Claim your free bag of firewood as a reward for your successful attempt.
Please note, if there are adverse weather conditions on Saturday, the tree climbing may not take place for safety reasons.
Norfolk Constabulary


Visit the Norfolk Constabulary area as they will be bringing along their police dogs (Saturday) and the police van (Sunday), with a cell in the back, for visitors to see. www.norfolk.police.uk

Westfield Forge

Rob and Dawn Caley from Westfield Forge will be attending the event to demonstrate the skills of a blacksmith and metal worker.
Spirit of Norfolk

Shaun Gilbert is a chainsaw sculptor and will be doing demonstrations over the weekend and visitors will be able to purchase items made
Maltby Plastering


Will be providing demonstrations on traditional lime plastering  
Norfolk Heatwave Chilli
Glyn will be giving away free food-safe Jerry cans at events for reuse by campers, gardeners, farmers (whilst stocks last)
SuperHomes – Opening doors to low energy refurbishment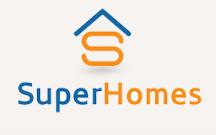 Wouldn't you love to transform your old house into an eco home? 200 pioneering households already have.
Visit one today to find out how to:
make your home eco friendly, sustainable, low carbon
achieve minimal energy bills yet improved comfort
start green living and make an eco-retrofit succeed

The entirely voluntary Superhomes open day is looking to inspire like-minded people and the owners of a local property in St Austins Grove, Sheringham are opening their doors for people to visit to see exactly what can be achieved. If you are interested in making an appointment to have a look, then click onto the website below: http://www.superhomes.org.uk/superhomes/sheringham-st-austins-grove/
View Exhibitors PageBack to Top
Speaker Timetable
Tent 1 - Saturday 9 September 2017
| | | |
| --- | --- | --- |
| Exhibitor | Topic | Time to include Question and Answer session |
| SA Architectural Services | Sustainable self-build | 11.00 – 11.30 |
| Ace of Spaces Gardens Ltd | The positive impact of trees on the environment | 11.40 – 12.10 |
| R A Brown with Vaillant | Heat Pump Systems – design and installation | 12.20 – 12.50 |
| DONG Energy | Hornsea Project Three Offshore Wind Farm – what could it mean for Norfolk? – Presenter: Stuart Livesey (Project Development Manager) | 13.00 – 13.30 |
| Target Trees | Working and gaining permission to carry out works in a conservation area/tree preservation order and survey importance | 13.40 – 14.10 |
| Charlotte Philcox, The Common Gardener | Preparing fruit and vegetable growing for the modern, healthy diet | 14.20 – 14.50 |
| Mark Brown, Best of Lime | The longevity, reliability  and flexibility of using Lime Products | 15.00– 15.30 |
Tent 1 - Sunday 10 September 2017
| | | |
| --- | --- | --- |
| Exhibitor | Topic | Time to include Question and Answer session |
| SA Architectural Services | Sustainable self-build | 11.00 – 11.30 |
| Mark Brown, Best of Lime | The longevity, reliability  and flexibility of using Lime Products | 11.40 - 12.10 |
| R A Brown with Vaillant | Heat Pump Systems – design and installation | 12.20 – 12.50 |
| DONG Energy | Hornsea Project Three Offshore Wind Farm – what could it mean for Norfolk? – Presenter: Stuart Livesey (Project Development Manager) | 13.00 – 13.30 |
| Target Trees | Working and gaining permission to carry out works in a conservation area/tree preservation order and survey importance | 13.40 – 14.10 |
| Charlotte Philcox, The Common Gardener | Preparing fruit and vegetable growing for the modern, healthy diet | 14.20 – 14.50 |
| The Sustainability Stall | How to work towards sustainability in modern society | 15.00– 15.30 |
Tent 2 - Saturday 9 and Sunday 10 September 2017
| | | |
| --- | --- | --- |
| Exhibitor | Topic | Time to include Question and Answer session |
| Momo Theatre | "Watts Up" – Energy Saving show | 11.30 – 12 midday |
| Surface Repair Solutions | Repairing and restoring items such as furniture and other surfaces around the home | 12.30 – 13.00 |
| Canary Thermal Roofing | Installing conservatory roof insulation | 13.10 – 13.40 |
| Momo Theatre | "Watts Up" – Energy Saving show | 14.30 – 15.00 |