Pay your council tax bill online
Sign up to pay by Direct Debit
Exciting plans for Sheringham Leisure Centre
North Norfolk District Council is building a multi-million pound state of the art facility in Sheringham following input from members of the public.
The input has been really valuable in helping shape the plans for the centre and in particular, the swimming pool and wet facilities. Some responders expressed concern at the loss of the wave machine and the slide and for those who attended the consultation event at Splash, we were able to explain the cost implication of retaining these facilities if a refurbishment was to take place.  A refurbishment would cost just over £8m and would only extend the use of the facilities by ten years.  Plenty of research has indicated that the option of redesigning and rebuilding the facility is more cost effective at £12.7m with lifespan of at least 25 years.  Significant research has also indicated that adding slides and waves to a new building would generate high costs that would not be covered by the demand for such facilities.
The new designs include plenty for young children to enjoy including a splash pad. The bright and colourful splash pad will allow children to have fun exploring and discovering their watery environment where they can learn through playing with the flow of water through channels and interactive jets.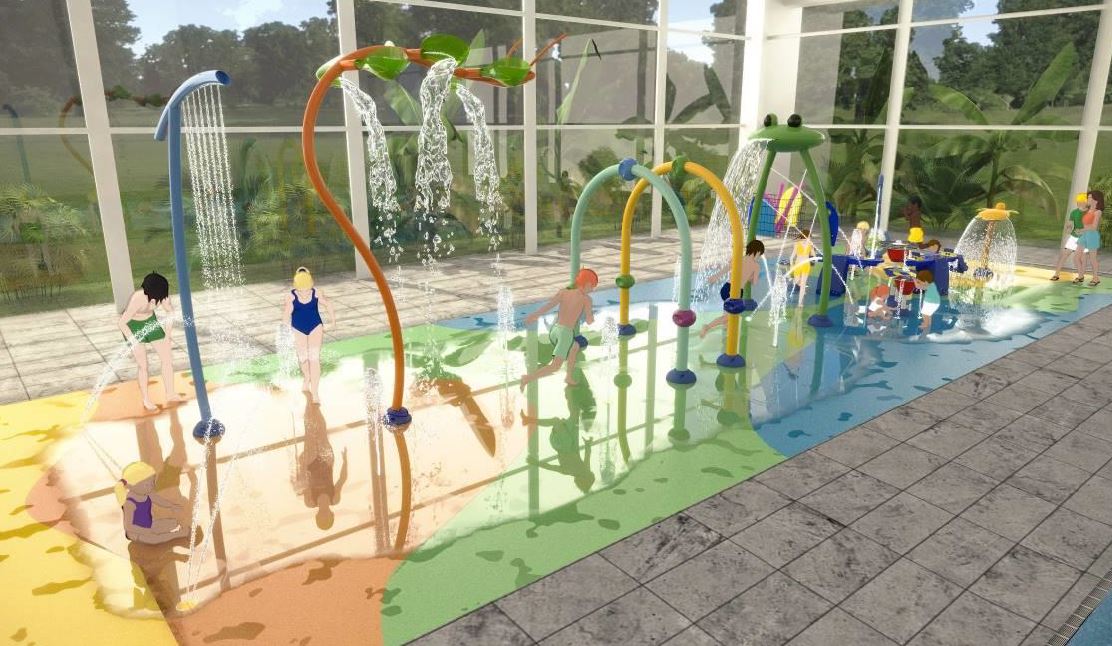 Artists impression of a typical splash pad, courtesy of Ustigate Ltd
Designing the facilities to ensure that they serve multi purposed has been a key consideration for the designers. The existing pool with a gradual 'beach-style' entrance is unsuitable for those wishing to swim for fitness or for gala style events. The proposal, therefore, is to install a standard six- lane 25-metre pool. This proposal has enabled the Council to apply for a substantial grant from Sport England to contribute to the cost of the build.  Together with a smaller pool, the 25-metre pool will allow visitors to enjoy a greater range of activities.
The range of portable fun equipment such as inflatables that can now be added to a pool for sessions has increased. The new operator of the facility will include sessions (suitable for ages 5+) similar to that currently offered at the Council's Victory swimming pool in North Walsham.
A moving floor on the smaller pool will allow the water depth to be changed for different activities and user groups such as swimming lessons, water confidence and toddler sessions and aqua fit exercise classes.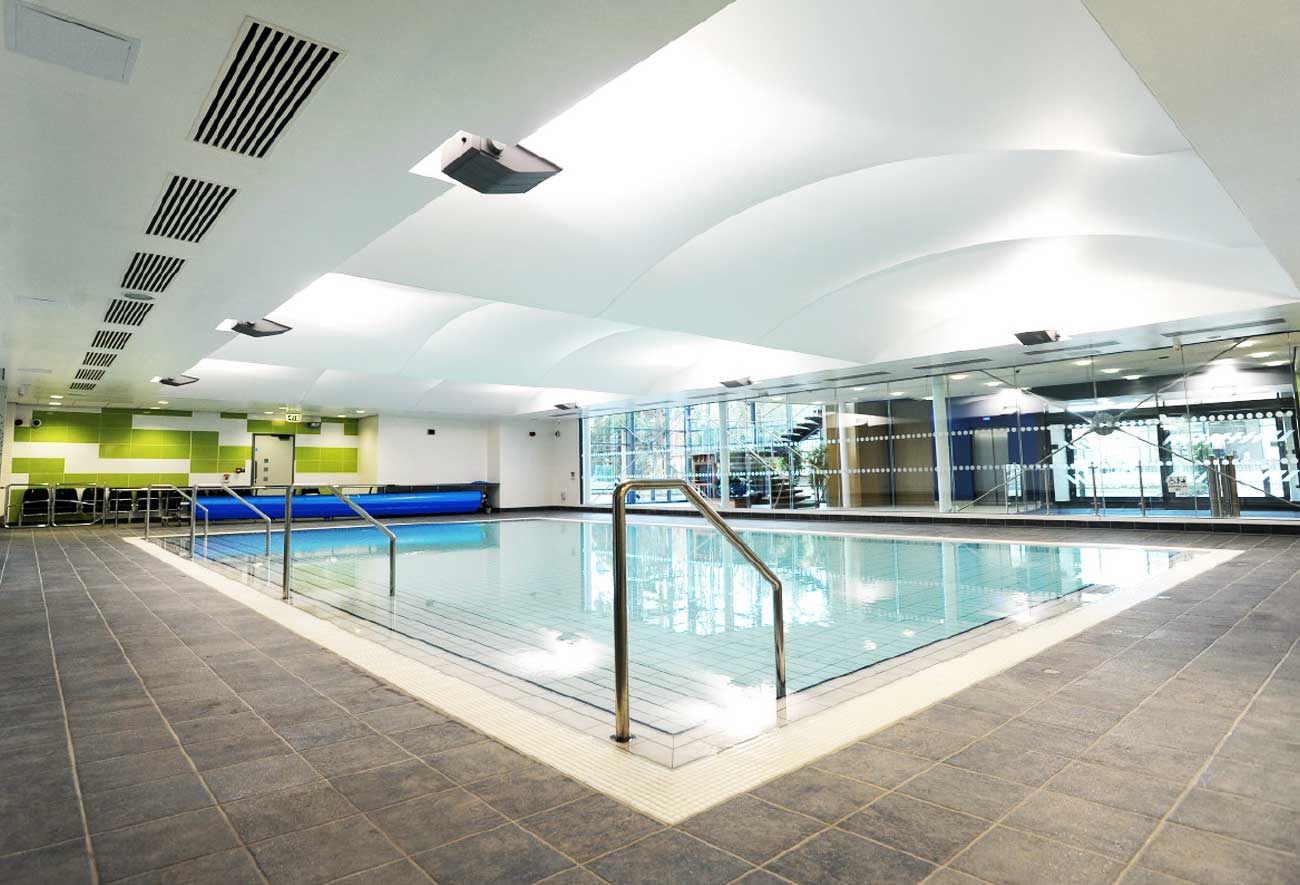 Typical small (learner) pool, examples are indicative, photograph courtesy of Saunders Boston Architects
Register to receive news and updates on the proposed new leisure centre at Sheringham