Introducing Coastwise
Coastwise is a new North Norfolk initiative to transition and prepare coastal communities where the coast is eroding.
Coastwise is a nationally funded scheme, through the Coastal Transition Acceleration Programme, funded by DEFRA and the Environment Agency.
The coastal transition challenge in North Norfolk
Over the next 100 years, it is predicted that over 1,000 homes will be lost to erosion in North Norfolk. Erosion will impact whole communities by threatening businesses, roads, footpaths, and utilities such as sewage, water and electricity. It will also affect our wellbeing, beach access and heritage assets such as churches, lighthouses, listed buildings, and much more.
The consequences of erosion are profound and require advanced planning to transition to being more prepared. Coastwise will involve working together in North Norfolk to develop nationally useful practical actions, plans and policy, funding and finance options.
Action needs to be taken now to explore how local authorities, communities, individuals, and national government can best work together to prepare and plan for coastal erosion.
Coastwise FAQs
Our Coastwise FAQs contain general questions, coastal risks and climate change, how's it being financed and how to get involved.
Why is the North Norfolk coast eroding?
Coastal erosion of the soft cliffs in North Norfolk is a natural process that has been happening for thousands of years. From the late 19th century, erosion risk management structures were constructed along the coast. Since then, these structures have stopped or slowed erosion in many places. It reduces the sand and gravel that would have naturally been released from the cliffs, which replenish our beaches. Consequently, our beaches have been decreasing in size, allowing wave energy to reach our cliffs. Many of our defence structures are deteriorating well past their designed lifespan. Continued maintenance and renewal of these across the coast is neither affordable, technically feasible, nor environmentally sustainable.
Climate change
Climate change is affecting all of us, and coastal communities are at the forefront of this change due to rising sea levels and shifts in weather patterns, which will accelerate coastal erosion.
What is Coastwise?
Coastwise is an initiative that will work with individuals, communities, businesses, infrastructure owners, government and others to explore and demonstrate how coastal places can plan and take actions to prepare and transition from coastal erosion risk.
Between now and 2027, North Norfolk District Council is delivering Coastwise, which is part of the Environment Agency's Coastal Transition Accelerator Programme.
Aims

It aims to generate transferable learning to shape future government approaches to managing coastal erosion by supporting communities in planning and preparing for coastal change.
The two local authorities selected for the initial phase of this programme are East Riding of Yorkshire and North Norfolk. These two locations were chosen as they have the highest erosion rates in England and, compared to other areas, a large number of properties at risk.
In North Norfolk, Coastwise will focus on the eroding coast from Weybourne to Happisburgh.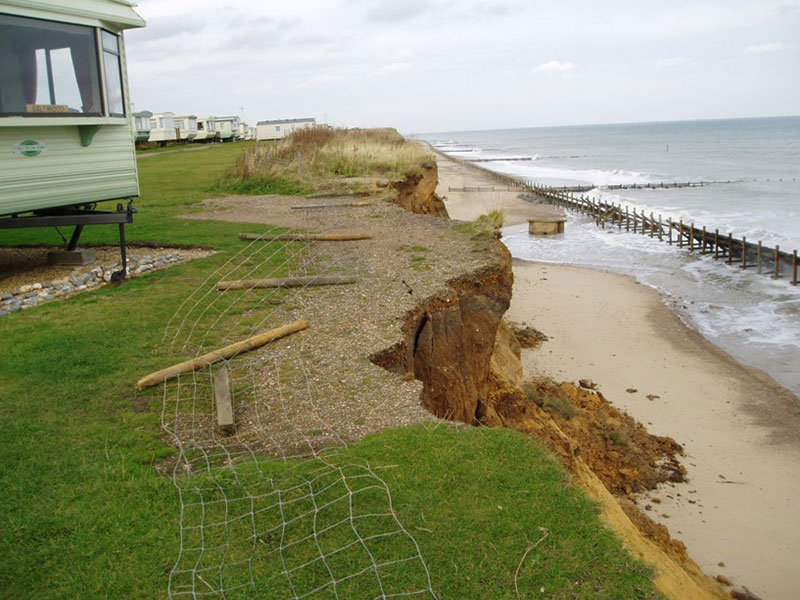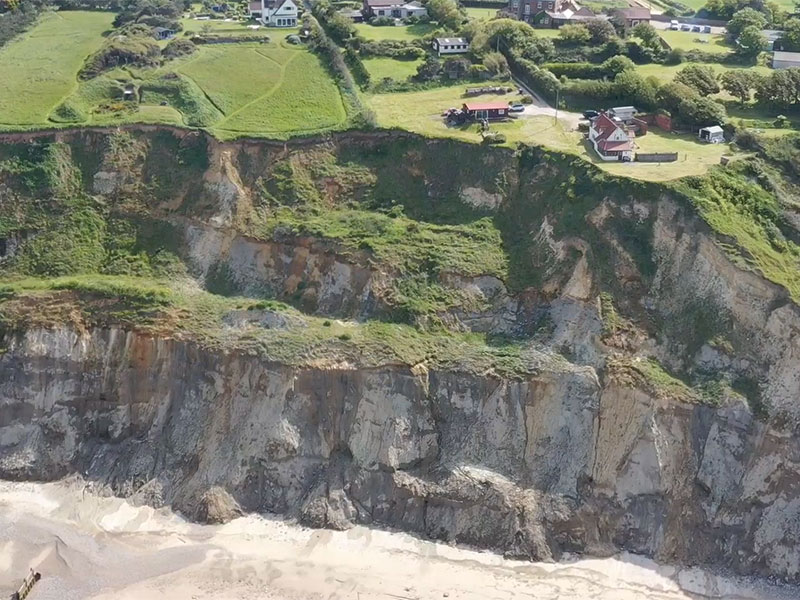 What will Coastwise do?
Coastwise involves working together to co-develop transition plans for the future to suit the needs of North Norfolk communities affected by coastal erosion.
The programme runs until 2027 and will deliver practical actions identified in the plans, which could include:
replacing property and facilities at immediate risk of coastal erosion
improving and replacing damaged community infrastructure
repurposing land in coastal erosion zones for different uses, such as temporary car parks and restoring and creating habitats
Our communities will need funding to continue to transition to a changing coast in the future, so alongside the practical actions, one of the Coastwise priorities will be to investigate how to finance this into the future.
Coastwise will help North Norfolk plan and prepare for ongoing coastal erosion by developing and trialling practical options we could use elsewhere. We will learn from this national example to help other at-risk communities.
Key outcomes for Coastwise
More prepared and resilient coastal communities.
Supported, resourced and prepared local governance for coastal erosion transition.
Informed and impacting national and local policy, strategies, plans and processes for coastal management.