Concession pitch - Melbourne Slope, Cromer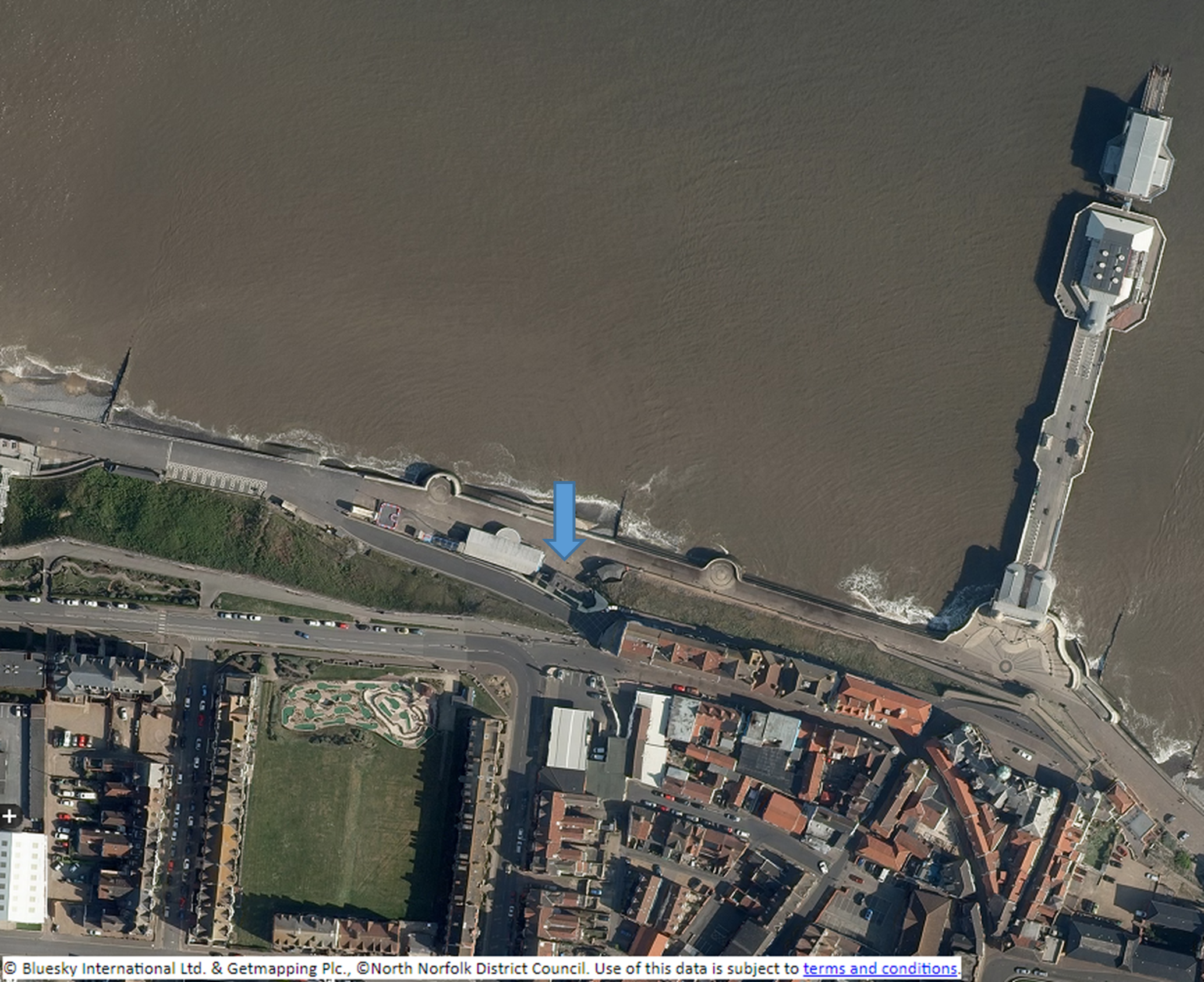 Location
The Promenade
Cromer
NR27 9HE
This concession pitch is next to the Dunes Amusement Arcade and is a short walk from Cromer Pier. The site is in a prime area on the West Promenade by the Melbourne Slope in Cromer.
Description
The pitch is available for up to 3 years.
Ice cream and coffee businesses will not be considered as there is a second pitch on the promenade already licenced to an ice cream and coffee van.
Site restrictions
Utilities
The pitch is not serviced.
Use
We are seeking a retail operator selling locally sourced, sustainable healthy beverages, soft drinks, light refreshments, frozen confections (excluding ice cream) and other confectionery.
The following business types will not be considered for this pitch:
ice cream
coffee
fish and chips
alcohol sales
Operating hours
Operating hours are restricted to the following daily times:
open at 10am
close at 7.30pm or dusk, whichever is earlier
Costs to consider
Rent
We will consider offers above £3000 per annum.
VAT
The council does not intend to charge VAT on the rent.
Waste
The operator must provide bins for customers at this site. One of the following waste options must be arranged:
a commercial waste service - for collection onsite
a waste carrier licence - for businesses to dispose of their waste offsite
Business rates
The pitch will be subject to business rates payments, unless the operator qualifies for small business rate relief.
Parking
If the operator needs a second vehicle onsite, it will need to display a valid parking ticket or season ticket.
How to apply
Use the application form to submit your expression of interest for this pitch.
Please email completed forms to Estates@north-norfolk.gov.uk
Closing date
Applications are due by 9am on Friday, 3 February 2023.
Viewings
The pitch is available to view at anytime as it is a public space.