Fakenham toilets demolished as part of public facilities investment

Date published: 25th April 2022
Demolition of the public toilets at the Queens Road Car Park in Fakenham has been completed.
The demolition is the next step in the project, representing a £568,000 investment by the Council to bring new toilets to Wells and Fakenham.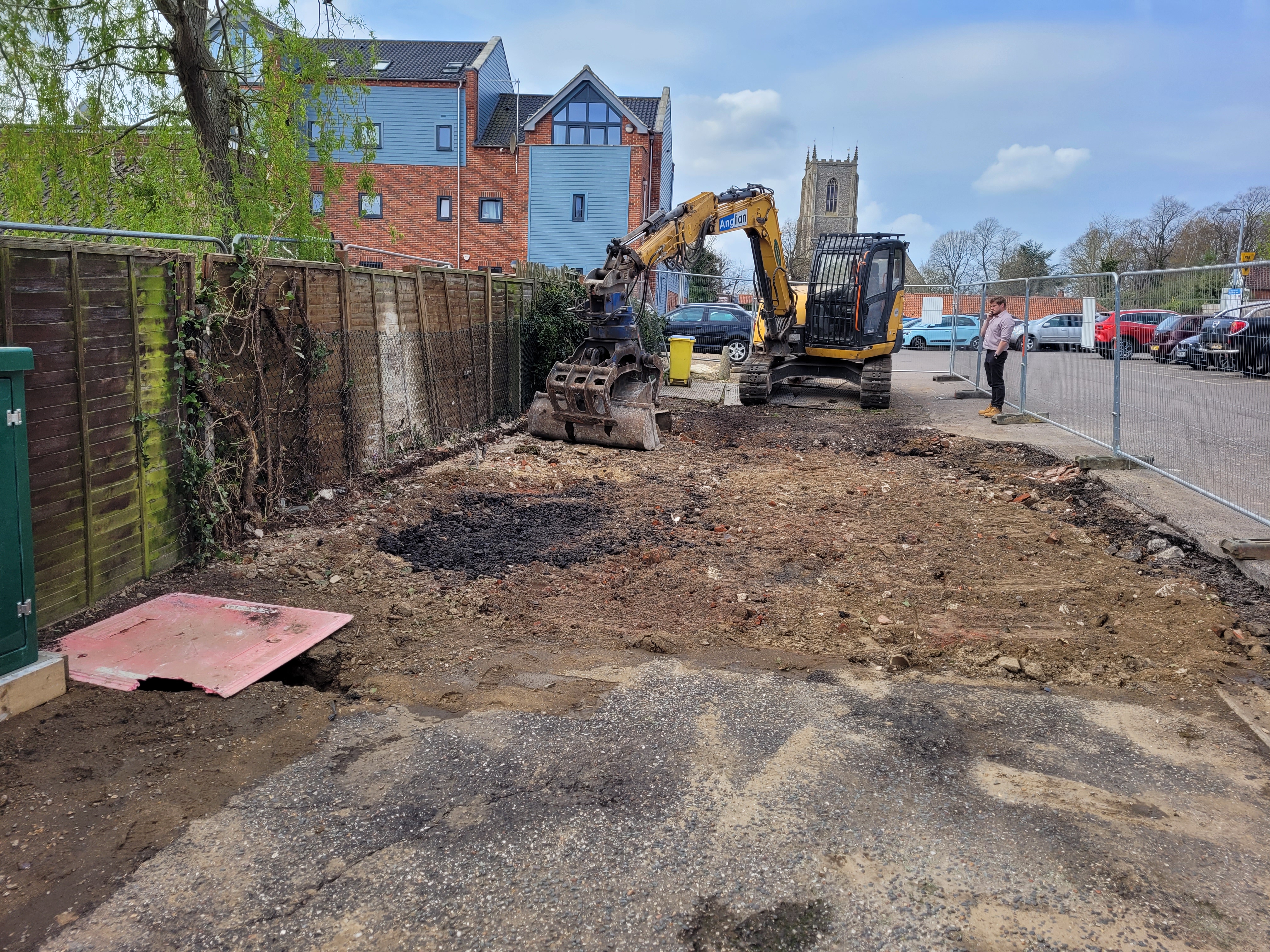 Fakenham toilet demolition
The new toilets are both water and energy efficient, with male & female facilities, a gender-neutral room, family room and accessible toilets, with Changing Places facilities inside.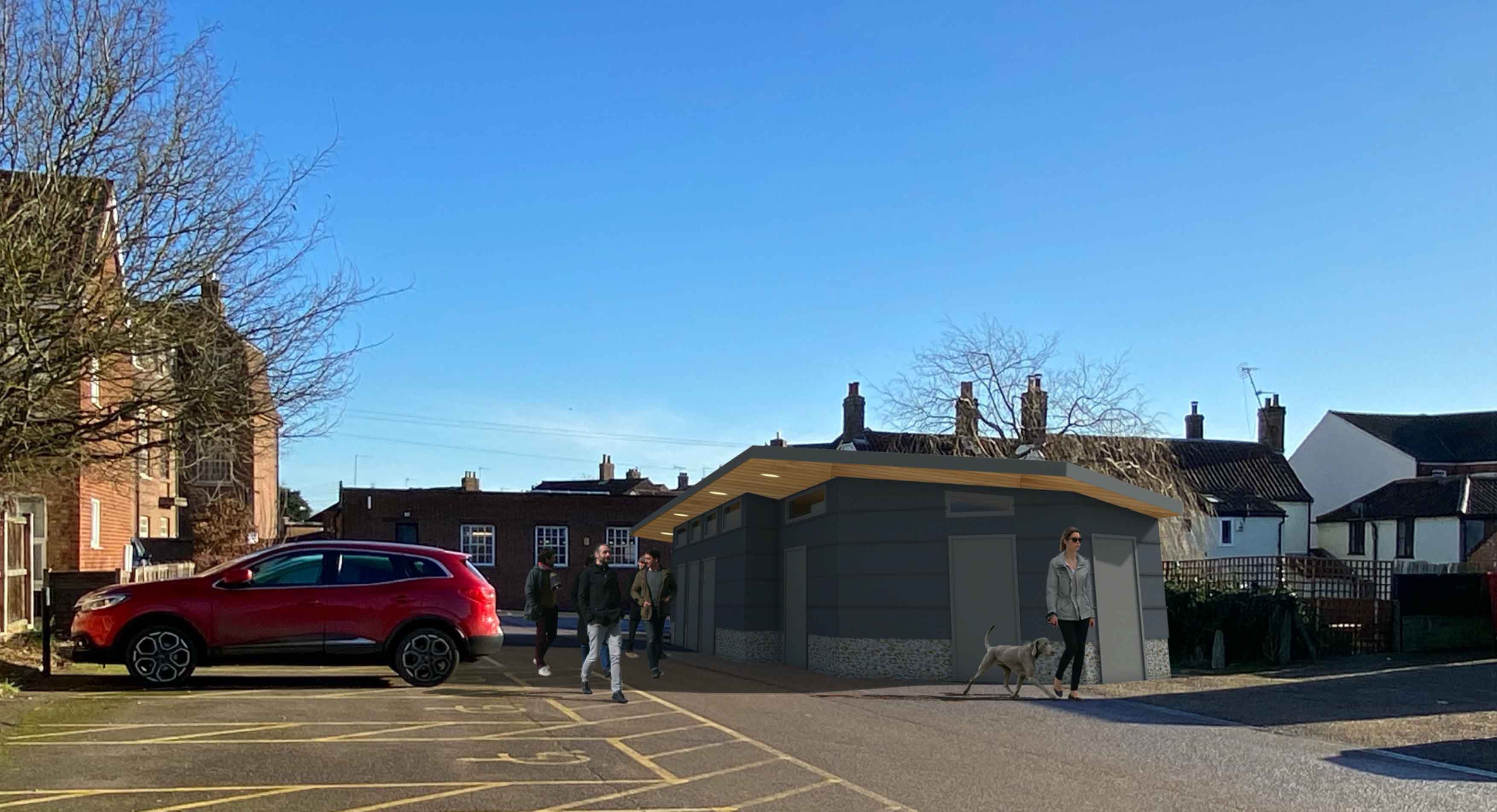 Artist impression of the new Fakenham toilet block
Many residents and visitors with accessibility requirements plan their trips around the availability of accessible facilities like the Changing Places rooms.
The introduction of these facilities to more towns in means that more can visit without worry.
Alternative public conveniences in these towns will remain open throughout works to provide these new facilities.
Hear from Cllr. Eric Seward, portfolio holder for Finance & Assets:
Once these schemes at Wells and Fakenham are completed and open to the public, works will then commence to provide new facilities in North Walsham and Sheringham.
The Council regards the provision of good quality public conveniences as a key service, underpinning the district's tourism offering as well as town centre economies.
Hear from Fakenham councillors Cllr. Christopher Cushing and Cllr. Jeremy Punchard:
The Council maintains a number of public toilets, including Changing Places facilities across the District.

View a full list of Public Toilets and Changing Places facilities
---
Last updated: 12th April 2023