New accessible toilets open in Wells

Date published: 14th December 2022
North Norfolk District Council's public toilets in the Stearman's Yard Car Park in Wells-next-the-Sea are now open, following completion.

The toilets, built by Aspect Group Services Ltd., are complete with male and female toilets, two gender neutral toilets with 24-hour access, Changing Places facilities, disabled access toilets and baby changing toilets.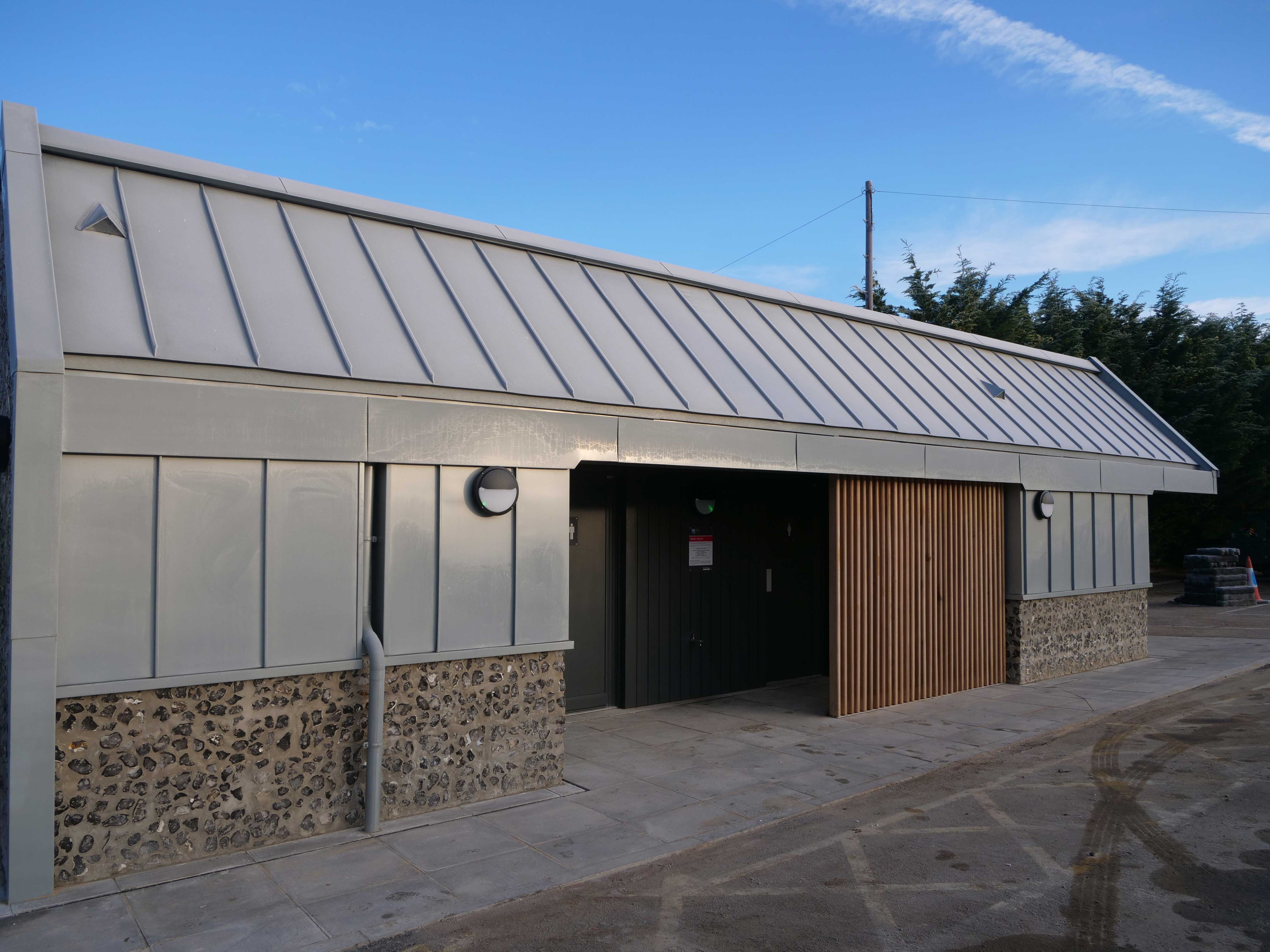 The new block in the Stearman's Yard Car Park in Wells-next-the-Sea
Public toilets at Stearman's Yard were part of a 9-month programme to replace the outdated toilets with new facilities that served a wider range of public requirements in the town.

Both water and energy efficient, the new toilets are more economic than previous blocks and utilise the plot space, maximising the service provision.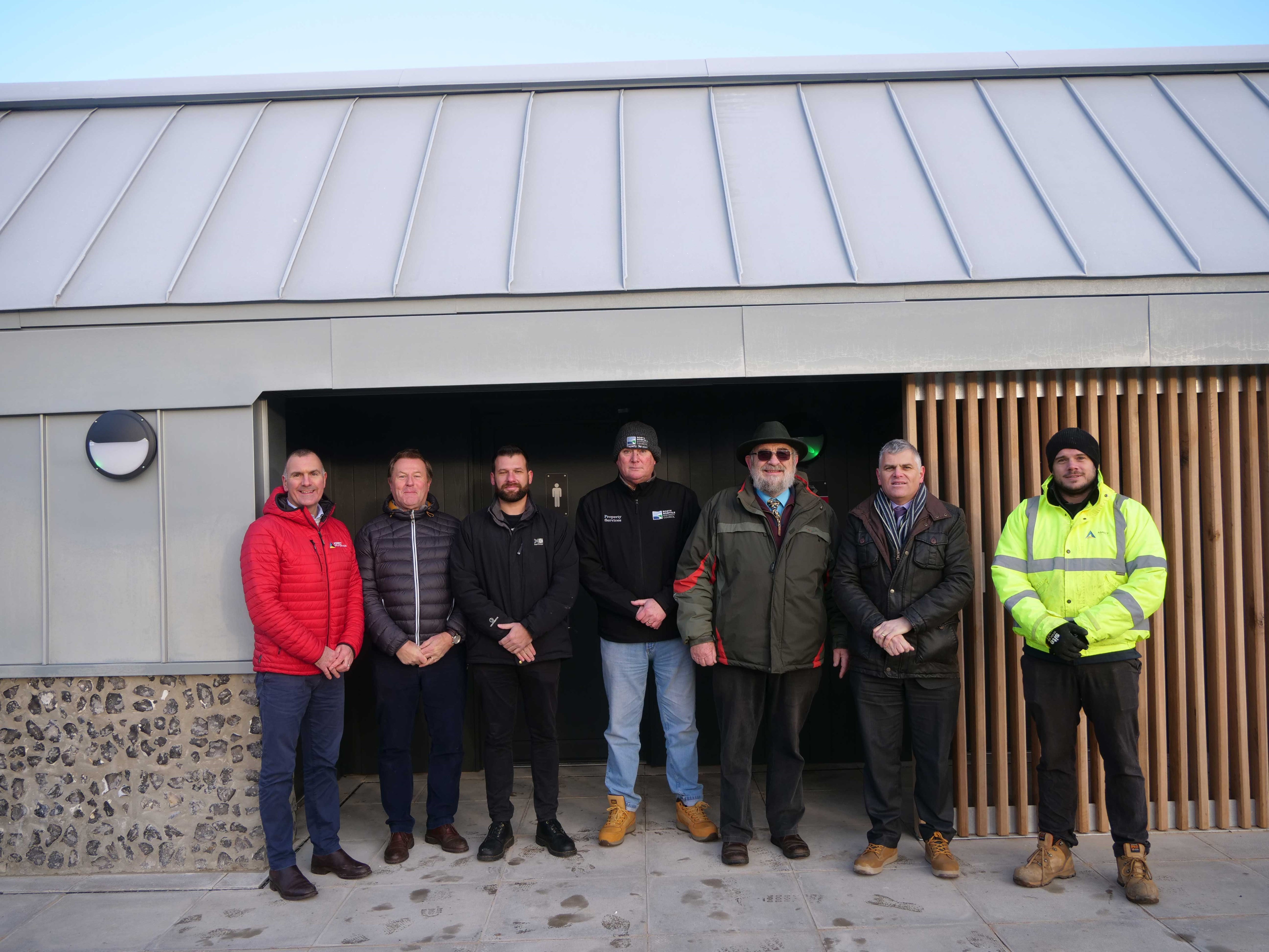 Delegates from Aspect Group Services Ltd. and North Norfolk District Council 

Cllr. Tim Adams, Leader of the Council said:

"Continuing to invest in our public facilities is essential for of North Norfolk and providing services with advanced accessibility features means more residents and visitors can be supported when they visit our towns.

We're pleased to see the toilets in Stearman's Yard open and look forward to the completion of more facilities across the district."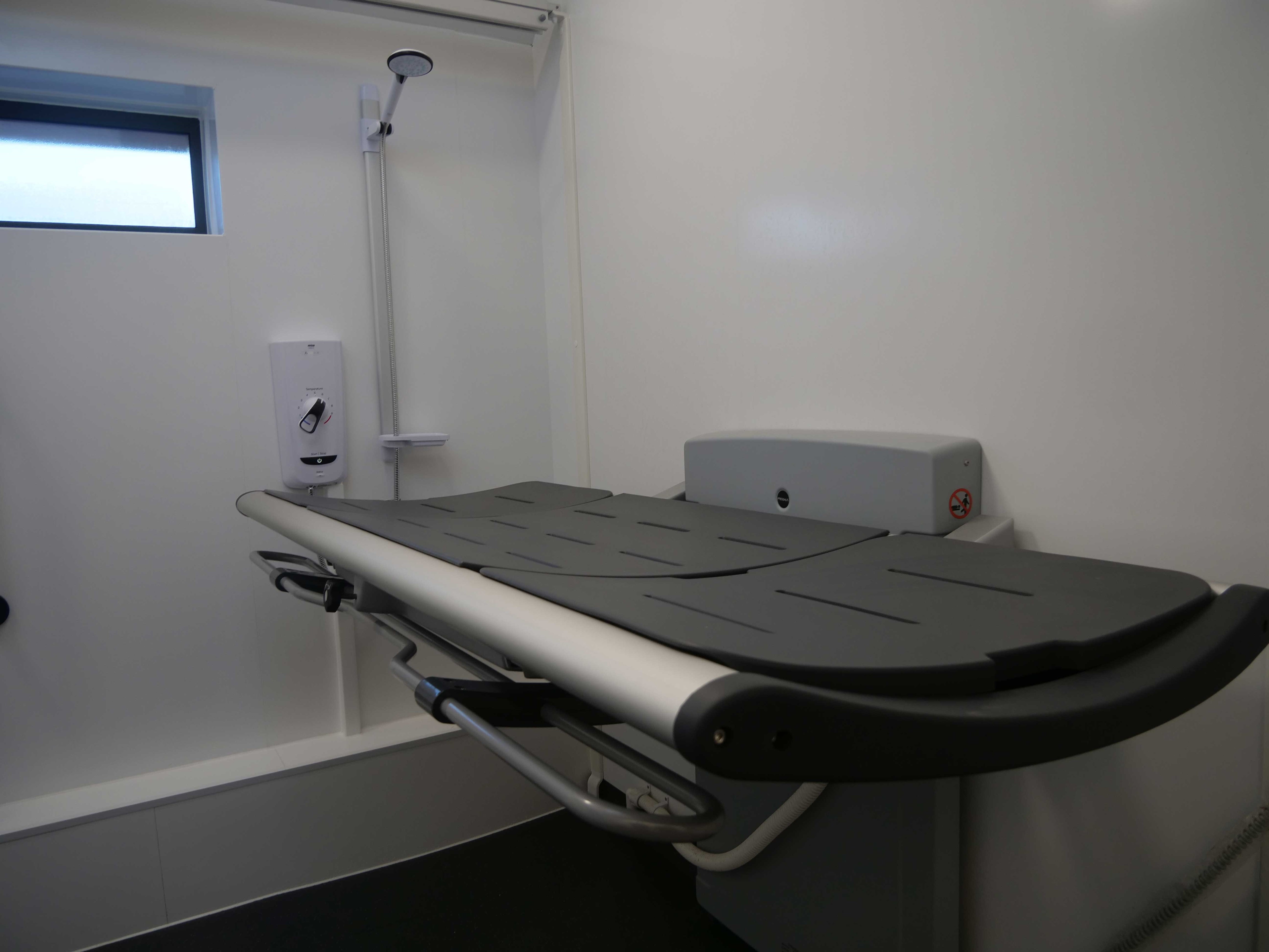 The shower and bench apparatus in the Changing Places room
Additional to Wells, work is underway in Queen's Road, Fakenham and Vicarage St, North Walsham to provide better, energy and water efficient toilets to the busy towns. 

In increasing the level of provision to North Norfolk towns, more residents and visitors can use the facilities without worry of finding toilets appropriate to their requirements or needs.

Public toilets are not mandatory for local authorities, but the Council regards them as an important public provision, especially with on-site features such as advanced equipment in accessible toilets and gender-neutral options.

Materials from the demolitions will be recycled and re-used in car park repairs.
View a full list of Public Toilets and Changing Places facilities
---
Last updated: 12th April 2023