Council sign new Armed Forces Covenant pledge

Date published: 10th February 2022
At Full Council last night, councillors signed a new pledge for the Armed Forces Covenant, renewing the commitment North Norfolk has towards veterans.

The Council originally signed up to the armed forces covenant on 7 March 2012 and has held up these tenets since.

The Covenant exists to redress the disadvantages that the armed forces community may experience, compared to other citizens and in doing so, recognises the sacrifices made.

In signing the new North Norfolk pledge, the Council includes a commitment to achieve the Bronze, Silver and Gold Defence Employer Recognition Scheme awards and support the forthcoming Armed Forces Covenant Duty of Due Regard legislation.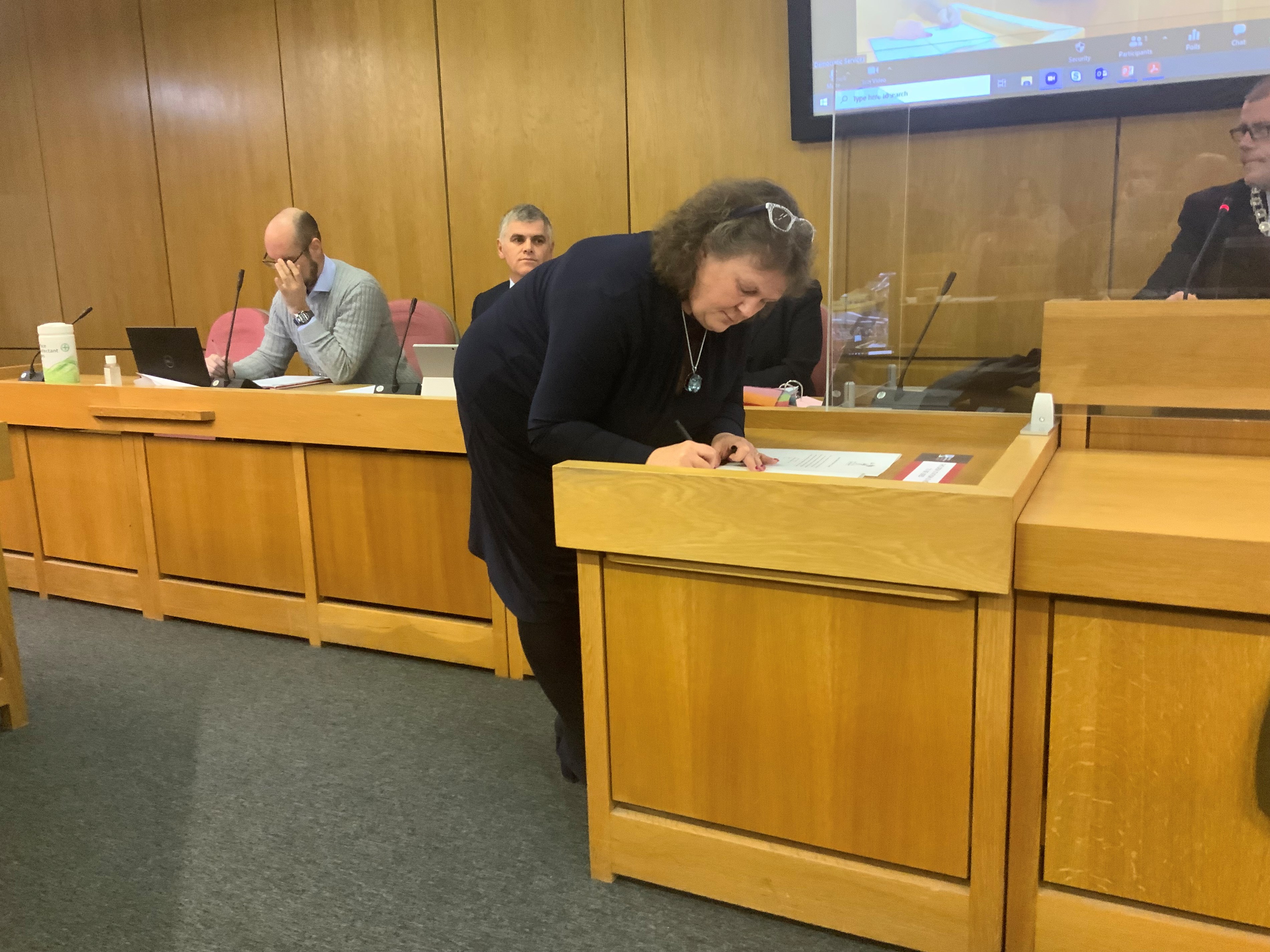 Cllr. Butikofer signing the Armed Forces Covenant pledge
Cllr. John Toye, who served in the Armed Forces himself, said:

"I, like others in this chamber who are ex Armed Forces, will remember when leaving the military there was no covenant with access to housing, employment and assistance sometimes challenging.
It was very much an alien world that some found it difficult to adapt to.  The covenant attempts to redress those issues for all the armed forces community who still face these same concerns. That community is not just those serving but their partners, spouses and family and recognises their commitment.
I would like to ask that everyone consider, when they next have a moment to reflect, if the behaviours presented towards one another and conduct in public life reflect the honour and respect we should give for the freedoms our Armed Forces have and continue to give us."
Find out more about the Armed Forces Covenant
---
Last updated: 12th April 2023