NNDC's Chantelle Holt is the 2022 Local Government Apprentice of the Year

Date published: 27th May 2022
On Wednesday, 25 and Thursday, 26 May, apprentices in councils across England competed to become the Local Government Apprentice of the Year 2022. NNDC's Chantelle Holt was the event's shining star and overall winner.
The virtual event run by the East of England Local Government Association was open to all councils. It involved networking, showcasing skills learnt within apprenticeship schemes, virtual team working, challenges, and delivering successful local government services in a developmental environment.
Around 114 apprentices from across the country attended the virtual event, where they were divided into groups of eight or nine, with twelve groups in total - all within a fictional district council environment.
In these groups, they were given a multitude of tasks to complete, including finding and generating ideas to cover a £25 million funding gap.
It also included producing a communications strategy document on how these savings would be made, which would then be used to communicate to all the stakeholders and identify how they would be affected.
Chantelle Holt works as a Revenues Officer at NNDC and has previously completed a Level 3 Apprenticeship in Business Administration.
We would like to offer congratulations to Chantelle for all her hard work.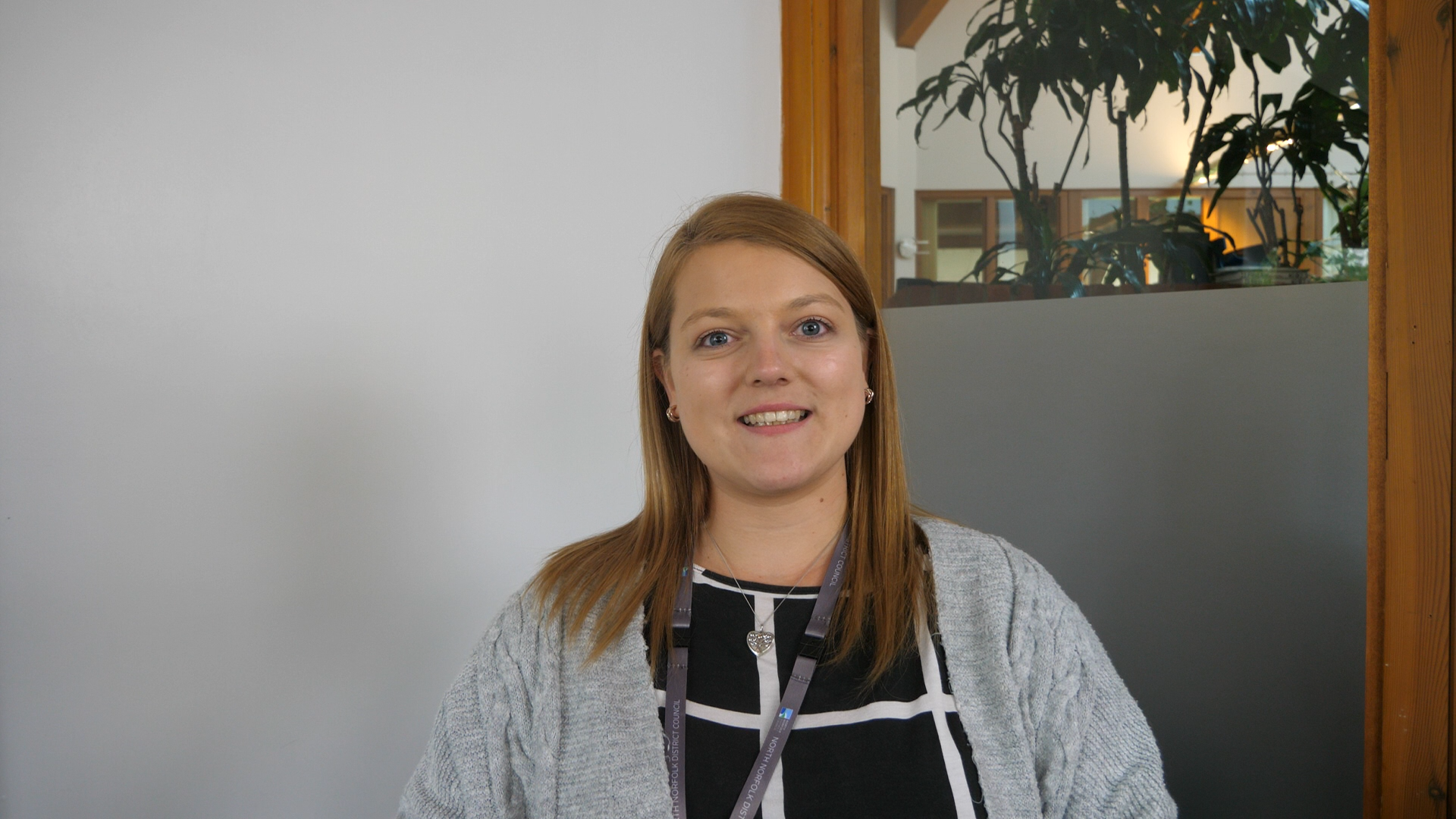 Chantelle Holt NNDC Revenues Officer
Chantelle Holt, North Norfolk District Council, Revenues Officer said:
"I'm still in shock - I genuinely didn't see it coming. Wish I put money on it! I was very hesitant in applying for this as it was an apprenticeship but I'm so glad that I took the role and that I did apply, and that I was accepted.
It has taught me so much – skills for my job in a job role that I've never even considered before, as well as my business administration skills that I could really take anywhere I wanted to go."
James Claxton, North Norfolk District Council, HR Manager said:
"We are very proud of Chantelle and all of our apprentices within the Council.
Apprenticeships are fantastic for anybody looking to enter new professions or begin a new career. They provide amazing on the job learning, with support and opportunity to develop as a professional and a person."
You can find out more about apprenticeships at North Norfolk District Council here
---
Last updated: 12th April 2023