North Walsham West
Have your say on the draft Development Brief, which will inform future planning applications for the site. Learn more about this by selecting 'Find out more'.
North Norfolk District Council delivers some of the highest numbers of new affordable homes on Rural Exception Housing Sites

Date published: 14th November 2022
North Norfolk District Council is one of the top five Councils in England for the number of new affordable homes built in rural districts, according to a recent survey carried out by the Rural Housing Alliance for 2018 to 2021. These are homes built on what is known as Rural Exception Housing Sites.
However, despite this achievement, North Norfolk has an acute shortage of affordable homes, particularly in its more rural communities, which directly impacts our local communities. There are currently over 2,700 households on our housing waiting list.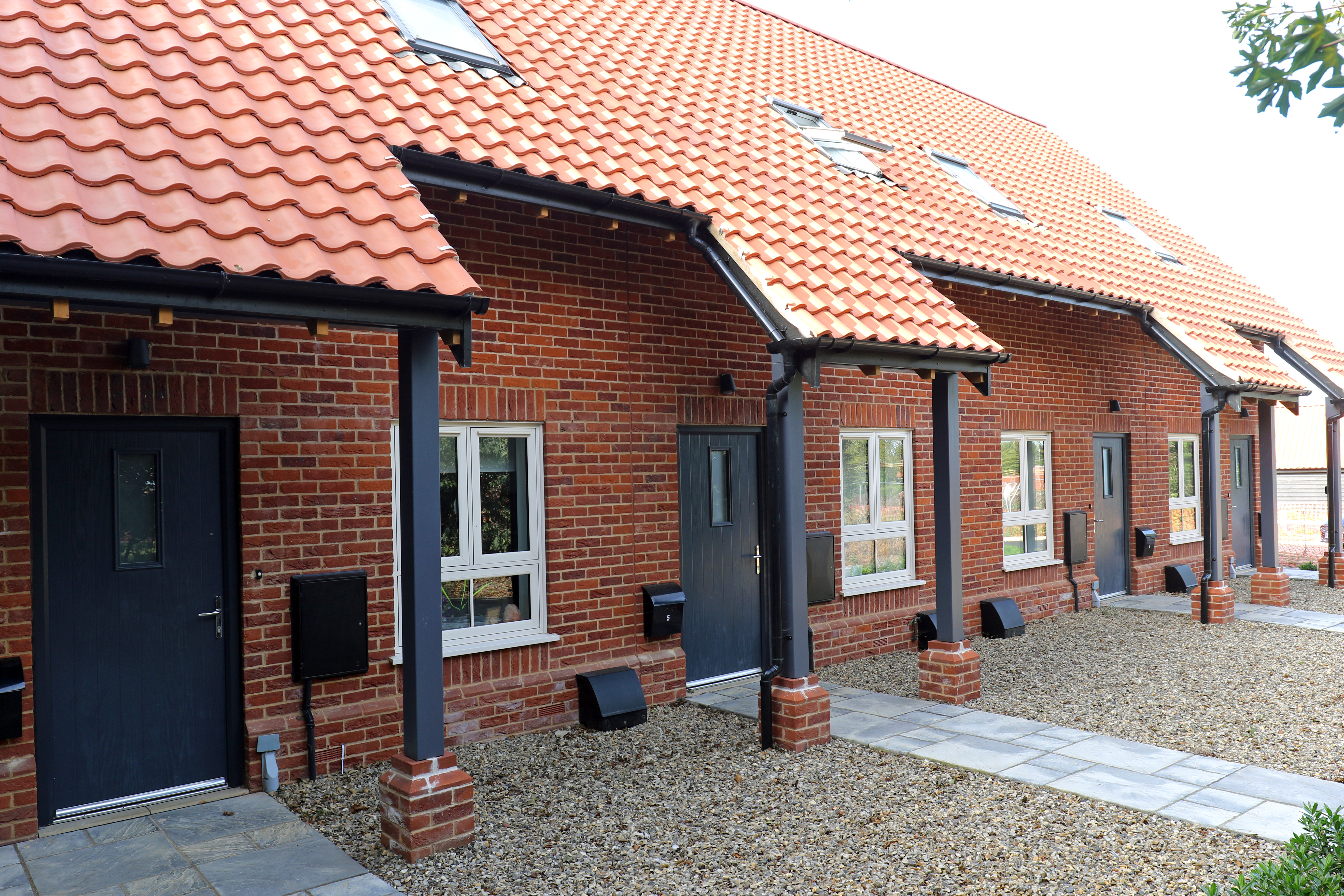 Rural Exception Housing Scheme in Edgefield (2020-21)
What are Rural Exception Housing Sites and why are they important?
A Rural Exception Housing Scheme is an affordable housing scheme specifically provided in the Countryside to meet local housing needs.
Local Planning policy states that the majority of new homes should be built in the district's main towns and villages. However, as we recognise the absolute need for affordable homes (mainly homes to rent) for local people, there is an exception to this Planning policy called the Rural Exception Housing Scheme.
The homes on Rural Exception Housing Sites are provided on land in areas of the district designated as Countryside that would otherwise not be permitted for development.
These affordable housing developments are small to keep with their rural setting but play a vital role in providing new homes for local people. By 'local', we mean 'very local' – those within the parish or neighbouring parish to where houses are built. This means that people who currently or have formerly lived, worked or have close family in the local area can gain an affordable home for rent or shared ownership in a place they know.
Rural Exception Housing Scheme are already in place in Knapton (2021), Edgefield (2021), Binham (2019-20), Erpingham (2019-20), Bodham (2018-19), Trunch (2018-19) as well as other towns and villages in the district.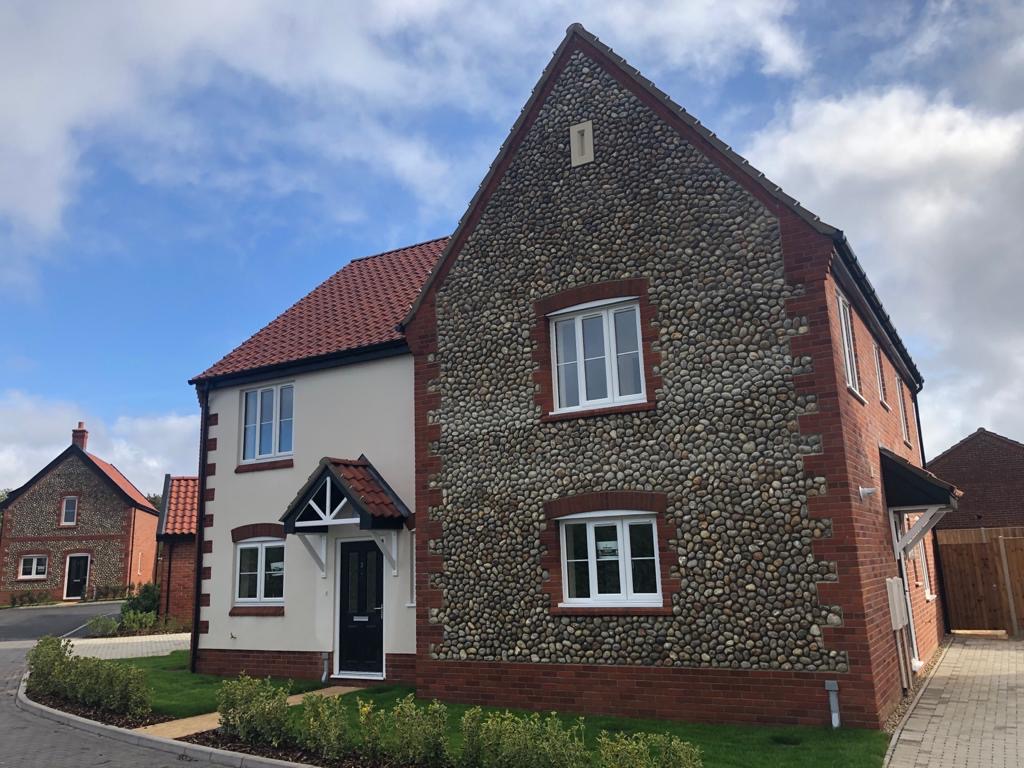 Rural Exception Housing Scheme in Knapton (2020-21)
Spokesperson for Trunch Parish Council, said: 
"Trunch Parish Council was very pleased with the Fullers Lane development as it embraced the traditional, rural and conventional styles of construction. The design and specification encompassed eco-friendly credentials in its build, delivering high-quality homes in a timely manner for the new residents of Trunch."
Callum Ringer, Vice Chair Bodham Parish Council, said:
"Rural Exception Housing Sites are so important as they provide affordable housing specifically for those with a local connection, local people who would ordinarily be priced out of remaining in or close to their communities - this has certainly been evidenced in Bodham.
"Our communities need people living in them; people to attend the local school, people to support the local shop or pub, people to run the village hall or church. Without Exception Sites providing affordable housing and allowing local people to remain in their communities, we put at risk these vital assets and institutions which represent the social and economic foundation of our communities."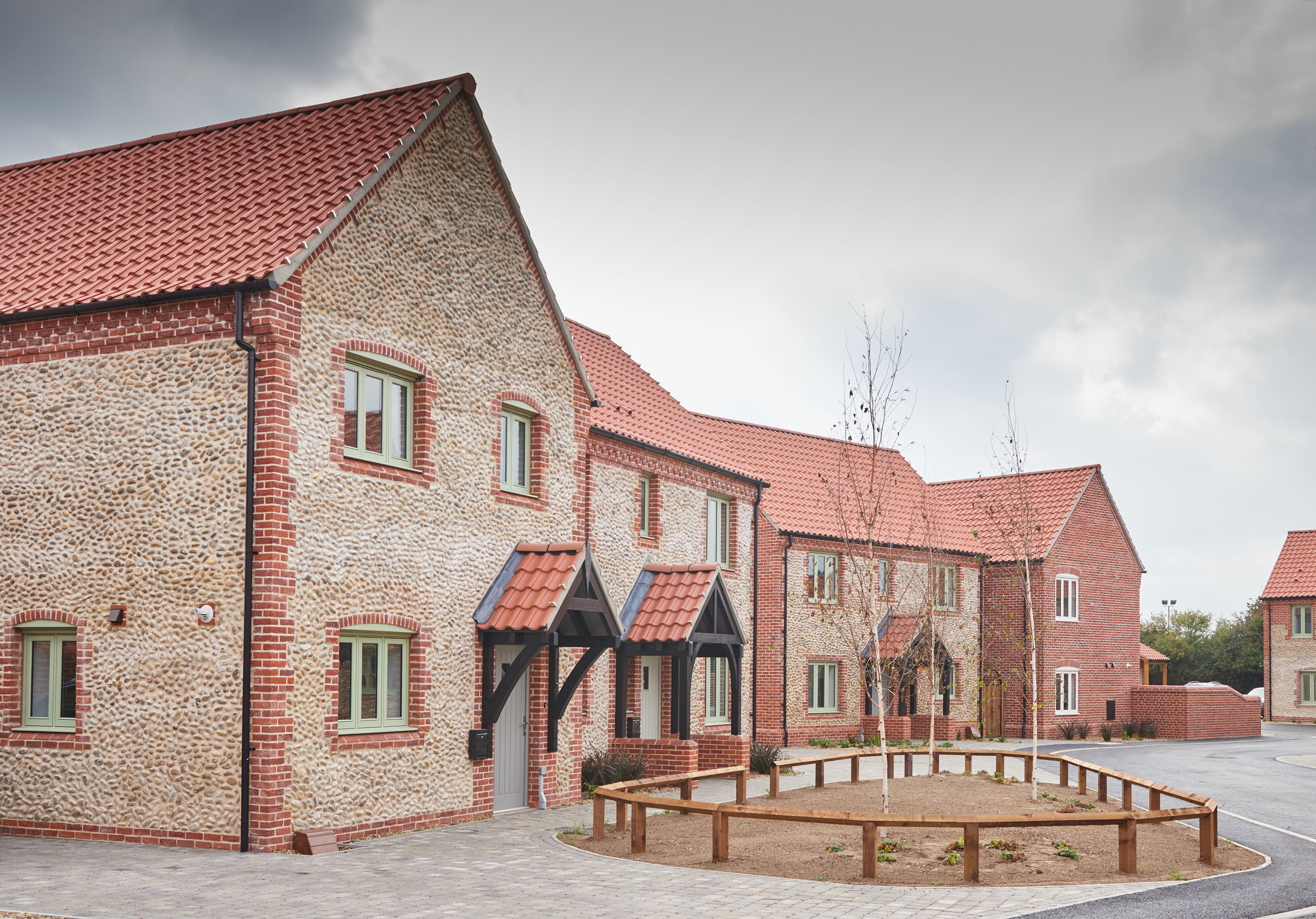 Rural Exception Housing Scheme in Bodham (2018-19)
 Anna Clarke, Community Housing Enabler, NNDC, said:
"We work with our local Housing Associations to build these new homes and now have 367 affordable homes on Exception Housing Sites across 29 of our parishes. But of course, the work does not stop – there are several new projects across the district where we are talking with Parish Councils, local communities and landowners to develop more much-needed homes.  
"We need help to continue this work and reduce the number of households waiting for a suitable home. North Norfolk has 122 towns and parishes, and while some may not be suitable for an Exception Housing Scheme, we want to explore all opportunities."
How can you help -
Parish and Town Councils coming forward to support an Exception Housing Scheme in their village or town
Communities coming forward who want to support and/or help the development of new homes for local people
Landowners who want to make land available, supporting the need for affordable housing in their local community
Cllr Wendy Fredericks, portfolio holder for Housing and Benefits, commented:
"Please come forward with ideas and land to keep our towns and villages thriving. We want local families to continue living where they have work and school connections. This is more urgent than ever before as local house prices are unaffordable to many people on average incomes; this means people often cannot afford a home close to family or friends and where they work. We welcome every opportunity to keep our communities alive for generations to come".
For further information, please contact Anna Clarke, Community Housing Enabler, NNDC at anna.clarke@north-norfolk.gov.uk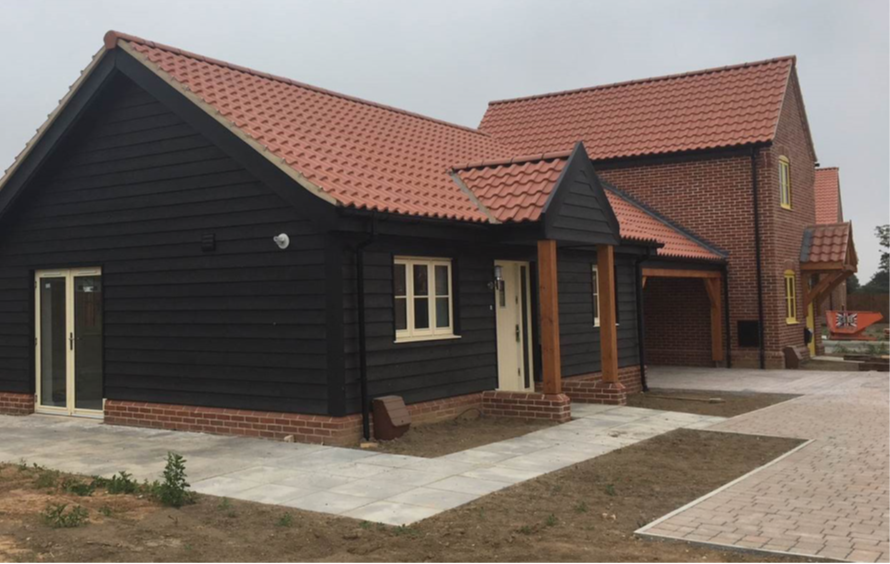 Rural Exception Housing Scheme in Trunch (2018-19)
---
Last updated: 12th April 2023