North Walsham West
Have your say on the draft Development Brief, which will inform future planning applications for the site. Learn more about this by selecting 'Find out more'.
First Solar Carport bay completed at The Reef

Date published: 17th July 2023
Fast progress is being made on site at The Reef as the first solar carport is complete.

RenEnergy, Norfolk based renewable infrastructure contractors, are building the carport, which covers two of the three bays at the leisure centre and the first bay has re-opened for cars to park underneath.

The solar energy from the carport will provide a significant amount of power for The Reef and heavily reduce the centre's energy costs and emissions.

Cllr. Adam Varley, portfolio holder for Net Zero & Climate Change said:

"Fast progress is being made at The Reef and we're pleased that we can deliver even more sustainability at the leisure centre.

Innovations like the solar carport are vital for us to reduce our carbon emissions towards our 2030 Net Zero aims."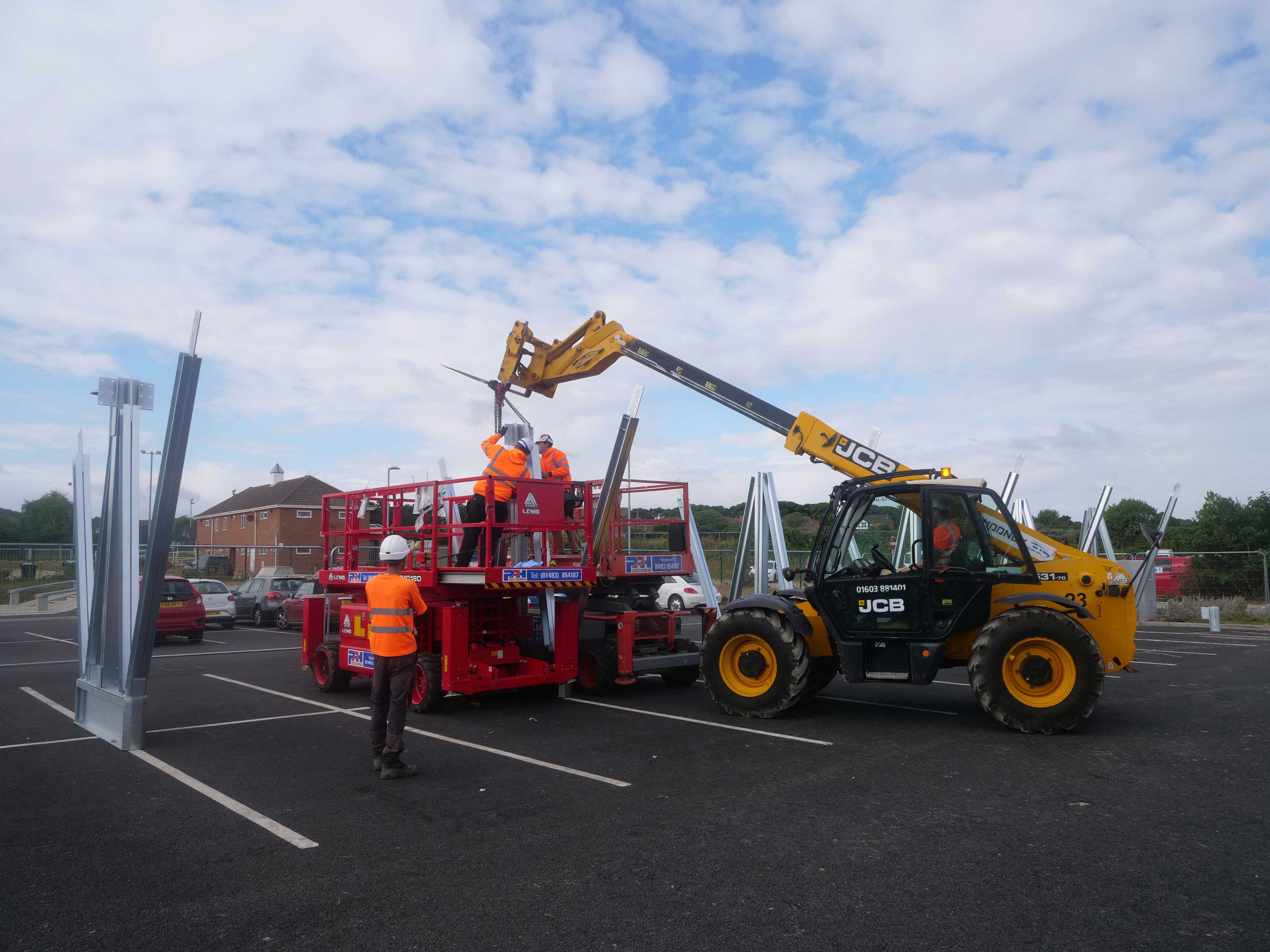 The infrastructure for a solar carport was included in the construction for The Reef and contractors are on-site this week fitting the frame for the second bay. 

They are expected to be operational by the start of August, are expected to produce around 276,000kWh a year, with energy savings are expected to make the cost of the carport back in just 6 years.

The Council has committed to achieving Net Zero Carbon Emissions by 2030 and is exploring options for reducing energy usage and maximising efficiencies across its estate.

Solar car ports are an innovative way to retain functional space while generating energy to power the Council's assets. The Reef was designed to maximise energy efficiency including such measures as solar thermal collectors, which naturally heat the water.

This is intended to be a demonstration project that will hopefully lead to further such developments on other sites that North Norfolk District Council owns but also inspire other organisations to emulate this innovative use of space that will help reduce carbon emissions and adapt to global heating.
---
Last updated: 17th July 2023