Date published: 24th March 2023
On Sunday, North Norfolk District Council was notified that there had been an issue at a pumping station failure at the Anglian Water facility next to the lifeboat station in Mundesley.
Following on from this, sections of Mundesley beach were fenced off to the public.
The area closest to the pumping station is currently fenced off.
We would continue to urge all walkers, dog walkers and swimmers to stay away from the area of the beach shaded in red on the warning notices (see picture below) while we continue to work with partner agencies to ensure that any risk to health has been adequately addressed.
Please stay away from this section of the beach until further notice.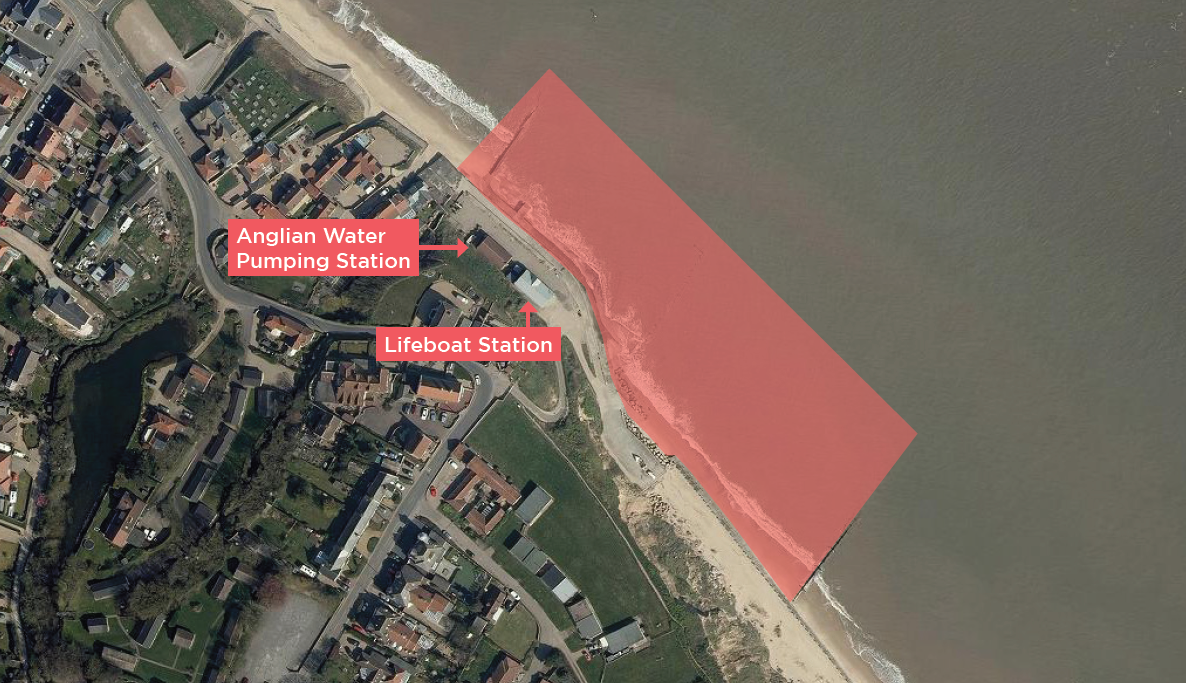 ---
Last updated: 12th April 2023