North Walsham West
Have your say on the draft Development Brief, which will inform future planning applications for the site. Learn more about this by selecting 'Find out more'.
New Chairman appointed at Annual General Meeting

Date published: 17th May 2023
At North Norfolk District Council's Annual General Meeting on Wednesday, 17 May, Cllr Pauline Grove-Jones stepped down as Chairman of the Council and Cllr Sarah Bütikofer was appointed as the new Chairman for the 2023/24 year.
Cllr Pauline Grove-Jones was appointed Chairman of the Council in May 2022 and during her time as Chairman, she conducted many community engagements, attended events and supported her chosen charities.
We would like to thank Cllr Grove-Jones for her service and contributions to her chosen charities.
We would also like to welcome Cllr Sarah Bütikofer as the new Chairman of the Council for 2023/24.
Cllr Dr Victoria Holliday was appointed as Vice-Chair.
Hugo Stevenson, Head of Operations and Fundraising, Priscilla Bacon Hospice, said:
"We are incredibly grateful for the support we have received from North Norfolk District Council. By supporting our campaign, you have helped us put Norfolk back at the forefront of the hospice movement and helped provide Norfolk with the end-of-life care it deserves.".
James, Fundraising Officer, Mancroft Advice Project, said:
"We would like to extend our thanks to Chairman Pauline for her support as Chairman of North Norfolk District Council, for her hard work fundraising and helping us to spread the word about us as a charity".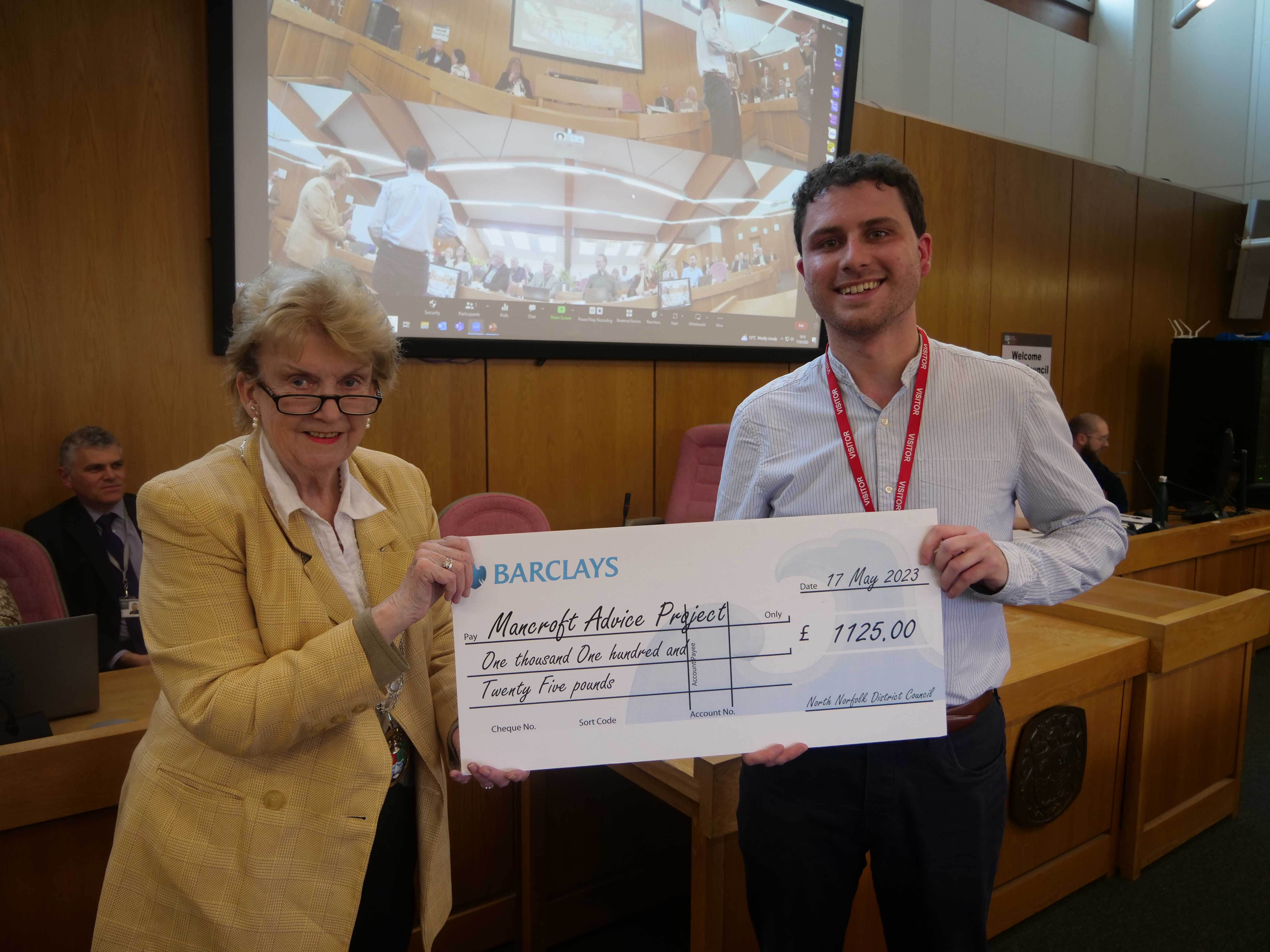 Charity cheque to Mancroft Advice Project with Chairman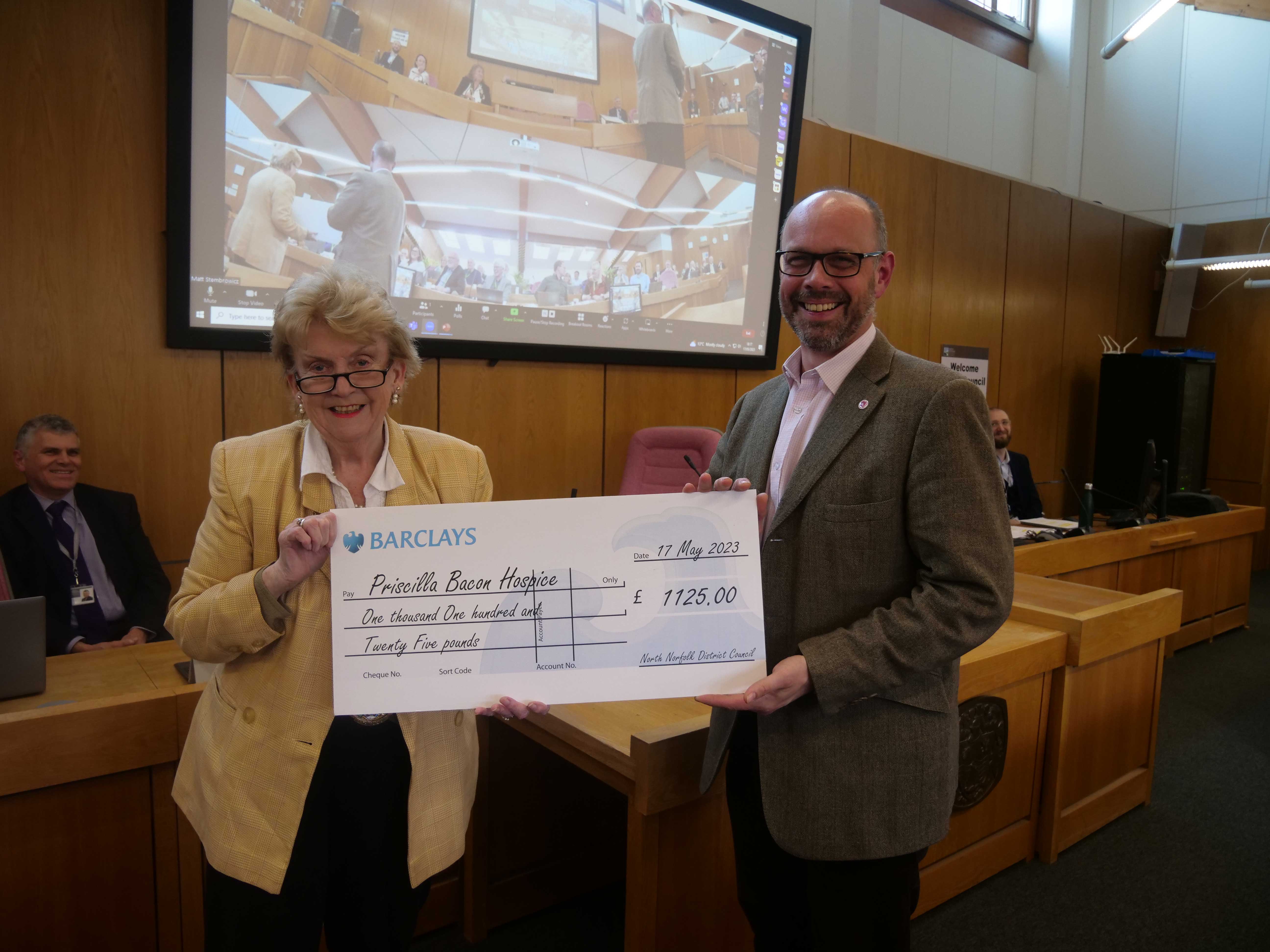 Charity cheque to Pricilla Bacon Hospice with Chairman
---
Last updated: 17th May 2023