North Walsham West
Have your say on the draft Development Brief, which will inform future planning applications for the site. Learn more about this by selecting 'Find out more'.
Live chainsaw sculpting at Holt Country Park

Date published: 1st September 2023
On Tuesday 5 September, local chainsaw artist Matt Darge will be returning to Holt Country Park for his latest sculpture.

Matt will be carving the sculpture live in the park, turning a tree stump into an as-yet mystery figure and visitors to Holt Country Park can watch it come to life.

His most recent addition to the park, The Lady of the Wood, is one of a number of Matt's pieces to be generously donated to the park, with other pieces including The Bee on a Honeycomb, The Buzzard. Matt has also carved a Fox, a mini beast creation, and four amphibians, which are all soon to be installed.

Colin Brown, Leisure and Localities Manager said:

"We're really excited for Matt's newest creation – he has created some fantastic and much loved pieces throughout the park and the new one will be a great addition, it will be great to be able to see him in action this time around.

Matt's carvings are a mixture of donations from Matt himself and carvings paid for from monies left to the park. We're grateful to have these amazing sculptures at the park, where they can be loved by thousands of visitors each year."

Chainsaw Artist Matt Darge said:

"I'm really looking forward to carving live on site at the park.  It's a fantastic place, a great team running it, and it's certainly the place where my career as a Chainsaw Artist really took off from just being a hobby to a full time business.  Can't wait to get cracking on Tuesday!"

What do you think it will be?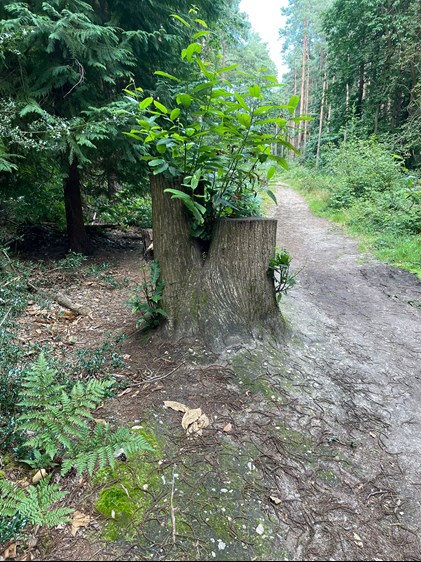 ---
Last updated: 1st September 2023