Local Election Results 2023
Results from the 2023 local elections are now available
North Norfolk Visitor Centre
Contact us
We're happy to answer any queries you may have about visiting North Norfolk.
Email:
Call:

01263 512497

Address:

North Norfolk Visitor Centre
Louden Road
Cromer
NR27 9EF

Visitor Centre opening times:

Summer: 15 May 2023 to 10 September 2023
Monday to Saturday from 10am to 5pm
Sunday from 10am to 4pm

Winter: 11 September 2023 to 12 May 2024
Monday to Sunday from 10am to 4pm
Join our mailing list
Subscribe to our mailing list for the latest updates from the North Norfolk Visitor Centre about places and events around the district.
You can also find us on Facebook, Instagram and Twitter.
Where to find us
The Visitor Centre is next to the Meadow Road pay and display car park, which North Norfolk District Council owns. It sits in the heart of Cromer, only a few minutes walk from the sea.
About us
The North Norfolk Visitor Centre is housed in an award-winning environmentally friendly building constructed in 2008, incorporating solar power and ground source heat pumps to provide 60% of the building's energy needs.
The Visitor Centre has several leaflets and maps available for various days out in North Norfolk, as well as souvenirs for sale. Our friendly staff will be happy to provide you with information on destinations, attractions and events, purchasing of National Express tickets, and bus and train times.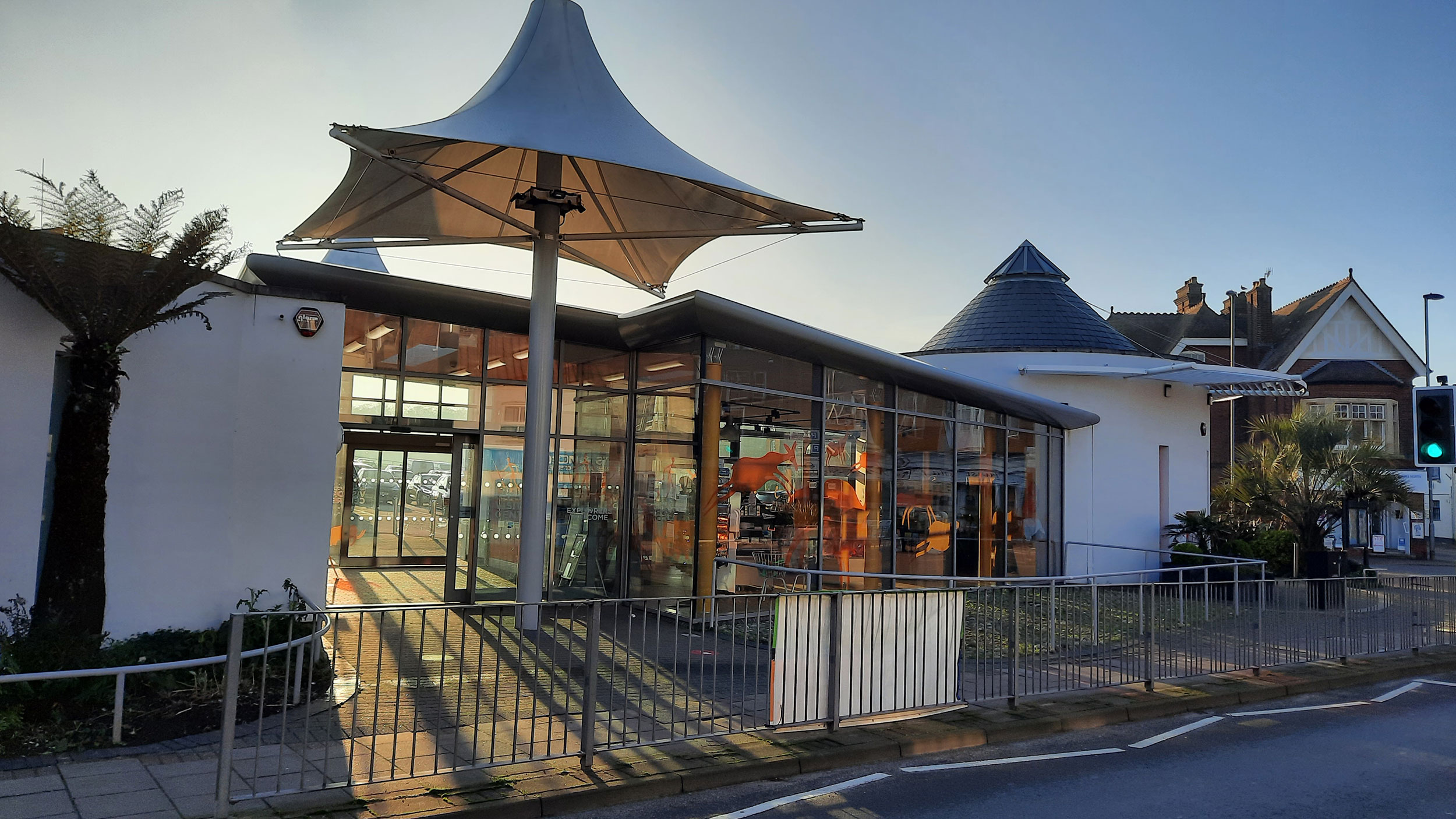 Facilities
Public toilets:
Includes Changing Places accessible toilets (with RADAR key access), in the same building and are open daily from 8.30am to 8pm (6pm in winter).
Wifi:
Free wifi is available.
Accessibility:
The building is wheelchair accessible.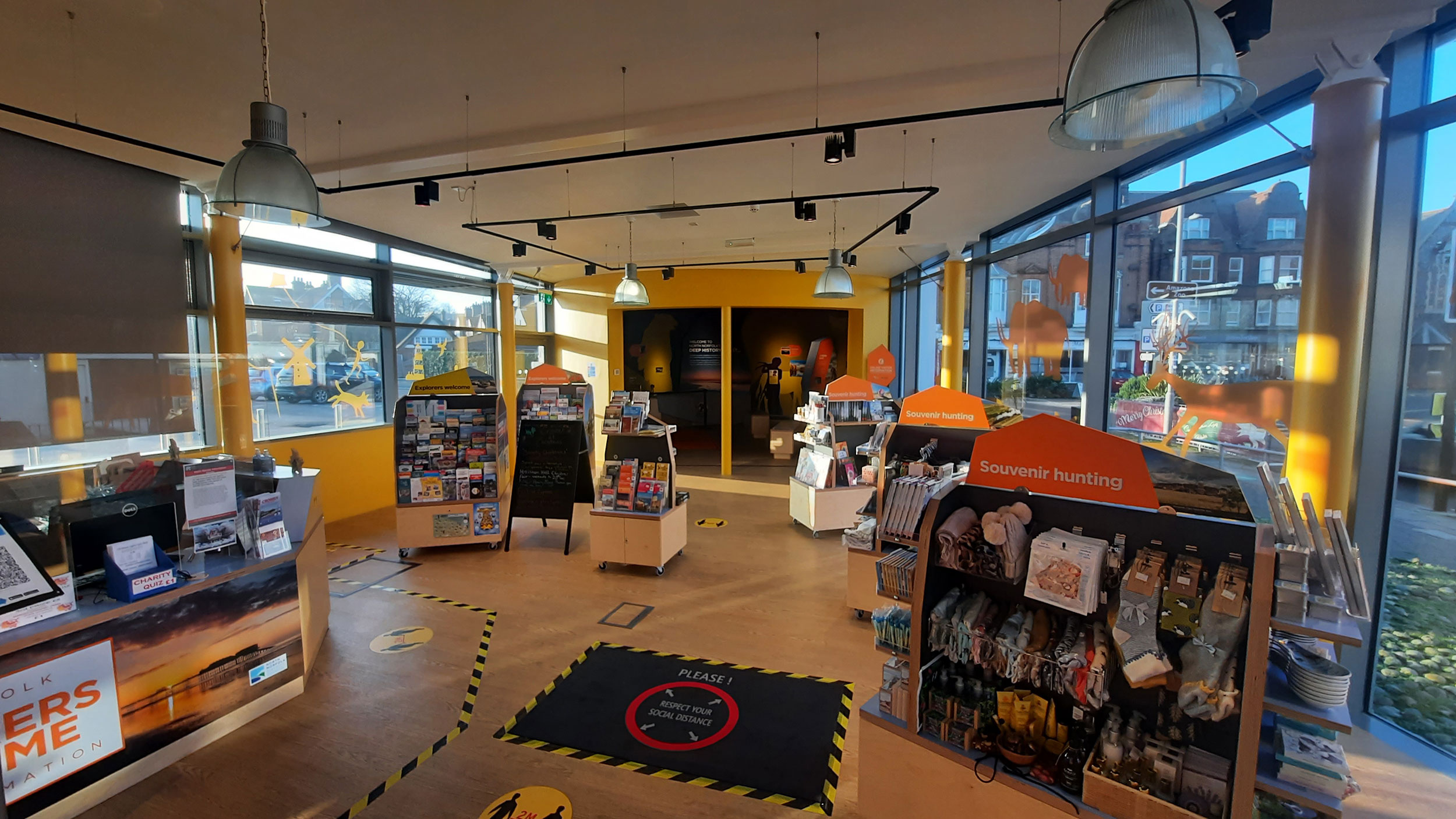 Getting here
By bus:

Directions from Cadogan Road bus station: From the bus station, cross Prince of Wales Road and turn right, heading away from the seafront. The road bends to the left. The Visitor Centre is on the opposite side of the road in front of Meadow Street car park.

Visit Traveline or call 0870 6082608 for further information.
By train:

The nearest train station is Cromer. 

Leaving the station, turn left and follow Holt Road, then West Street for about 300 metres until the junction with Meadow Road and Louden Road (A149). Crossing over onto Louden Road, the Visitor Centre is on your right in front of Meadow Street car park.

Visit National Rail for local rail information or call National Rail Enquiries on 08457 484950.
Deep History Coast
The Visitor Centre underwent renovations in 2020 to install the Deep History Coast Gateway Discovery Centre.
Did you know that Norfolk used to sit at the edge of a vast plain connecting Britain to mainland Europe, on which roamed giant deer, scimitar-toothed cats, lions, monkeys, mammoths, and hominin (human) species.
Discover more about North Norfolk's Deep History Coast and start your journey at the North Norfolk Visitor Centre. Who knows? Perhaps you'll make a historical find of your own!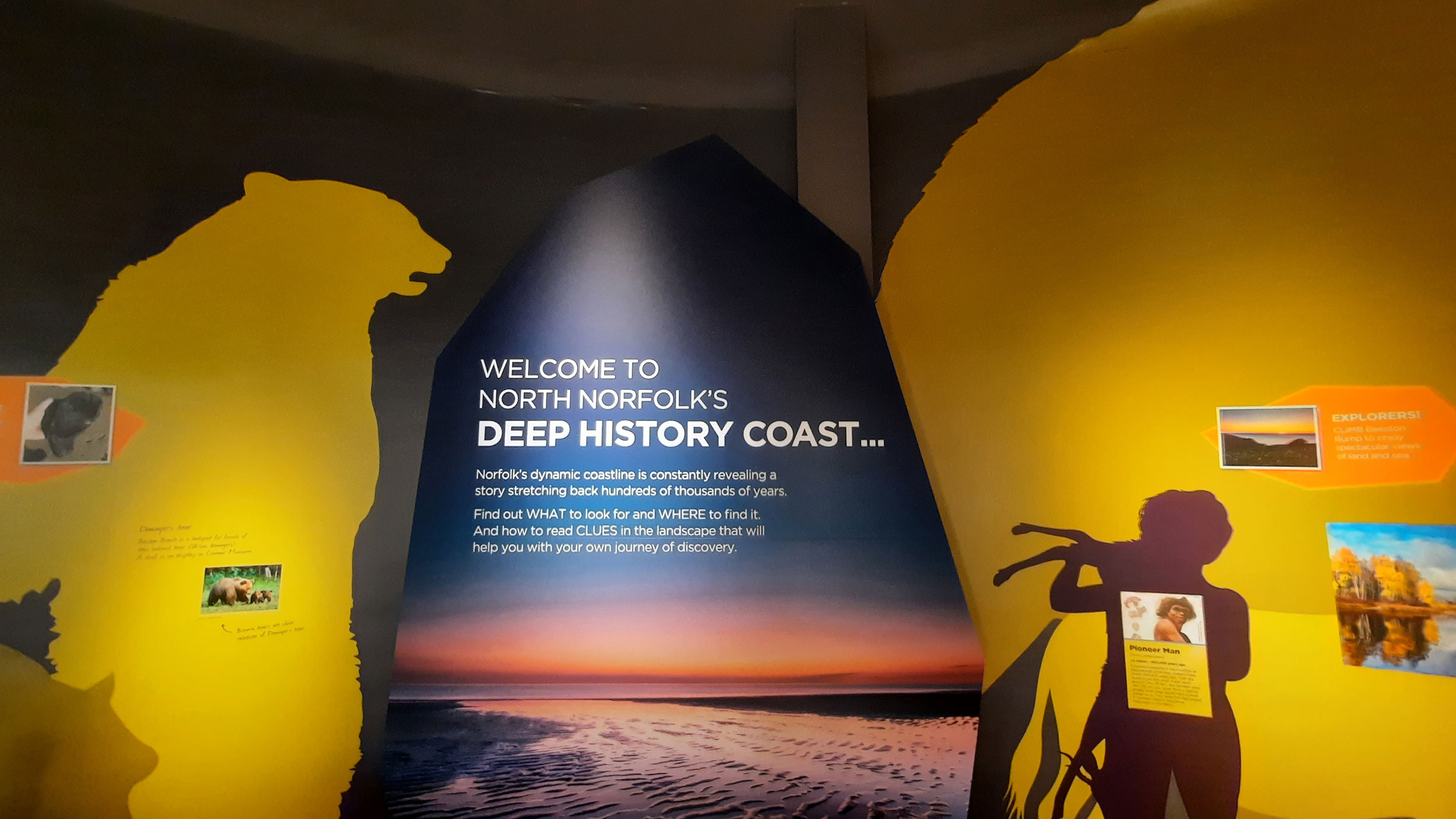 Leaflets and guides
There is a selection of guides and leaflets available about what to see and do in North Norfolk.