North Walsham West
Have your say on the draft Development Brief, which will inform future planning applications for the site. Learn more about this by selecting 'Find out more'.
Planning Constraints Checking Tool User Guide
How to check planning constraints relating to a specific area
Once the tool is loaded, select What would you like to do? from the top left of the page (see below).  From here select FindIT from the menu.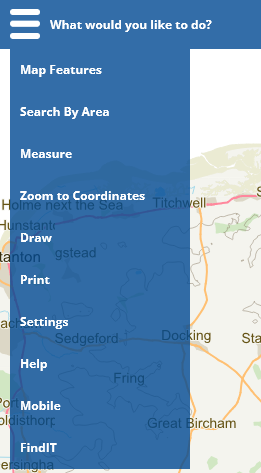 Now either type an address into the search bar or zoom in to the general area of the map that you wish to check for constraints.  You can zoom in/out by clicking the plus or minus icons located at the bottom left hand side of the page.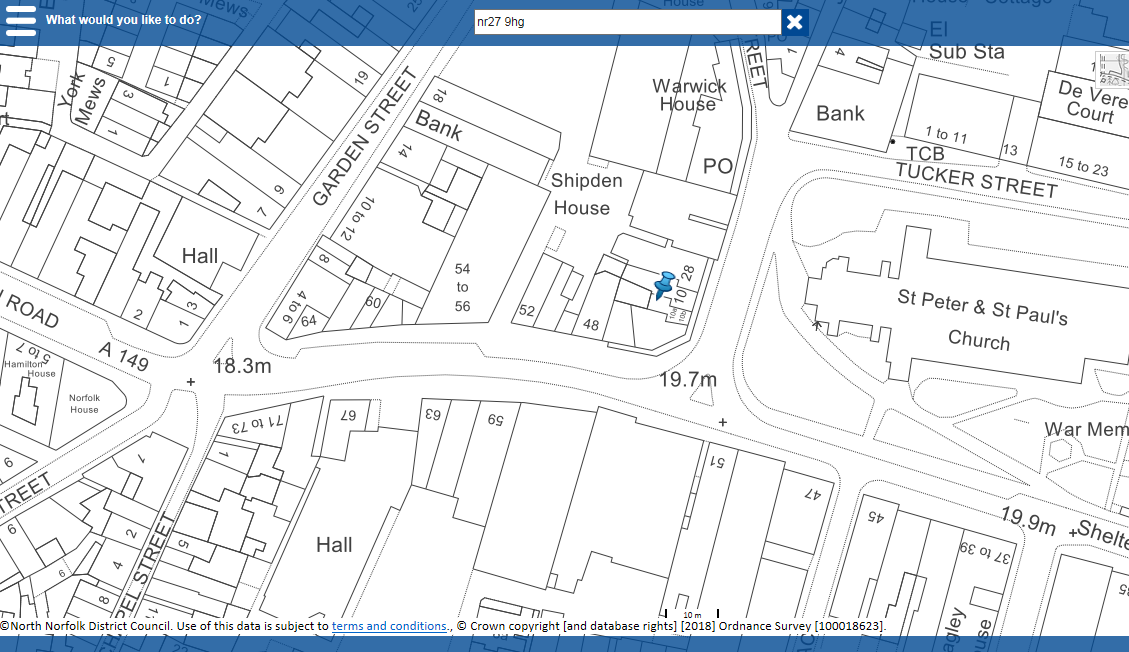 Once the area of interest is displayed in sufficient detail on the map draw a line where you want to check for constraints.

The measure icon will be activated by default. This will enable you to draw a line (polygon) by left-clicking the mouse and then dragging the red line to the desired point. Further left clicks will create an additional connecting lines until the polygon covers the desired area.  Then double left click to lock the polygon. If you make a mistake and wish to redraw the polygon, simply click on the dustbin icon at the bottom left of the page and begin again.
Now you have highlighted the desired area, you may search for planning constraints by clicking "search" at the bottom left. After a few moments the details will be retrieved from the database and a list of constraints will appear in the display panel on the left of the screen.
You may now create a PDF by clicking the Download PDF button at the top right of the display panel.
Viewing a constraint layer
You can also check on specific points of special interest by using the Map Layer function. After you have found your address, click on Map Features from the drop down menu, and then choose one or more layer description. This can be used to view conservation areas for example or to search for nearby listed buildings which could affect your application.
The results will appear on the map; in this example the Conservation Area and Listed Building Grades I and II are displayed.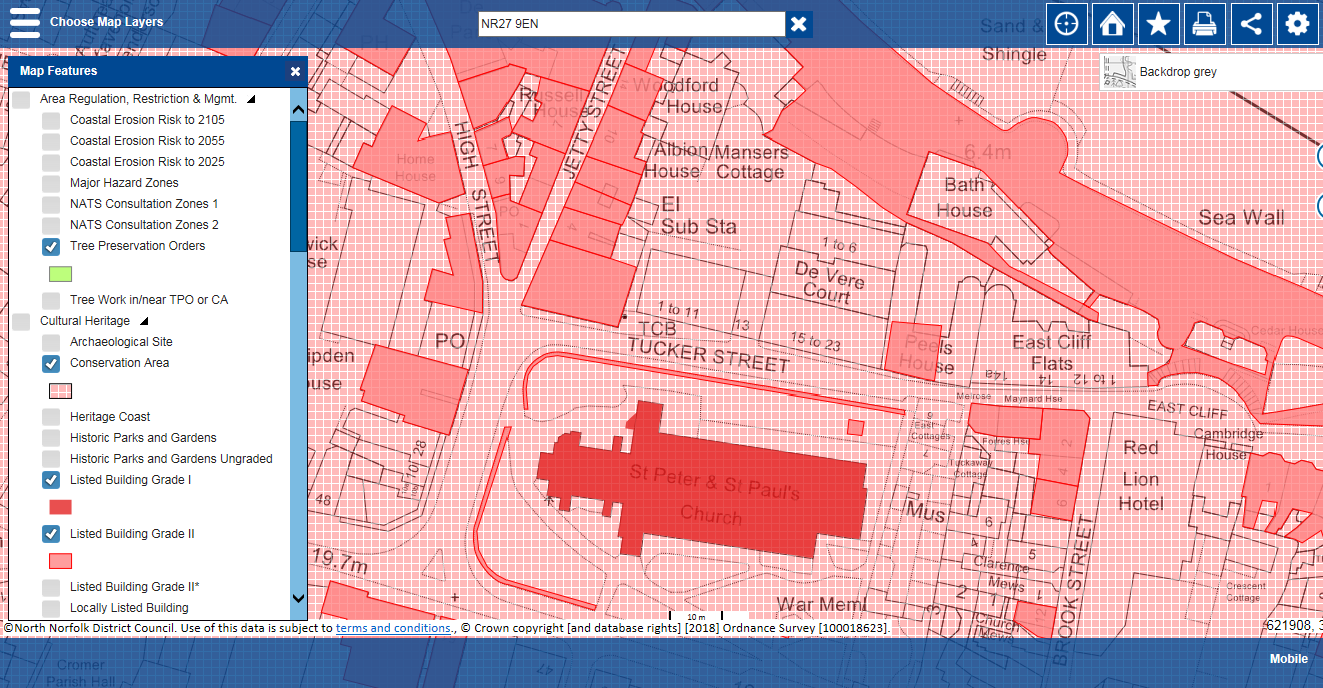 Some of the other constraints which can be displayed include:
Natural Risk Zones (Including Flood Zones)
Cultural Heritage (Including Conservation Areas and Listed Buildings)
Area Regulation, Restrictions and Management (Including Tree Preservation Orders)
Local Development Framework
Protected Sites and Statutory Designations (Including Areas of Outstanding Natural Beauty)