Customer Notice
We're here to help, but to keep us all safe please only come to the office if necessary. Most of our services are available online but if you do need to see someone, please book an appointment to avoid long wait times.
The scheme design incorporates plenty of opportunities for fun as well as fitness.
The scheme design incorporates plenty of opportunities for fun as well as fitness.
The bright and colourful splash pad will allow younger children to have fun exploring and discovering their watery environment where they can learn through playing with the flow of water through channels and interactive jets.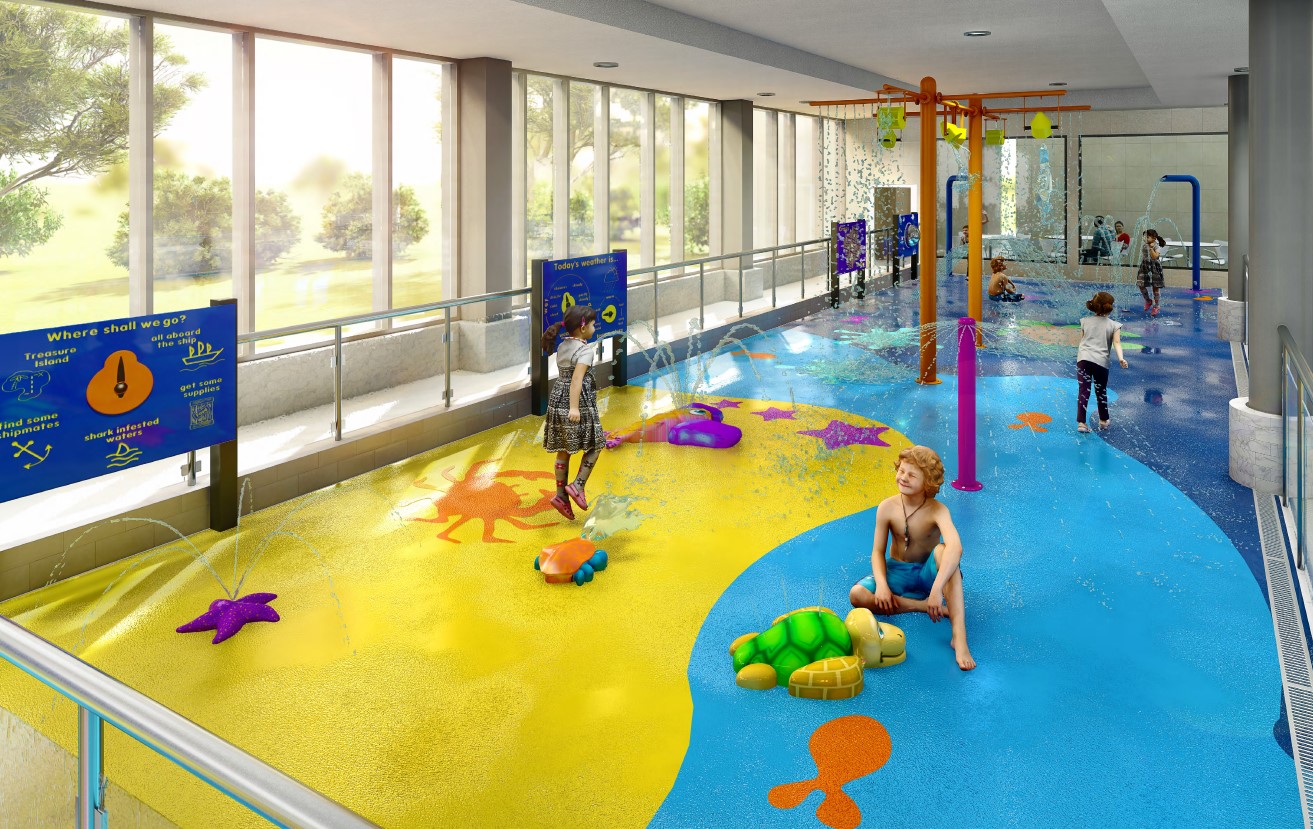 Artist's impression of the splash pad, courtesy of Saunders Boston Architects & Kingcombe Stonbury
The pool will host family fun swim sessions, which are perfect for families and young adults to come and enjoy the pool, splash about and have fun. As well as all the thrills and spills the water itself provides, there will be a selection of floats and toys for you to enjoy alongside your swim.  These sessions are designed specifically for kids to break free and enjoy themselves. The pool is filled with a whole host of inflatables for you and all the family to enjoy.  In addition, there are plans for an inflatable assault course for older children similar to that currently offered at the Council's Victory swimming pool in North Walsham.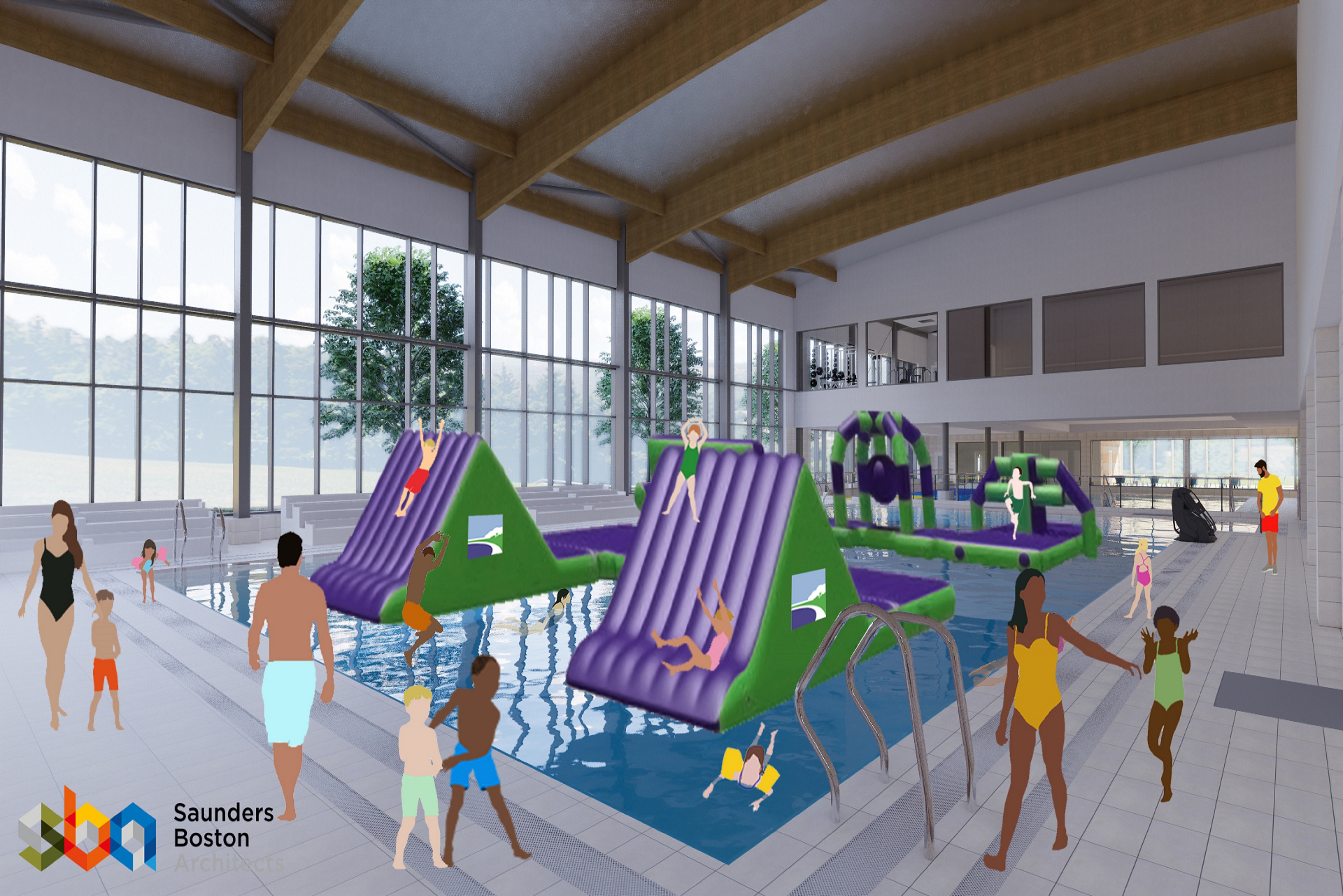 Artist's Impression of an Inflatable session for older children courtesy of Saunders Boston Architects
A moving floor on the smaller pool will allow the water depth to be changed for different activities and user groups such as swimming lessons, water confidence, toddler sessions and aqua fit exercise classes.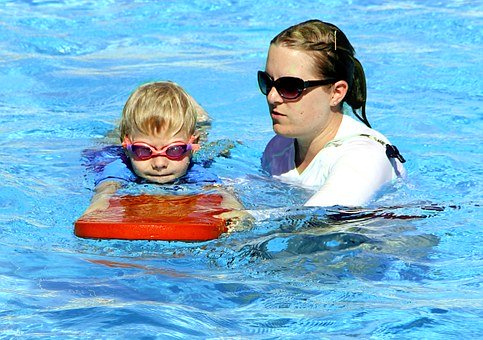 The main six- lane 25-metre pool will also allow for those wishing to swim for fitness as well as competition and gala style events.  The poolside has been designed to allow the installation of extra temporary seating for such occasions.