A Miyawaki Forest is a planting technique that can quickly establish an urban forest ecosystem.
Miyawaki Forest Project in North Norfolk
North Norfolk District Council has planted Miyawaki Forests at three sites in North Norfolk:
The planting took place in the winter and early spring of 2022.
Each project site is split in two, with one half planted using the Miyawaki method and the other half planted using a typical woodland creation method. Each site is fenced where necessary to protect the trees. Regular monitoring will survey plant health, biodiversity and other indicators – including use by the local community.
This project is funded through the Government's Shared Outcomes Fund and delivered in partnership with Norfolk County Council, Defra, Natural England and the Tree Council.
Similar Miyawaki forest sites with normal planting next to them are being established in Kent, Cornwall and Chichester.
Which species are included?
A wide range of native plant species were planted to create an ecosystem rich in biodiversity. Species were selected from four groups to create layers of differing heights, with a small number of chosen species making up around 40% of the total planting.
Species include:
| Shrub (smallest species) | Sub-tree | Tree | Canopy (largest species) |
| --- | --- | --- | --- |
| Blackthorn | Common hawthorn | Field Maple | Alder |
| Box | Crab apple | Grey Willow | Aspen |
| Dog rose | Elder | Goat Willow | Beech  |
| Dogwood  | Hazel | Rowan | Black poplar  |
| Spindle | Osier Willow | Small-leaved Lime | Downy birch |
| Wild privet |   | Whitebeam | Hornbeam |
|   |   | Wild cherry | Pedunculate oak |
|   |   |   | Scots pine |
|   |   |   | Sessile oak |
|   |   |   | Silver birch |
|   |   |   | Sycamore |
What is Miyawaki Forest?
Named after the Japanese botanist Dr Akira Miyawaki, the method involves careful soil preparation and densely planting a range of native woodland plants that are beneficial to wildlife on an area usually around the size of a tennis court.
Trees in a Miyawaki forest

grow up to ten times faster

than trees planted in conventional woodland planting schemes at around one metre per year.
Miyawaki forests absorb

more carbon

than conventional woodland schemes because they grow more quickly and are densely planted.
Native trees, such as those planted in a Miyawaki forest, can support

significantly more wildlife

than non-native species.
Watch this short video on why these tiny urban forests could be a secret weapon against climate change.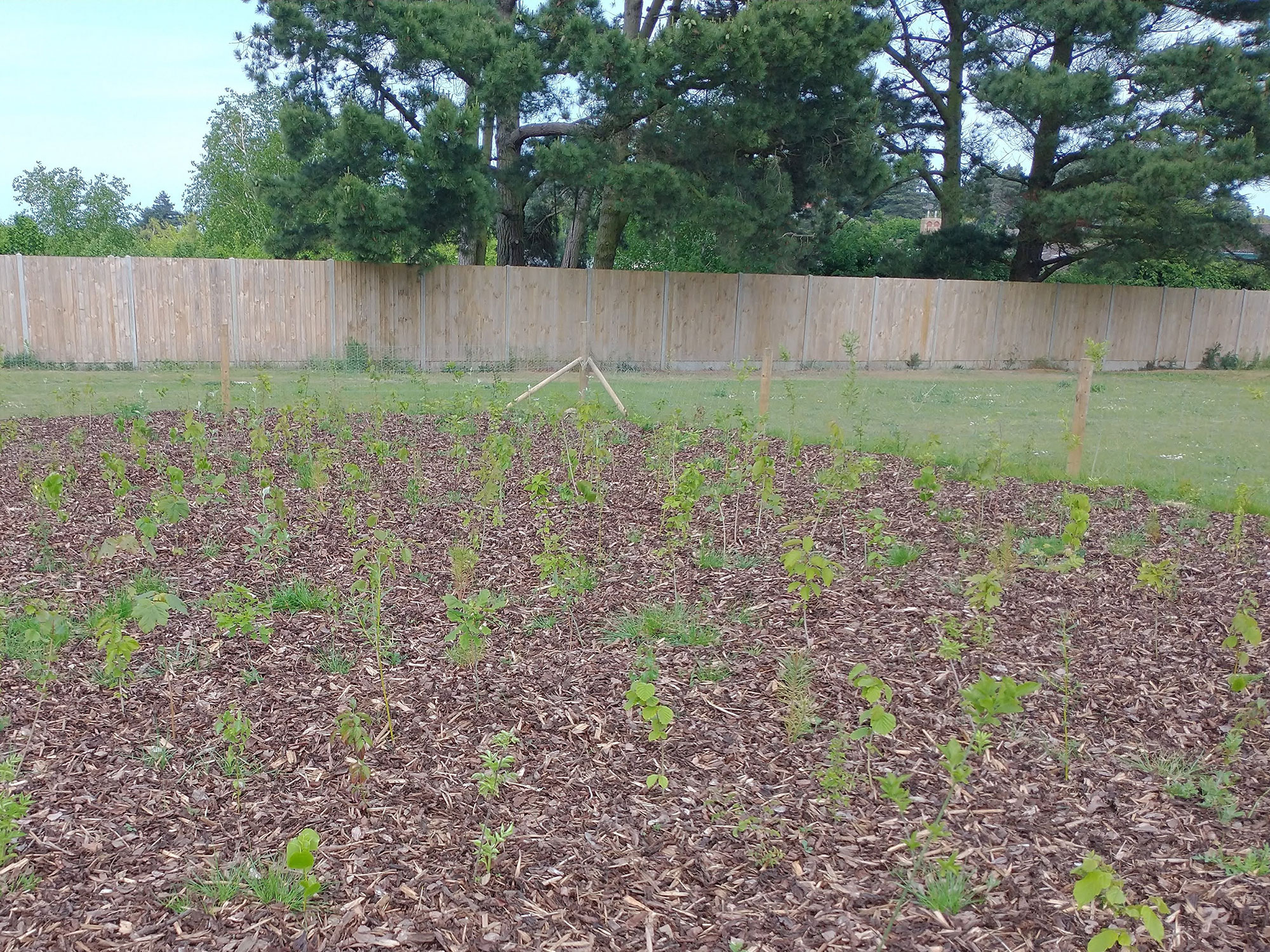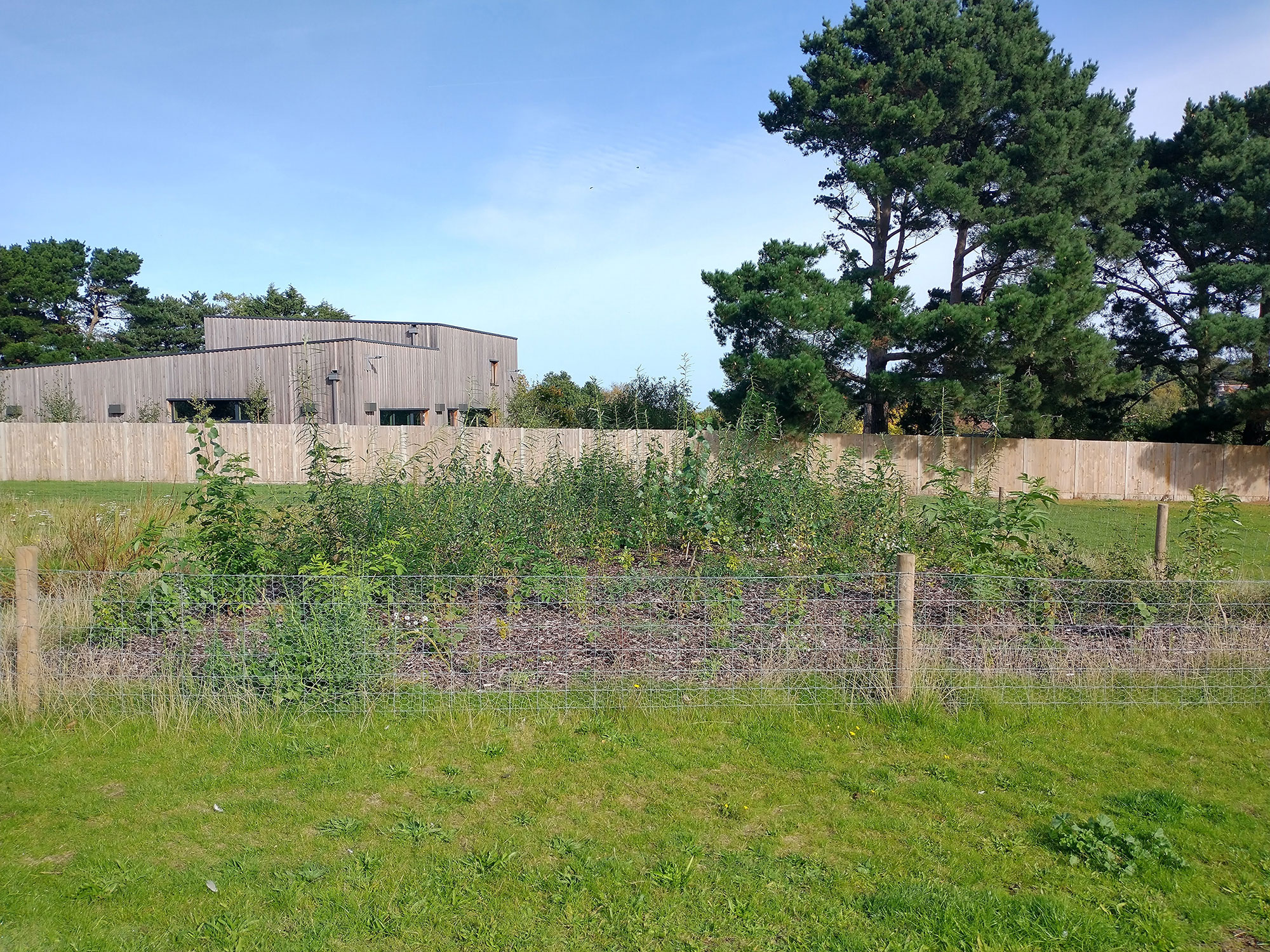 Get in touch
Please get in touch with us if you have any questions or concerns.
We are keen to hear from anyone in the local community who might like to get involved in looking after the new forests.
In partnership with