North Walsham West
Have your say on the draft Development Brief, which will inform future planning applications for the site. Learn more about this by selecting 'Find out more'.
New BBQ disposal bins to be introduced at North Norfolk beaches

Date published: 11th April 2022
Throughout the summer months, coastal towns often see issues with beach-goers incorrectly or negligently disposing of disposable BBQs, which can often lead to the fire services being called to extinguish disposable BBQs in bins.
The recent fire on Howard Hill in Cromer, which was attended by three units, is believed by authorities to have been started by the incorrect disposal of a disposable BBQ. This furthermore highlights the need for BBQ bins throughout the district.
As part of North Norfolk District Council receiving grant funding from the WRAP (Waste Resource Action Programme) for the "Bin-frastructure" scheme, BBQ bins have been introduced in coastal towns in the district.
The "Bin-frastructure" scheme is funded by the Department of Environment Food & Rural Affairs and has allowed the Council to provide additional litter resources across the district.
Ten BBQ disposal bins have been deployed at our Blue Flag beaches and around the district. These bins are made from galvanised steel to reduce the risk of fire and to safely contain hot ash.
The ten BBQ disposal bins have been introduced in:
Waxham – next to the slipway
Sea Palling – by the waste compound
Mundesley – Beach Road at the top of the slipway
Overstrand – west end slipway
Cromer – two bins, one on the east prom and one on the west
East Runton – on the slipway
West Runton – on the slipway
Sheringham – bottom of Beach Road
Weybourne – Beach Lane carpark
These BBQ disposal bins are being implemented as part of the Council's 2021-2026 Litter Strategy.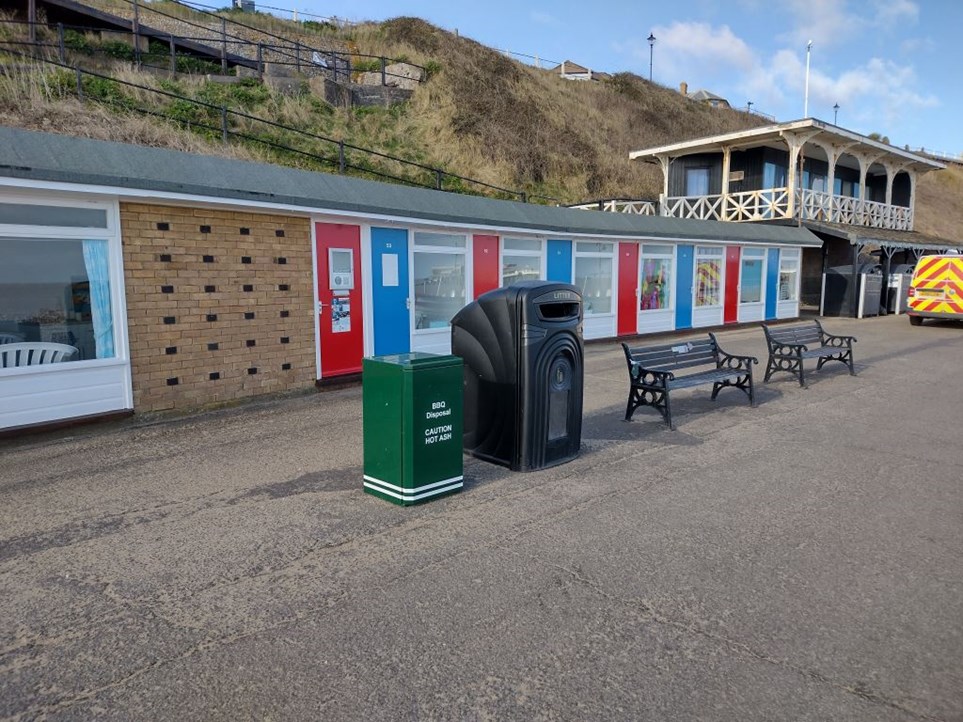 BBQ disposal bin in Cromer
BBQ disposal bin in Waxham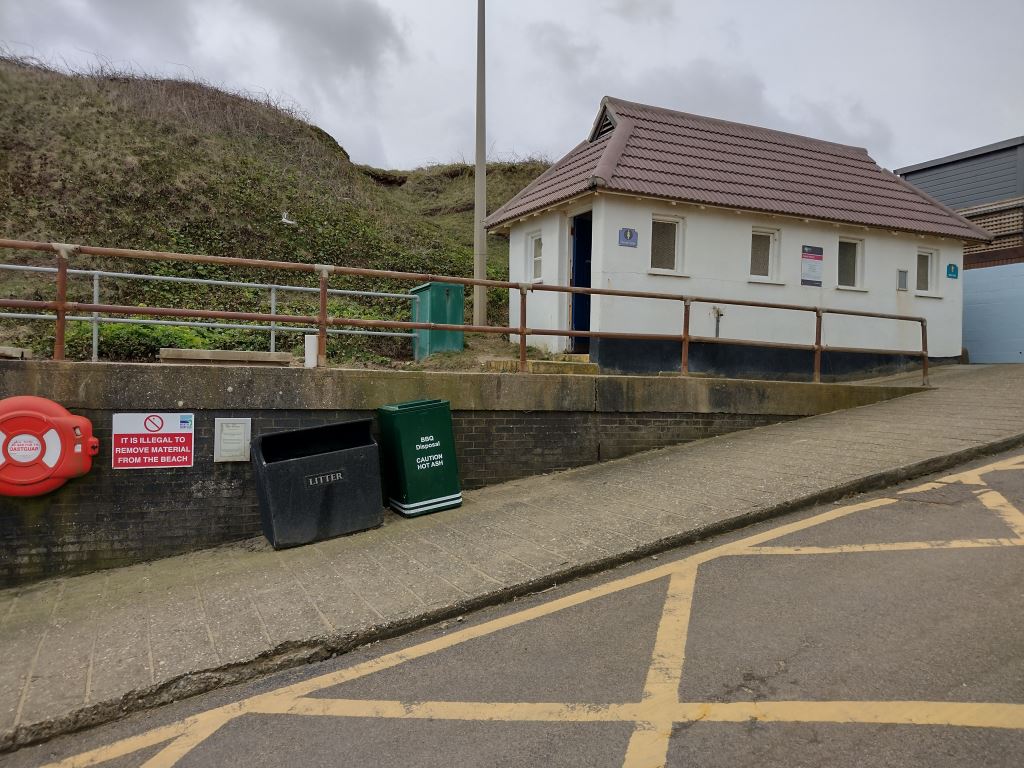 BBQ disposal bin in West Runton
Cllr. Nigel Lloyd, portfolio holder for Environmental Services, Climate Change and the Environment said:

"I am delighted that NNDC continues to develop and improve its waste disposal facilities at our busiest and most attractive North Norfolk destinations.
The use of disposable BBQs in the district has been growing year on year and I hope that these new bins will encourage users to dispose of their BBQs responsibly. We can all play our part in keeping North Norfolk a beautiful location to live in and to visit!"
Over the coming weeks, the council will issue guidance on the safe proper use and disposal of BBQs where permitted in public.
You can always report an overflowing bin, or an issue with a public bin to the Council – it helps us maintain them outside of Serco's regular patrolled routes.
If you want to hold a BBQ in a public place, like the beach, we have some do's and don'ts for public safety. If you're planning a beach BBQ, please contact the Leisure team on 01263 516007.
---
Last updated: 28th June 2023