Bin collections
Following changes to the bin collection days, we are aware that there has been some disruption. Using our online form is the quickest way to let us know about a missed collection.
Council Tree Planting Scheme: 110,000 trees in 4 years
In 2019 North Norfolk District Council declared a Climate Emergency to tackle the devastating impact that increasing global greenhouse gas emissions are causing through climate change. 
As part of our response, we pledged to plant 110,000 trees - one for every resident in North Norfolk – by April 2023.
The project launched at the annual Greenbuild environmental sustainability event in September 2019 is open to everyone in North Norfolk, community groups, schools, landowners and individuals who wish to plant trees of their own.
We hold volunteer days during the tree planting season, where anyone is welcome to plant their tree and help play a part in building a better, greener future for North Norfolk.
More information regarding how we are going to do this can be found in our Tree Strategy.
How many trees have been planted?
As of 25 March 2022, 71,895 trees and hedge plants have been planted across the district in 85 projects. 51,742 of these were planted in this planting season (Oct 2021 to March 2022).
Visit our tree map to find out where they have been planted. 
Miyawaki Forest Project in north Norfolk
North Norfolk District Council is planting Miyawaki Forests at three sites in Fakenham, North Walsham  and Sheringham.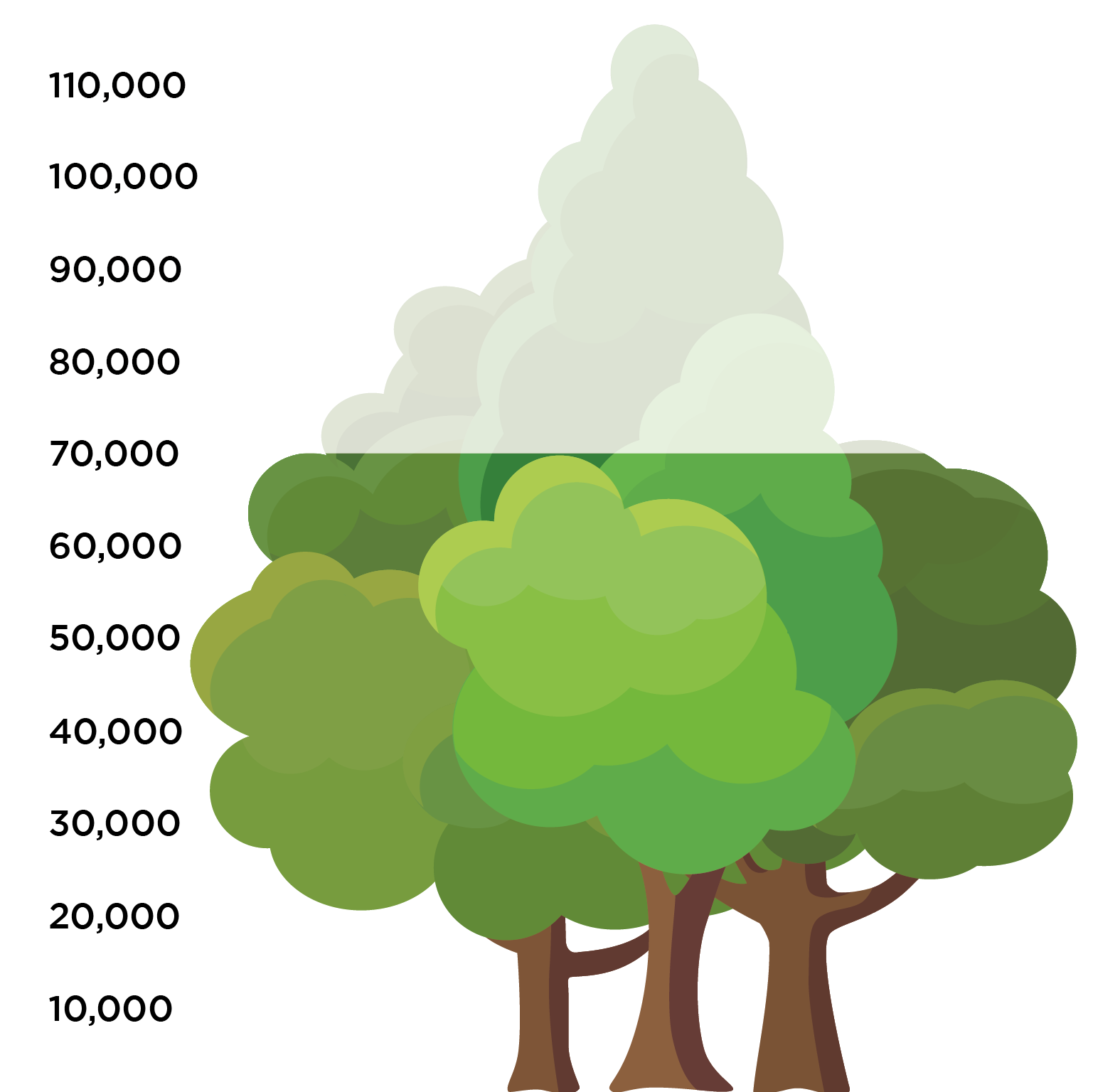 Why plant trees?
There are many benefits to planting trees, some of which might not be so obvious.
Reduce the impact of climate change
Absorb large amounts of carbon, taking it out of the atmosphere and locking it away.
Conserve water by trapping rainfall and improving ground water supply.
Reduce risk of flooding by reducing the amount of water getting into rivers.
Improve our health and wellbeing
Helping those with respiratory problems such as asthma by removing pollutants from the air. 
Provide shade to protect us from harmful solar radiation, and also keep us cool.
Helps reduce blood pressure, lowers heart rates and reduces stress.
Planting trees is great exercise and a great social activity.
Enrich the natural world
Provide vital food and shelter for thousands of different species.
Prevent soil erosion, improving soil quality for farming and biodiversity.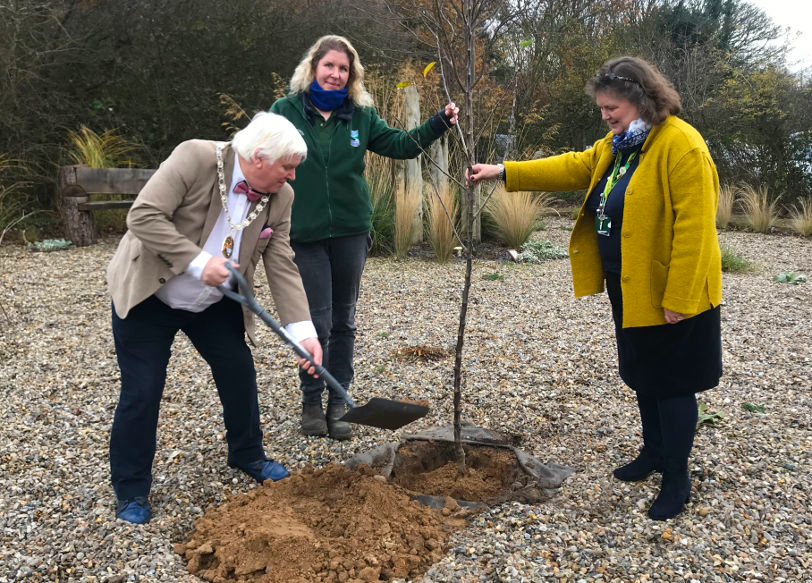 Leader of the Council Sarah Bütikofer and Chairman of the Council Clive Stockton plant the very first tree at the North Norfolk District Council offices.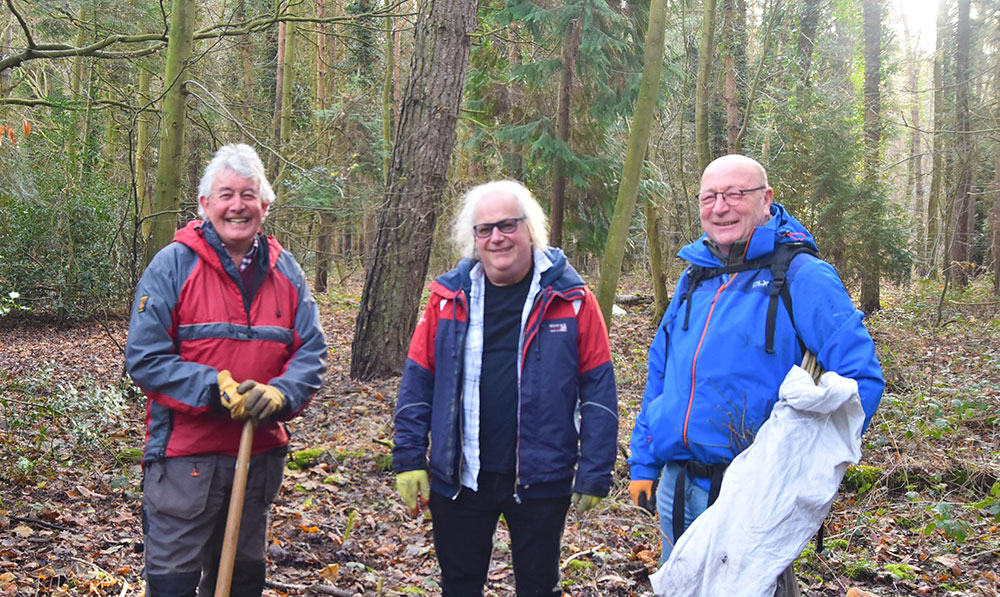 Cllr Richard Kershaw, Cllr Nigel Lloyd and Cllr John Toye at a tree planting event at Holt Country Park.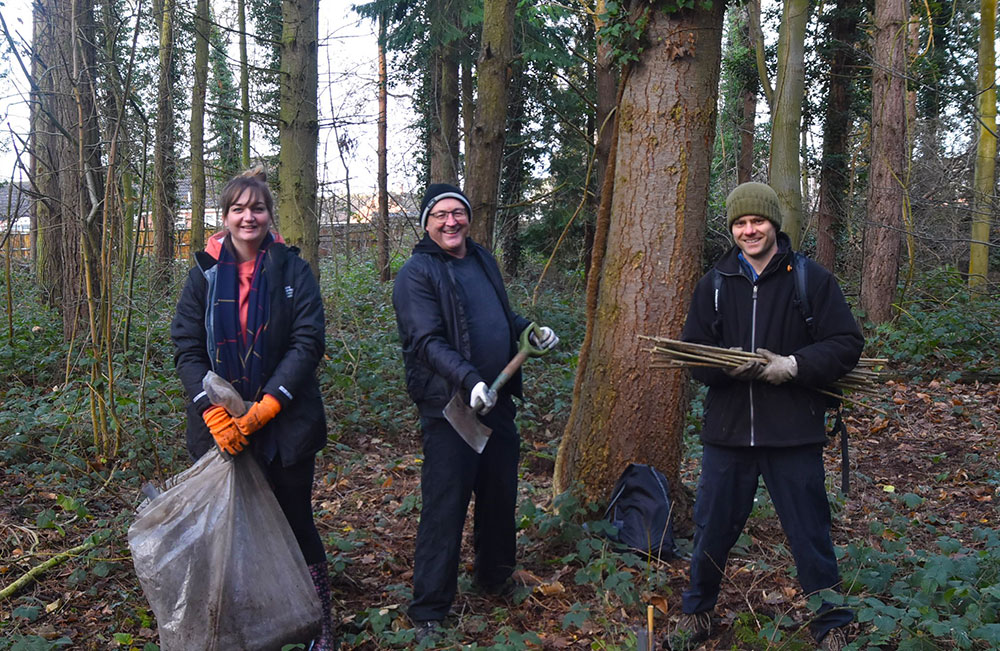 We need your help
We're looking for volunteers
You can support the project in different ways, whether you have land that might be suitable for planting, or you are interested in helping to plant trees.
*The 2021/22 planting season is now closed. The 2022/23 season will start in November and applications received will be included in the new season.*  
Download a project application form or get in touch at treeplantingproject@north-norfolk.gov.uk to get involved.
Planting and caring for your tree
Your tree needs to thrive, so choosing the right planting site and knowing which species will grow in your selected location is crucial. Help is at hand with our tree planting guidance.