Voter ID
The UK Government is changing how we vote. From May 2023, you will need to show photo ID when you vote at a polling station.
Sustainability at The Reef Leisure Centre
The new centre is designed to be as energy efficient as possible, aiming to surpass the strict environmental legislative requirements for a building of this type. 
Energy saving measures incorporated in the designs include:
building heating from air source heat pumps (air source heat pumps extract heat from the air and convert it to low grade heat for space heating)
state of the art windows and doors to prevent heat loss
high performance insulation for hot water pipework
hot water heated by solar thermal collectors
LED energy saving lights
presence and absence detection lights for areas with limited use
Hot water
The vast majority of the energy consumed by the facility is due to the high hot water demand.  Alongside the use of conventional heating methods the project team aim to use solar thermal to help heat the water at the facility. Solar thermal (not to be confused with solar photovoltaic panels which generate electricity) uses energy from the sun to directly heat the water. The hot water produced will be used for the showers and pool. In order to ensure hot water is supplied efficiently, insulation will be applied to the whole length of the circulation pipework. In addition, low flow water fittings will be used throughout to minimise water consumption and reduce the energy needed to generate hot water.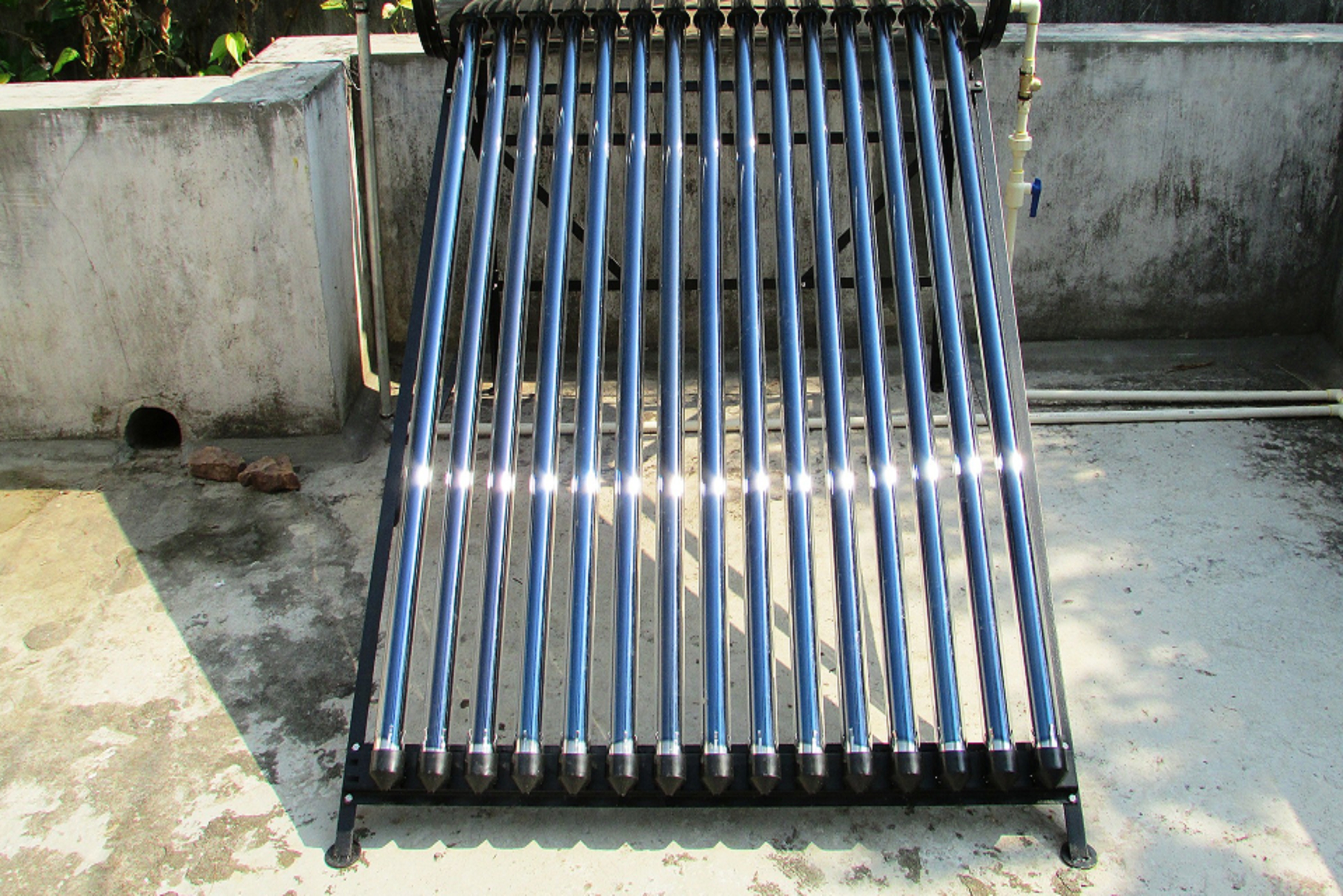 Solar thermals uses energy from the sun to directly heat the water
Showers
Feedback from residents highlighted the importance of showers to users. Pool users will have access to two types of showers. One set is poolside and is primarily for people to remove everyday dirt and body products such as deodorant and shampoo before entering the pool.  If people enter the pool clean it reduces the amount of chemicals needed to keep the pool water clean.  They can also be used for a quick shower after swimming.
There are post swim showers within the changing area– these are individual showers with doors allowing people a private shower. There are also private shower facilities within the Changing Places facility and the disabled shower room.  There are additional showers for gym users on the first floor.

Typical Village Change examples are indicative, photographs courtesy of Saunders Boston Architects