North Walsham West
Have your say on the draft Development Brief, which will inform future planning applications for the site. Learn more about this by selecting 'Find out more'.
North Norfolk apprenticeship stories: Mundesley Medical Practice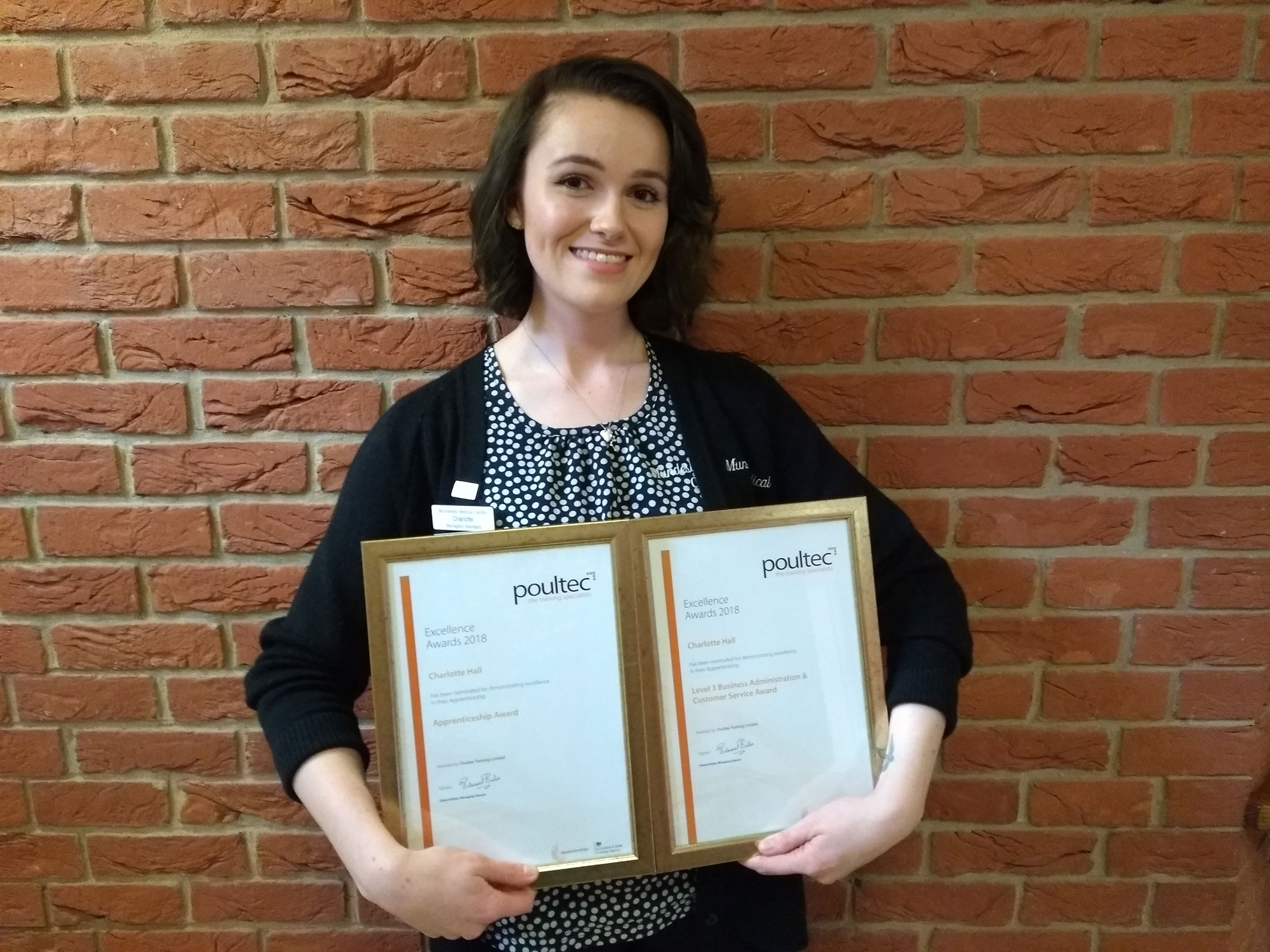 Charlotte Hall was 20 when she applied for a Level 2 Customer Service apprenticeship at Mundesley Medical Practice. 'I found out about the vacancy after my nanny had been to the practice and seen the job advertised in reception.' She was looking for work after a difficult decision to quit a UEA degree course studying physical education.
Charlotte completed her GCSE exams at North Walsham High School. At that time she thought she wanted to be a PE teacher. She went to Paston Sixth Form College to study a Level 3 BTEC Sports course with the intention of progressing to university to follow the career path she had chosen. However, on her first day at the UEA she felt something was wrong. 'I persevered for another 2 years, but after failing my second year I knew I was on the wrong path' she confided. 'I didn't enjoy having to attend lectures with large numbers of students, and writing essays with the minimum of one to one support.' The vacancy at the Medical Centre appealed to her as she had worked part-time work as a waitress and knew about customer service. She settled into the reception work, enjoying the way that new skills were demonstrated to her and one-to-one tuition. The training provider for the apprenticeship was Poultec and the assessor visited every month to give the knowledge-based training required which included setting Charlotte homework and projects to complete at work. The unit she enjoyed most was learning about body language and how to deal with difficult customers – skills that have been invaluable in her work.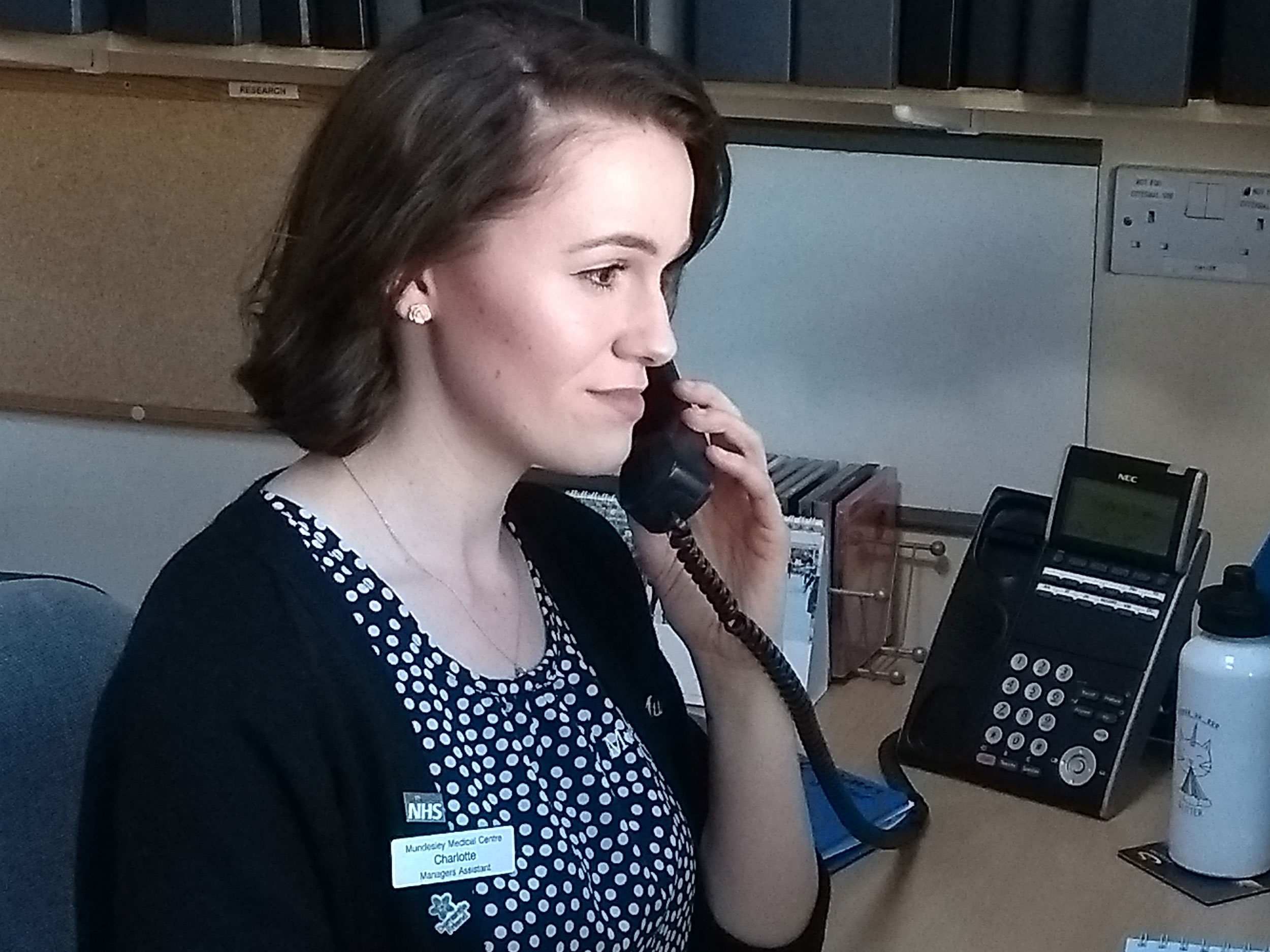 The apprenticeship works for Charlotte as it is a different way to learn to gain a qualification. In addition, she was paid and there was a possibility of a job at the end of the training. The possibility became a reality when she was offered the post of receptionist. During her first appraisal she told her manager that she preferred being an apprentice because she could work in different departments and enjoyed the management work required. It was agreed that she should progress to a Level 3 Business Administration apprenticeship which helped her develop presentation skills, business writing and finance. She became involved with work projects helping staff and patients. Her dedication to her development was recognised by Poultec with the Business Administration Apprentice of the Year award in 2018. She was delighted to be awarded Apprentice of the Year too.
Charlotte has completed both apprenticeships and last December was promoted to manager's assistant. 'I'm very happy in this role because I can make the most of my creative ability and I like the responsibility and the opportunity to share my ideas.' She continues to study to develop her skills and is currently studying on a short course about team leadership skills.
Mundesley Medical Centre has been offering apprenticeships for the last 12 years and is employing three apprentices currently. Along with Charlotte, there are 3 other members of staff who started at the practice as an apprentice – Jess Wharton and Chloe Yarham are dispensers and Jess Payne is an advanced healthcare assistant. Linda Marquis, Managing Partner, said 'Apprentices start with no set way of how to work, which allows us to develop them to fit into the culture of the practice. The whole team enjoys passing on their skills and knowledge and watching people develop both professionally and personally. You get what you put in.'