Cromer Coastal Management Scheme Phase 2
We are now in the process of designing and delivering Phase 2 of the Cromer Coastal Management scheme.
In 2015 we completed Phase 1 of the Cromer scheme. That work involved repairs to the seawalls, groynes, and some storm damage repairs. 
The works in Phase 2 will involve repair works to:
6 groynes
navigation beacons
It will also include installation of:
Armourflex for slope protection
concrete apron
access improvement works
rock revetment
The designers for the scheme, Mott MacDonald, were selected through a tender process. Mott MacDonald will produce the final design and documents we require for planning and consents. The scheme will be delivered by Coastal Partnership East on behalf of NNDC.
We expect construction works to begin in 2023, subject to receiving the relevant consent and funding.
The second phase of the Cromer scheme is proposed to include approximately 300m rock revetment west of the pier and repair works to groynes, navigation aids, and additional sea wall protection.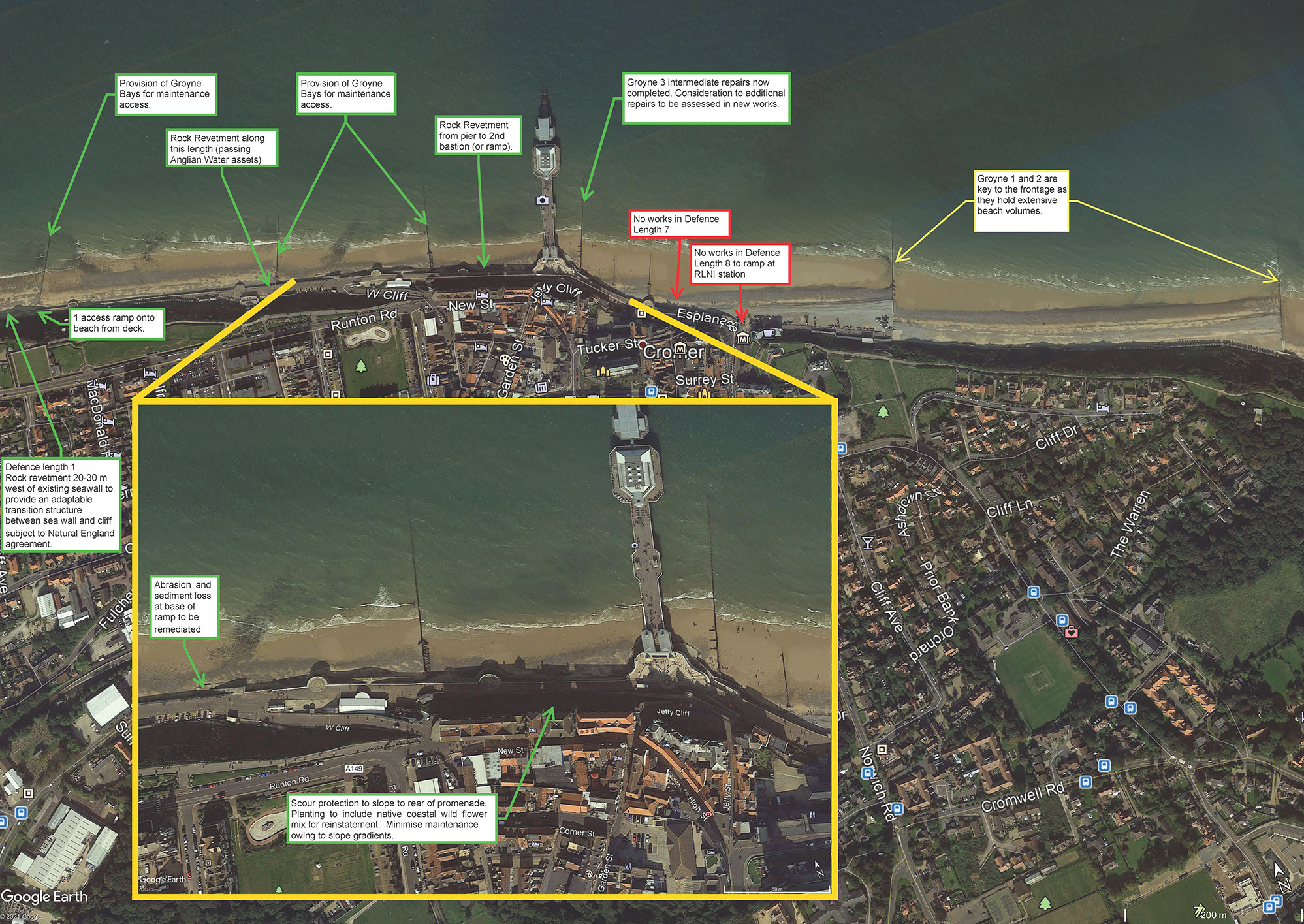 Local liaison group meetings
We have organised several local liaison group meetings with local stakeholders about the upcoming scheme.
Meeting notes
View the minutes from the meetings: