Data profiles and reports for north Norfolk
Norfolk Insight is a free online service provided by Norfolk County Council, which gives public access to detailed local information. It allows you to select an area of Norfolk which generates a profile of your chosen area with all the latest data.
Need assistance?
Contact the Data Analyst at performance@north-norfolk.gov.uk or call 01263 516379 for assistance with finding data online and for support using the online services Norfolk Insight and LG Inform. 
Profiles for North Norfolk 
Tourism in North Norfolk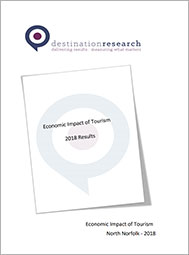 Tourism Report
The full report which shows the number of visitors to the area and the level of income and employment this generates.
North Norfolk in detail
The following reports were generated using LG Inform. If you would like to search the data catalogues yourself, there are many themed reports which may be useful to you or visit the data and reports explorer.
Profiles
Performance