Find out about Holt Country Park
Holt Country Park, situated on the edge of the Norfolk Coast Area of Outstanding Natural Beauty, is a Green Flag award winner.
Before your visit
Download our park map to your phone or tablet before your visit to help us reduce the number of leaflets we need to print.
Holt Country Park is set in 100 acres of mixed woodland and is a Green Flag award winner. Open all year round for the public to enjoy. It is situated on the edge of the Norfolk Coast Area of Outstanding Natural Beauty.
Holt Country Park is managed by the Council's countryside team to make sure there is something for everyone to enjoy. We cater to a wide variety of different interests. The park attracts visits from wildlife enthusiasts, dog walkers, families, schools and community groups, and people looking for a relaxing stroll.
When you walk into the tranquil woodland, dominated with Scots pines and native broadleaves, it's easy to understand why. As we move through the seasons come changes in the beautiful displays of flowers that you can find, from orchids in the summer to snowdrops in the winter. The rich ground flora supports an abundant array of wildlife including goldcrests, greater spotted woodpeckers and deer, amongst many others.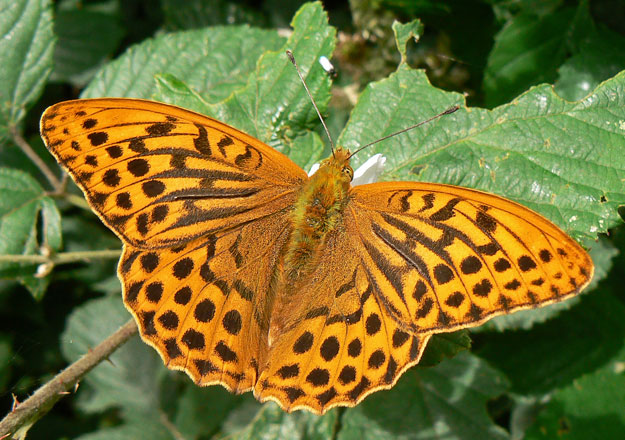 Silver-washed fritillary
Holt Country Park is home to many varieties of butterflies, including the beautiful Silver-washed fritillary. This butterfly who share their airspace with dragonflies and damselflies forms part of the countryside services' logo,
Opening times
Holt Country Park is open 24 hours a day, 7 days a week. Please note, parking may be limited on event days.
Maps and leaflets
Entry
There is no requirement to book to visit Holt Country Park. There is also no entry charge. 
Parking
There is a small car parking charge of £2.30, allowing you to park all day. The income from car parking helps us to keep the park looking beautiful and welcoming for all our visitors.
You can pay using cash (no change is available on site) or via the Council's parking app, which is available to download on Google Play and the App Store. The mobile phone signal in the park is limited, but you can log onto Hetty's House Tea Room's wifi during their opening hours or use the app to pay before you leave for your visit.
Parking at events
Some of our events may affect parking availability.
We will reserve parking on the following dates for people attending these events. The park will be open, however, you may need to park off-site and walk.
Monday 23 October 2023: 8am to 11am approximately.
Tuesday 24 October 2023: 8am to 11am approximately.
Sunday 17 December 2023: 8am to 11am approximately.
Thursday 21 December 2023: 8am to 11am approximately.
Friday 22 December 2023: 8am to 11am approximately.
Go to our bookings page if you would like to attend one of these events. Bookings usually open around one month before the event.
Events and activities
Each year our team organises and delivers outdoor events for the local community and visitors to the district to enjoy. The aim is to promote regular use and general awareness of our parks and open spaces, provide countryside education and to help to make the service sustainable into the future. Find further information about our events and activities on our:
Dogs
We welcome all responsible owners and their dogs to Holt Country Park. Please make sure that you keep your dog under control at all times and that you use the dog bins provided in the park.
Facilities and features
There's lots to discover at Holt Country Park, including:
Waymarked Trails
Picnic Area
Children's Play Area
Sculptures and Carvings
Sensory Garden
GoGo Hare
Easy access trail
Visitor Centre
Toilets
Hetty's House Tea Room
Volunteer Group
Every Wednesday throughout the year, we hold our volunteer morning, which is open to anyone to attend with an interest in the park, or countryside management in general. You will help with practical management tasks and park projects under the guidance of our ranger team. If you are planning on attending for the first time, we suggest you phone in advance to check arrangements. See our Volunteering Opportunities page for further details.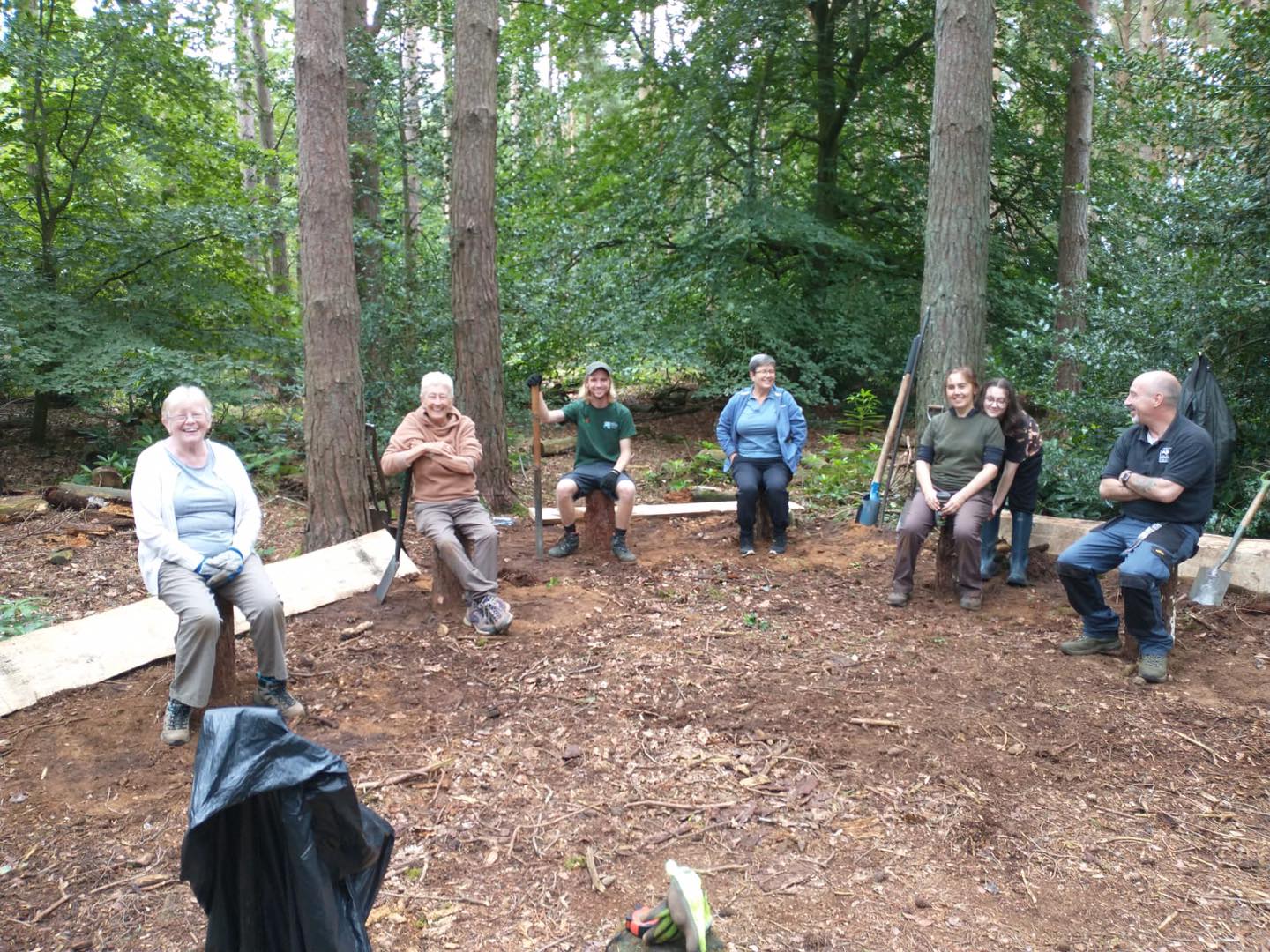 Firewood for sale
Seasoned hardwood for sale for £125 per load (approximately 1.1 cubic metres)
All enquiries to be sent to countryside@north-norfolk.gov.uk
Hetty's House Tea Room 
For refreshments, why not visit the lovely ladies at Hetty's House Tea Room? They can serve you hot and cold drinks, cake, sandwiches, snacks and lots more. This little tea room, which opened in April 2019, is perfect for our lovely park. 
Visit their Facebook page for further information.