Arts and Culture Fund Details
NNDC's Arts and Culture Fund offers grants of up to £3,500 to voluntary and community organisations whose project is based within North Norfolk, including town and parish councils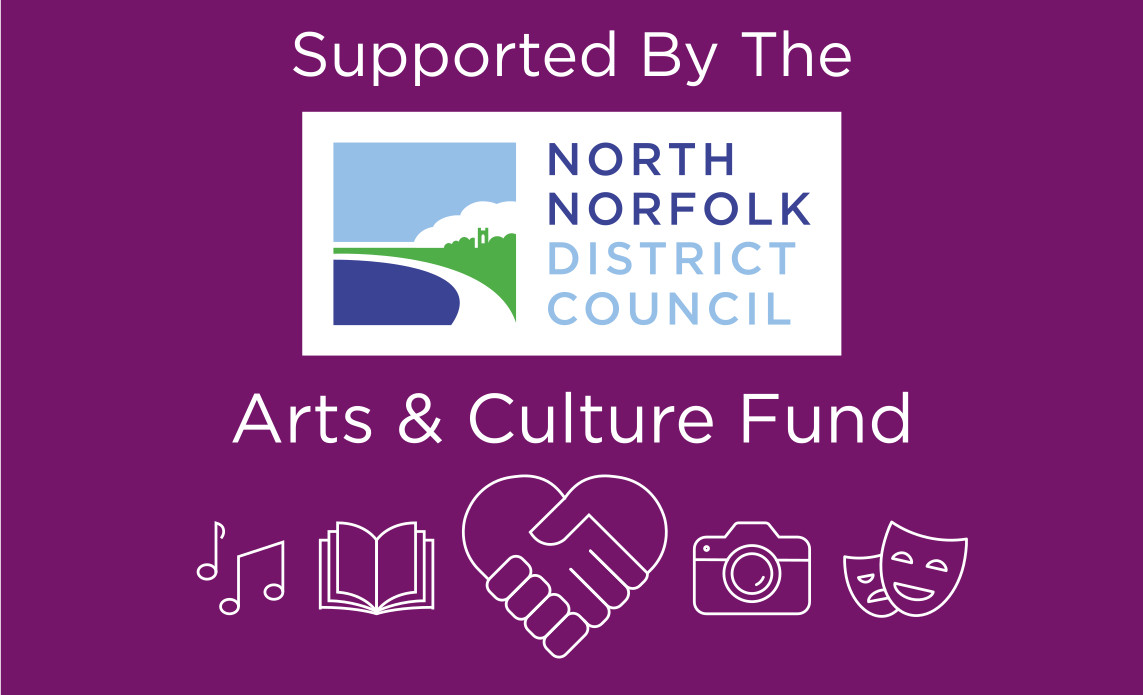 North Norfolk District Council (NNDC) values and appreciates the contribution made by not for profit organisations to the provision of Arts and Culture in North Norfolk, and will endeavour to support such organisations wherever possible.
NNDC's Arts and Culture Fund offers grants of up to £3,500 to voluntary and community organisations, town and parish councils, whose project is based within north Norfolk with the aim to improve health and wellbeing of North Norfolk residents through active participation and engagement. Arts and Culture is considered to be activities, services or events which relate to the participation and active engagement with visual, literary and performing arts.
Applications for an Arts and Culture grant will be assessed 3 times a year with the deadline for applications being the last Friday of June, October and February. Decisions on completed applications received will be made by delegated authority within 4 weeks of the deadline date.
The Fund is available for projects that predominately support the health and wellbeing of North Norfolk residents.
View the worthy local causes which benefited from the latest rounds of funding.
Who can apply?
Local voluntary organisations, charities (whether registered or not) and community groups
Parish and Town Councils within north Norfolk
Larger regional or national charities or organisations if the funding is to deliver a specific project in north Norfolk
Community businesses, social enterprises and other not-for profit organisations
Before you apply
Read through the Arts and Culture Fund Prospectus to ensure that your organisation meets the criteria to apply to the Fund and, that what the funding would be used for meets the funding criteria.
To discuss your application contact Sharon Garth on 01263 516248.
Making an application
Once it has been confirmed your application meets the criteria,
Complete the grant application form. Please note: Section 6 requires an original signature.
Complete the independent referee form and ask someone who is familiar with and has knowledge of the project to complete it. An original signature is also required on this form.
Lastly, complete the supporting documentation checklist and gather together all the requested documentation.
Where to send your application
Once all supporting documentation has been collated please submit your completed application:
Only applications which are fully completed, signed and are accompanied by all supporting documentation will be accepted.
Please contact Sharon Garth on 01263 516248 with any questions regarding completing the application form and the supporting documentation required.
Applications can be made to the Fund at any time.